Last month I started writing to update the BLBS tribe on my monthly results. You can read that first post here.
In that post, I talk about why dashboards are important and tell a fun story about my friend JB getting stuck in the middle of nowhere because he ignored his car's dashboard.
The main point I wanted to share: dashboards help you make important decisions.
These metrics are what's important to me. Since last month I deleted two metrics I was previously tracking because they are vanity metrics (Twitter and LinkedIn followers).
So now I have 4 categories containing 19 metrics.
Coaching and revenue were up while my productivity, book sales, podcast downloads were down. I also cut roughly 400 people from my email list.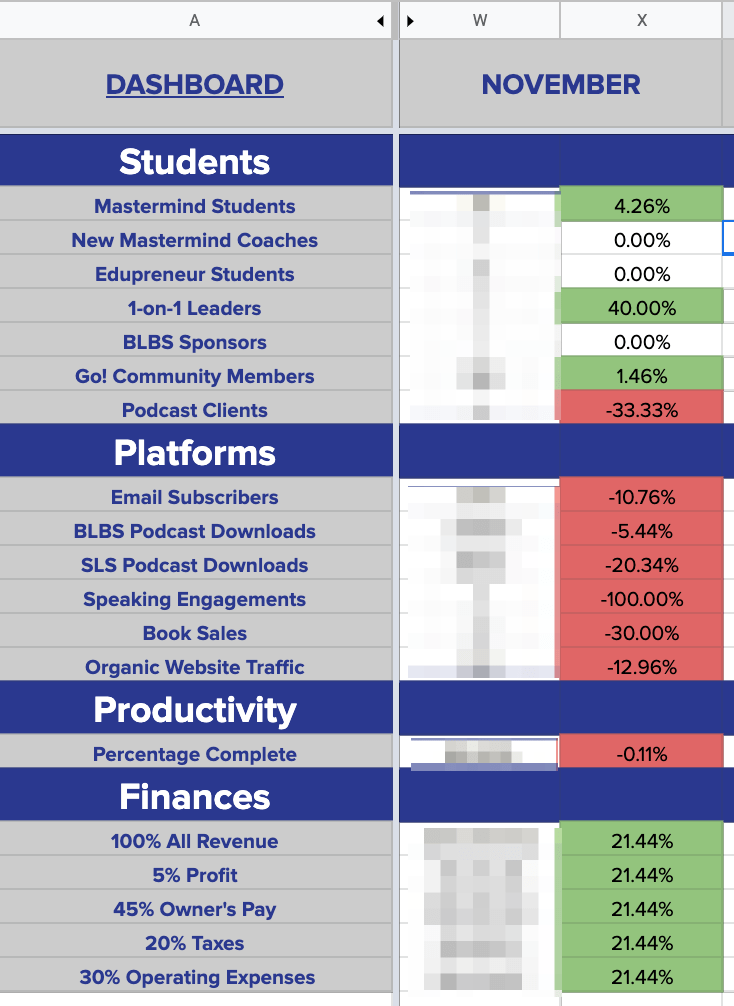 If you enjoyed this post, then you'll love this post on goal setting and attainment.
And based on the dashboard above you can help me out in a few different ways:
(Visited 75 times, 1 visits today)