It would be ridiculous to set off on a road trip and ignore your dashboard for too long.
On one such trip, I was driving from Champaign, IL to Memphis, TN. It's about a six-hour trip.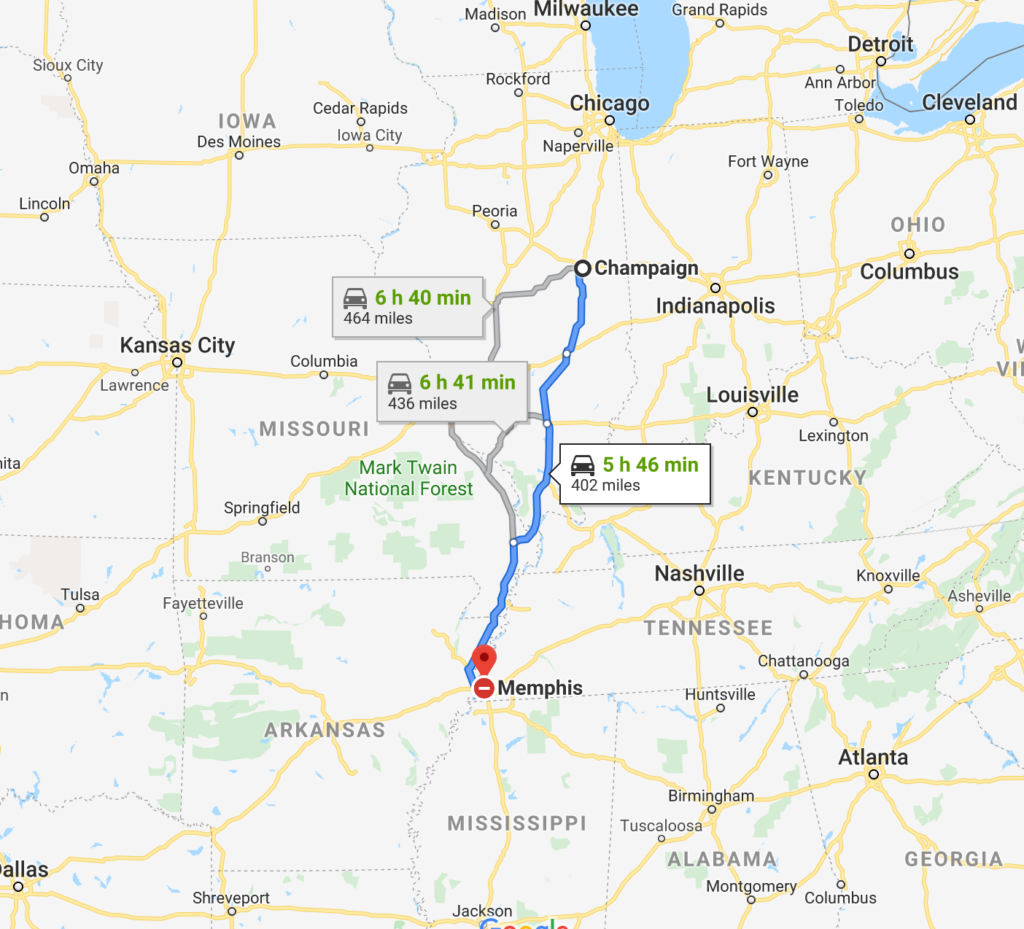 Five hours in and I was making amazing time …
But I had been ignoring the dashboard. It was an older car so there was no noise or brightly colored fuel symbol communicating —
YOU'RE ALMOST OUT OF GAS!!!
My heart leapt out of my chest. How long had I been driving on empty? Would I be able to make it to the next gas station?
Luckily, I did make it to the next gas station and properly fueled up.
My friend JB wasn't as lucky driving from Nashville to Daytona Beach, FL. He got stuck somewhere in the mountains where they make moonshine with no cell reception, but that's a whole other story …
The point: dashboards are important. They give you info to make better decisions.
Below is a simple pic from my "Dashboard," a Google sheet that I use to track 21 metrics important to the Better Leaders Better Schools business.
They are broken into 4 important categories:
Students
Platform
Productivity
Revenue
Do you use a dashboard at your organization? What metrics are important to you?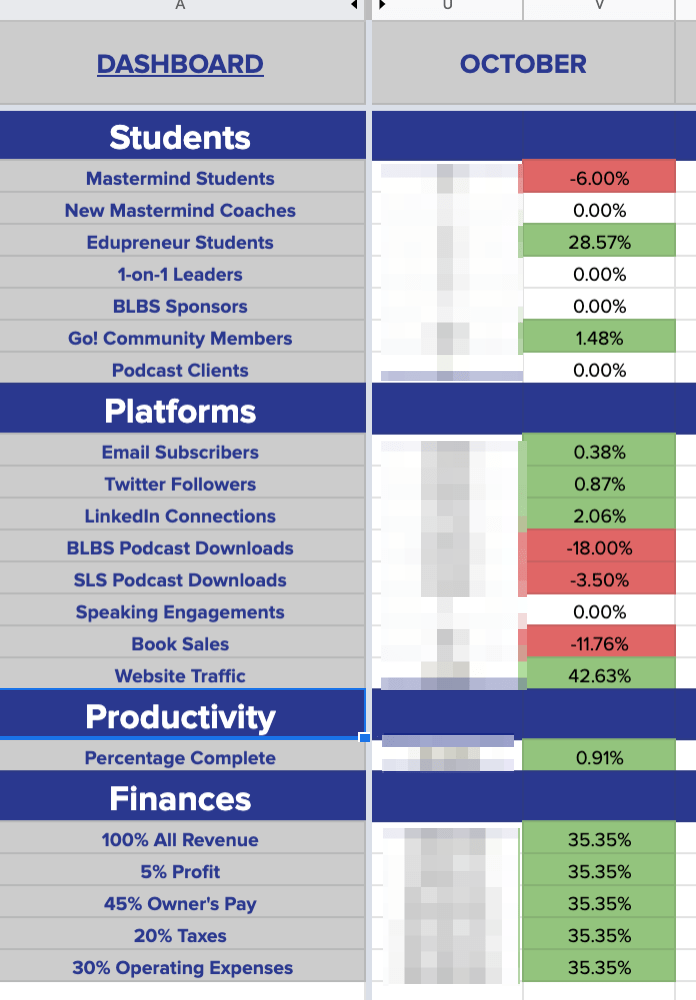 If you enjoyed this post, then you'll love this post on goal setting and attainment.
And based on the dashboard above you can help me out in a few different ways:
(Visited 61 times, 1 visits today)