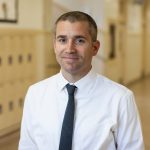 Mitch Weathers is a high school teacher, adjunct college professor, and the creator and founder of Organized Binder. Mitch designed Organized Binder to help struggling students gain daily exposure to the non-cognitive skills and executive function needed to achieve in the classroom. Together with the Organized Binder Team he now helps teachers, schools, districts, and colleges implement the various versions of the system both nationally and internationally.

Universities such as Stanford and Dominican University invite him to work with teacher candidates and he works with the new teacher support programs TIPS and BTSA to help beginning teachers adopt the system. Mitch Weathers speaks nationally at conferences like CTA, CLS, and NSTA. He is also formally advises a number of education technology companies and start-ups.
Mitch Weathers Show Highlights
Missing kids working in the non-profit sector brought Mitch to education 
Mitch's love for Geology and it's transfer to students
It's not about me "Mindset"
Leadership through leading the Science Department
Connecting his staff as a community through grade-level alignment
Multiply the "I can't believe what I'm seeing …" culture
Be realistic about who you have as students
How Organized Binder works and why your students should use it …
Deficit vs Asset lenses
Wheat vs Weeds parable
How meeting families and inviting participation increased family engagement
Developing empathy through interviewing families
Did you enjoy today's show with Mitch Weathers? If you did, then please share on social media and leave a comment below!
Show Sponsors
School Spirit Vending: Hassle-free, year-round fundraising for your school. With School Spirit Vending, we do all the work, you just cash the check.
SSV is also giving away the Top 10 School Fundraising Ideas for 2017. Download the guide here.