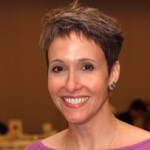 Better Leaders Better Schools guest Jennifer Abrams is an international educational and communications consultant for public and independent schools, hospitals, universities and non-profits. Jennifer trains and coaches teachers, administrators, nurses, hospital personnel, and others on new employee support, supervision, being generationally savvy, having hard conversations and effective collaboration skills.
Jennifer Abrams considers herself a "voice coach," helping others learn how to best use their voices – be it collaborating on a team, presenting in front of an audience, coaching a colleague, supervising an employee. Jennifer holds a Master's degree in Education from Stanford University and a Bachelor's degree in English from Tufts University.
Become a Patron
In this episode you will learn:
to say YES a lot
steps to becoming authentic
the importance of meditation and quiet
how to become softer and gentler
why being too credible can be a problem
difference between clarification conversations and hard conversations
have you thought through what you really want from people?
how to give growth producing and humane connections
the real misunderstanding between a multi-generational workplace
Resources
Subscribe, Rate, and Review
text PHRASES to 33444 or click the link above.
Do you need accountability?
Text BETTERMASTERMIND to 33444
Daniel wants to work with you and help you accelerate your leadership development and increase your impact.
Show Sponsors
Audbile: Try over 180,000 titles on any smart device or computer.  I've downloaded and enjoyed books by Zig Ziglar, Tony Robbins, and Gary Vanynerchuk so far.
Did you enjoy this episode with 
Jennifer Abrams
?  If you enjoyed the show, then please leave a
5 star rating and review
and share on social media.