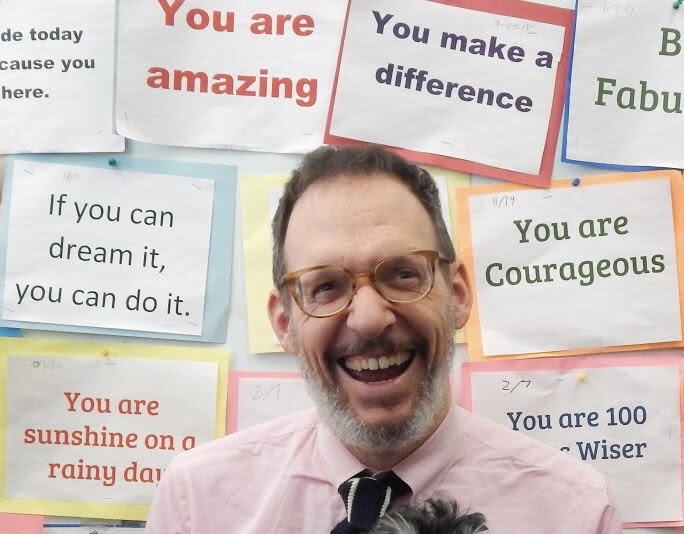 Head of School @ Learning Community Charter School
"Things are better today, because of you."
Tell us what you do and what your work typically entails
I serve as the principal and chief school administrator of the most diverse school in New Jersey. I oversee curriculum, staff development, facilities, collaborate with our Board of Trustees, and most importantly do everything possible to make school a place that empowers our students, faculty, and families to make a difference in their communities.
How has the mastermind helped you?
Learning Community Charter School is its own school district so having a network of school administrators to learn from, lean on, and support means everything to me. I've learned how to be a better leader and a better person from the incredible leaders I've met in the mastermind.
What's the best part of the mastermind?
The community we've established. I've been in this group since the very beginning and I've met many incredible leaders from my mastermind and in other Better Leaders Better Schools' cohorts. We've met through video chat and in person. What I always find amazing about everyone in the group is that they are driven by a purpose and mission to serve their kids, schools, and communities. When I am having a difficult time as a leader I always leave masterminds feeling recharged and ready to face challenges ahead in the coming week.
What is one way the mastermind has helped you approach leadership differently?
I think as a leader there are certain styles and approaches that we all gravitate towards. The diversity of members in the mastermind has made me consider new perspectives and new strategies. Ultimately this makes me better at serving my own diverse school community. Ultimately, I'm going to do something that resonates and works for someone else and that is due to the vast experience of the mastermind members.
What advice would you give a leader considering joining the mastermind?
If you are ready to be brave, bold, and vulnerable this is the right place for you. You will be challenged but also lifted up. Be ready to think, laugh, and grow. If your goal is to add to your leadership family there is nowhere better than the mastermind.
Anything else you'd like to say about the mastermind?
I think the kindness and empathy that define this group matters so much. We care about each other and just understand how much we need each other as we travel through school leadership. Sometimes a member as far away as Australia will call me just to check in and that just makes such a difference.
Apply for the Mastermind
Note: Admissions are rolling and based on availability. Either way, someone from our team will reach out with next steps.
The application takes about 9 minutes to complete.
(Visited 195 times, 1 visits today)