Welcome to the Better Leaders Better Schools podcast.  This is a weekly show for ruckus makers — What is a ruckus maker?  A leader who has found freedom from the status quo. A leader looking to escape the old routine. A leader who never, ever gives up.
In this episode, Danny talks with his colleague, expert coach and new Better Leaders Better School Mastermind cohort leader Dr. Kelly Crane. Dr. Crane shares her experience moving up the career ladder from assistant principal to district administrator while raising children, going through a divorce and working on her specialist and doctorate degrees. Along the way, Dr. Crane shares the insights she learned about school leadership, decision making, and networking.
Key Milestones
[3:20] The unexpected way that Dr. Crane became a principal
[5:26] How did Dr. Crane balance her really busy life as a school administrator, Mom, Volleyball coach, District sub coordinator, and being a student herself
[7:34] Climbing the corporate ladder
[8:20] Networking Tips
[13:40] Creating your "vivid vision"
[15:29] Joining the Better Leaders Better Schools mastermind
[20:48] Leadership Guilt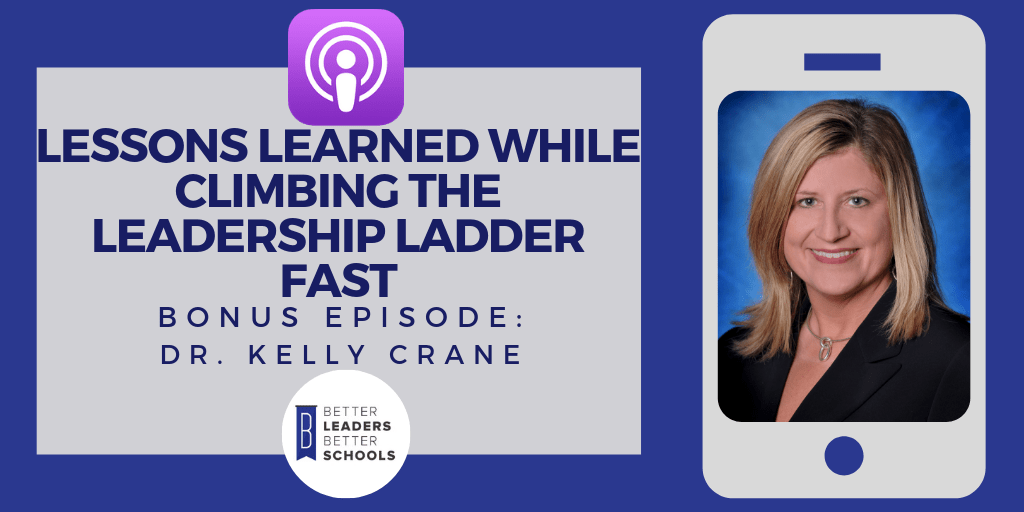 SHOW SPONSORS:
Organized Binder is an evidence-based RTI2 Tier 1 universal level solution

Focuses on improving executive functioning and noncognitive skills

Is in direct alignment with the Universal Design for Learning (UDL) framework

Is an integral component for ensuring Least Restrictive Environments (LRE)
You can learn more and improve your student's success at https://organizedbinder.com/
Empowers teachers with feedback on student engagement

A fitbit for teachers that measures student engagement

Research shows that the more students speak in class, the more they learn, and the better they perform on standardized tests.

Use your phone or laptop to analyze your class, and the app's artificial intelligence (AI) algorithm tracks your talk ratio automatically, with no extra work from you or an instructional coach.

The idea is to give teachers a useful barometer of student engagement you can check every day!
You can learn more and improve your student's success at https://teachfx.com/
Copyright © 2018 Better Leaders Better Schools
(Visited 130 times, 1 visits today)