Max Freedman is a reporter, producer, and co-host of School Colors. He created School Colors with Mark Winston Griffith, a veteran community organizer and the editor of Brooklyn Deep. After four years of research and reporting, the first season premiered in 2019 to critical acclaim. He is thrilled to publish Season 2 through NPR's Code Switch.Freedman is also one of the creators of Unsettled, a long-running independent podcast about Israel-Palestine and the Jewish diaspora. For Unsettled, he most recently reported and produced "The Birthday Party," an immersive narrative series about Palestinian-Jewish solidarity work in the occupied West Bank. In the early weeks of COVID-19, he produced Making the Call, a weekly show about medical ethics and the pandemic for Endeavor Content. 
Before becoming a journalist, Freedman was a facilitator with Theatre of the Oppressed NYC, adjunct faculty at Pratt Institute and a senior educator at the New-York Historical Society, where he created an enrichment program for grades 4-8 using musicals to teach American history.He holds a B.A. in theater from Northwestern University, and an M.S. in design and urban ecologies from Parsons School of Design. His work on School Colors Season 2 was supported by the Spencer Education Journalism Fellowship at Columbia University.
Mark Winston Griffith is the creator, host and writer of School Colors along with Max Freedman. Griffith is a third-generation resident of Crown Heights, Brooklyn. Until April 2022, he was the Executive Director of the Brooklyn Movement Center, a Black-led community organizing group based in Central Brooklyn that he co-founded in 2011. His parents' organizing in Central Brooklyn and authorship of a report on Community School District 16 inspired him to co-create School Colors.
While at Brooklyn Movement Center, Griffith created Brooklyn Deep, a citizen journalism initiative that chronicles neighborhood change in Central Brooklyn. He has served as an adjunct professor of urban reporting at the Craig Newmark Graduate School of Journalism at CUNY, and has been a board member of The City news site, City Limits Magazine and Free Speech TV.
Griffith is an enthusiastic parent of two teenage boys and has navigated the public, private and charter school systems.
[fusebox_track_player url="https://traffic.libsyn.com/secure/better/BONUS-_How_to_use_storytelling_to_address_the_inequity_in_education_1.mp3" color="#5956A5" title="Bonus: How to Use Storytelling To Address the (In)Equity in Education" social_twitter="true" social_facebook="true" social_linkedin="true" ]
The power of storytelling as a vehicle for making change happen.
Looking through a leadership lens of equity and inequity that exists in our educational system.
Gain a keen sense of how race and gentrification impacts the conversation about education.
Be a curious leader by engaging in "real conversations" to avoid ill-conceived assumptions.
Examples of how the schools are conditioned by external forces.
Stories of principal development and the benefit of community resources.
The dangers of perception, zone preference and how it impacts families.
"We spend so much time in School Colors thinking about the problems, looking at what's going wrong and the barriers. To be quite frank, we don't spend enough time with kids and the very subject of the things that we're talking about. In spending that little time with those kids, it brought home to me what this was all about in the first place. These are not subjects or like broken people. These are vibrant human beings."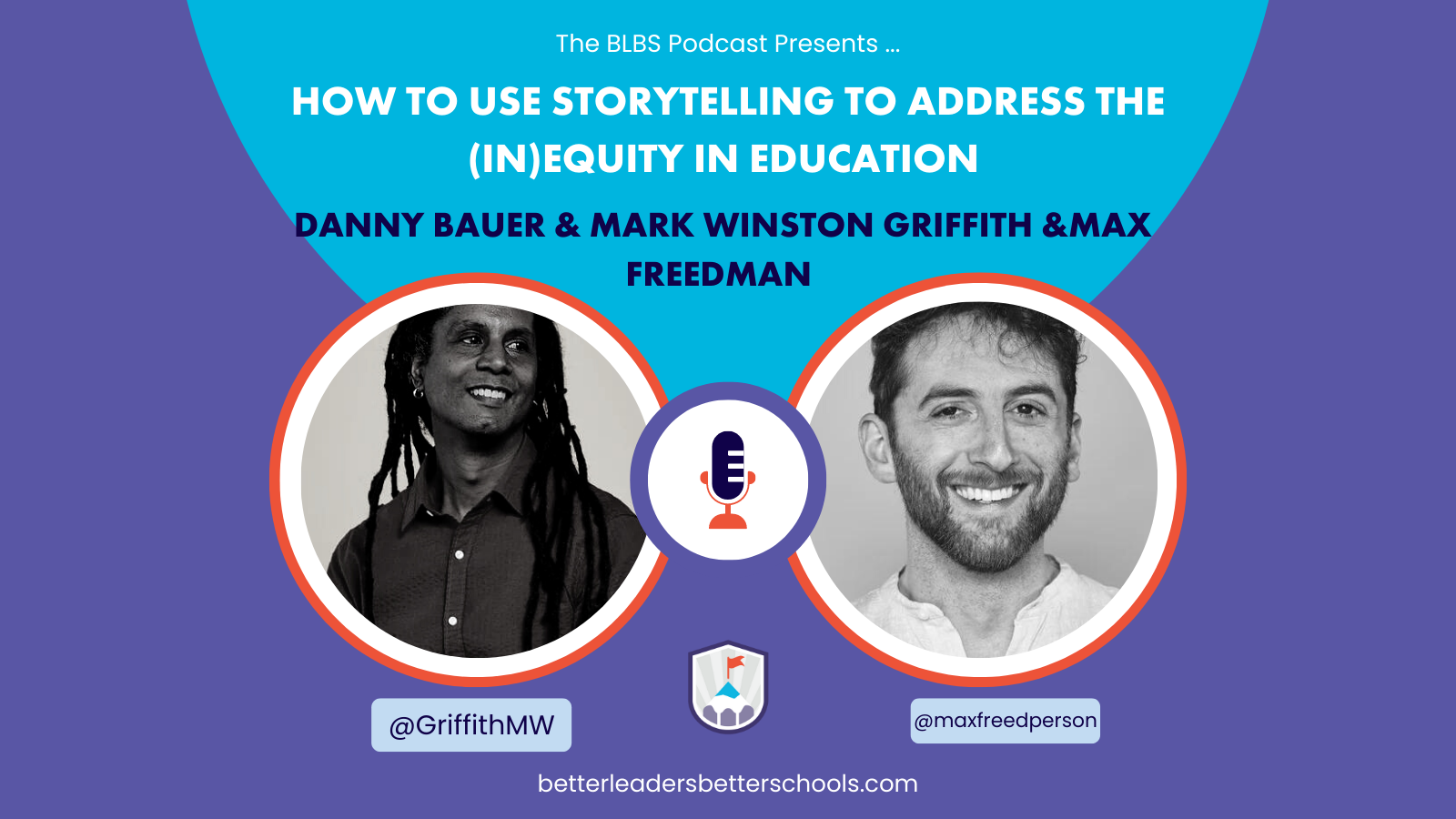 Max Freedman & Mark Winston Griffith's Resources & Contact Info:
Leave a voicemail at 929-483-6387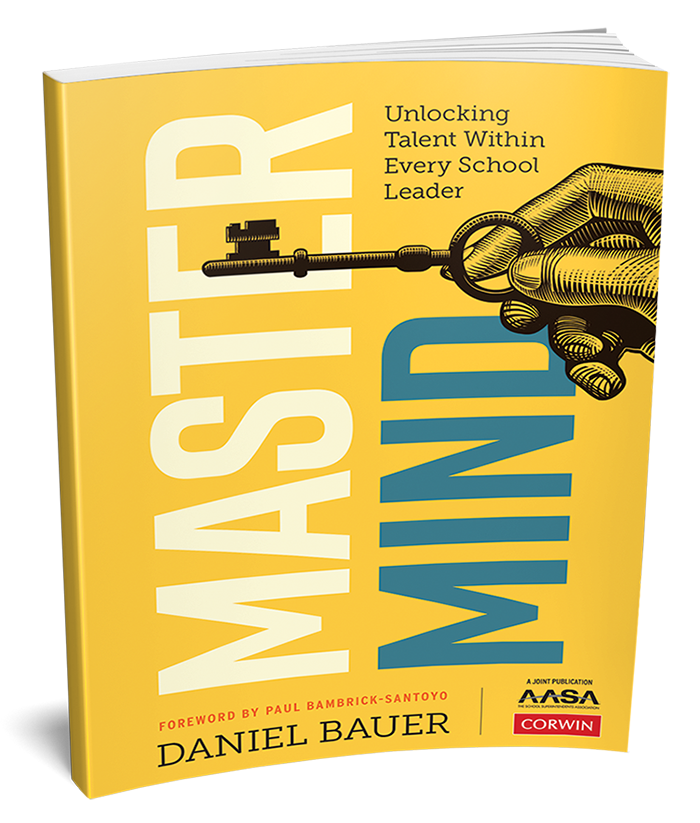 Read my latest book!
Learn why the ABCs of powerful professional development™ work – Grow your skills by integrating more Authenticity, Belonging, and Challenge into your life and leadership.
Join the "Back to School Boot Camp"
The one thing you need to start next year off with energy momentum is a
solid 90-day plan.
In the "Back to School Bootcamp" I will teach you how to create
your 90-day plan in just 5-days.
Apply to the Mastermind
The mastermind is changing the landscape of professional
development for school leaders.
100% of our members agree that the mastermind is the #1 way
they grow their leadership skills.
SHOW SPONSORS:
HARVARD GRADUATE SCHOOL OF EDUCATION
Transform how you lead to become a resilient and empowered change agent with Harvard's online Certificate in School Management and Leadership. Grow your professional network with a global cohort of fellow school leaders as you collaborate in case studies bridging the fields of education and business. Apply today at http://hgse.me/leader.
School leaders know that productive student talk drives student learning, but the average teacher talks 75% of class time! TeachFX is changing that with a "Fitbit for teachers" that automatically measures student engagement and gives teachers feedback about what they could do differently.
Learn more about the TeachFX app and get a special 20% discount for your school or district by visiting teachfx.com/blbs
Organized Binder is the missing piece in many classrooms. Many teachers are great with the main content of the lesson. Organized Binder helps with powerful introductions, savvy transitions, and memorable lesson closings. Your students will grow their executive functioning skills (and as a bonus), your teachers will become more organized too. Help your students and staff level up with Organized Binder
Copyright © 2022 Twelve Practices LLC
(Visited 113 times, 1 visits today)