Deivis Pothin (Davis Po-tin) is an international school leader and educator who is passionate about empowering students' lives through education. 
Having worked in schools in the United Kingdom and in Brazil, he has built his expertise in working with teachers, students and parents from different nationalities, ethnic and social backgrounds. Such experiences have helped him to enrich his leadership capacity and to develop an international minded approach to education. He is currently the Head of School at Pueri Domus, a K12 IB bilingual school in Sao Paulo, Brazil.
[fusebox_track_player url="https://traffic.libsyn.com/secure/better/Heres_how_you_get_veterans_to_lead_change_in_school.mp3″ artist="Deivis Pothin" title="Here's how you get veterans to lead change in school" social_twitter="true" social_facebook="true" social_linkedin="true" social_pinterest="true" social_email="true" ]
[fusebox_transcript]
Show Highlights
Massive cultural change at international school

Get 35 year vets to embrace change 

International mindedness transforms Brazilian education

Misconceptions of an Introverted leader

Connecting the dots with your leadership style 

Relating to staff in their own areas of expertise

Really challenge you staff to learn and to unlearn 

The value bilingual education adds to cognition and social, emotional growth

Tips on how to be reflective on yourself and school mission

 A simple way to do walkthroughs to measure if the vision is being lived out in your school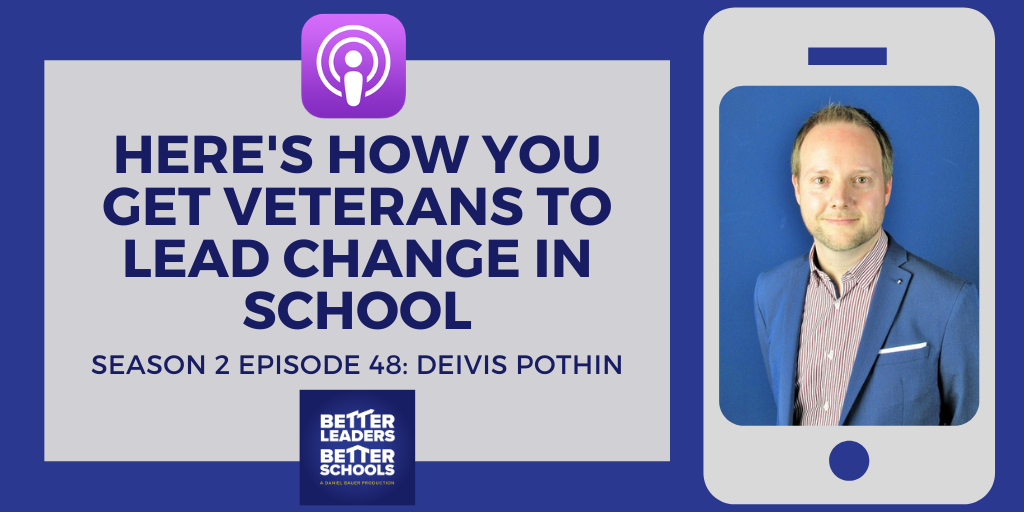 "I've learned that public speaking and talking to others is much more about self-esteem than actually being an introvert or an extrovert. Really acknowledging this has helped me to look at myself and to me as a leader. What can I do to promote and to strengthen that has had a positive impact on the way I lead my community." 
– Deivis Pothin
Deivis Pothin's Resources & Contact Info:
Looking for more?
SHOW SPONSORS:
HARVARD GRADUATE SCHOOL OF EDUCATION
Transform how you lead to become a resilient and empowered change agent with Harvard's online Certificate in School Management and Leadership. Grow your professional network with a global cohort of fellow school leaders as you collaborate in case studies bridging the fields of education and business. Apply today at http://hgse.me/leader.
School leaders know that productive student talk drives student learning, but the average teacher talks 75% of class time! TeachFX is changing that with a "Fitbit for teachers" that automatically measures student engagement and gives teachers feedback about what they could do differently. 
Learn more about the TeachFX app and get a special 20% discount for your school or district by visiting teachfx.com/blbs.
Organized Binder is the missing piece in many classrooms. Many teachers are great with the main content of the lesson. Organized Binder helps with powerful introductions, savvy transitions, and memorable lesson closings. Your students will grow their executive functioning skills (and as a bonus), your teachers will become more organized too. Help your students and staff level up with Organized Binder.
Copyright © 2021 Twelve Practices LLC
(Visited 110 times, 1 visits today)