Jonathan C. W. Jones is a seasoned award winning educator and founder of Ideation4, working with educators, schools, districts, nonprofit professionals and under resourced communities through grant workshops, coaching, consulting and innovation. Currently he's working on a philanthropic innovation called UpLIFT, dedicated to celebrating black male educators in the USA.
Show Highlights
Turning ideas into reality. Be a catalyst for change
Hurdles black male educators face
UpLIFT your black male teacher with this cohort
Systems and organization to combat racist undertones
How school leaders can uncover or discover that "Jonathan" within their community
Practical ideas for a Ruckus Makers to take action on racial unrest
Be a Lego builder of learning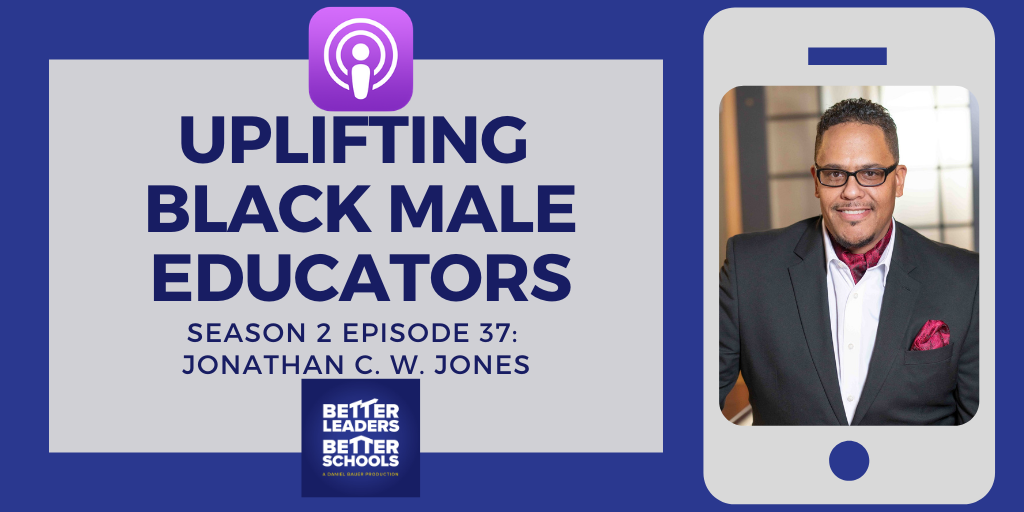 "Students that fly under the radar have more to offer than what they're necessarily showing. Openness to see students outside of their grade that they may currently have, or consistently showing. See them more as a whole student. Yes, their grade is a reflection to some extent of who they are, but it's not who they are completely."
– Jonathan C. W. Jones
Jonathan C.W. Jones' Resources & Contact Info:
Looking for more?
SHOW SPONSORS:
HARVARD GRADUATE SCHOOL OF EDUCATION
Transform how you lead to become a resilient and empowered change agent with Harvard's online Certificate in School Management and Leadership. Grow your professional network with a global cohort of fellow school leaders as you collaborate in case studies bridging the fields of education and business. Apply today at http://hgse.me/leader.
The SMART Learning Suite Online allows teachers to create, store, and deliver lessons from anywhere – no SMART Board required – and your students can access and engage with your content from any web browser on any device. And it connects with tools you already use like Google Classroom and Microsoft Teams.
The research-backed EdTeach Assessment Tool will help Ruckus Makers discover their strengths and best area of focus across 5 different modules, including leadership and remote learning. You'll get a personalized report that shows where you stack up against other leaders, and maps some areas of focus that will have the greatest impact for you. 
Organized Binder is the missing piece in many classrooms. Many teachers are great with the main content of the lesson. Organized Binder helps with powerful introductions, savvy transitions, and memorable lesson closings. Your students will grow their executive functioning skills (and as a bonus), your teachers will become more organized too. Help your students and staff level up with Organized Binder.
Copyright © 2021 Twelve Practices LLC
(Visited 230 times, 1 visits today)