Emily Alexander is a Partner at Thomas, Alexander, Forrester & Sorensen LLP, a law firm in Venice, CA.  She also has served as the Board Chair at New Roads School for the last 6 years. New Roads is an independent school in Los Angeles dedicated to authentic diversity and inclusion.
Show Highlights
Build true authentically diverse and inclusive schools 

Navigate the unknown with courage to embark on what is best

Yield the power of silence and find your authentic voice

Create "Meaningful Access" not just on paper, but actually in how you live and education.

Process the way men and women communicate

Tips for women in leadership to expand awareness 

Avoid the old-fashioned dream of diversity

Build a robust professional development program for your faculty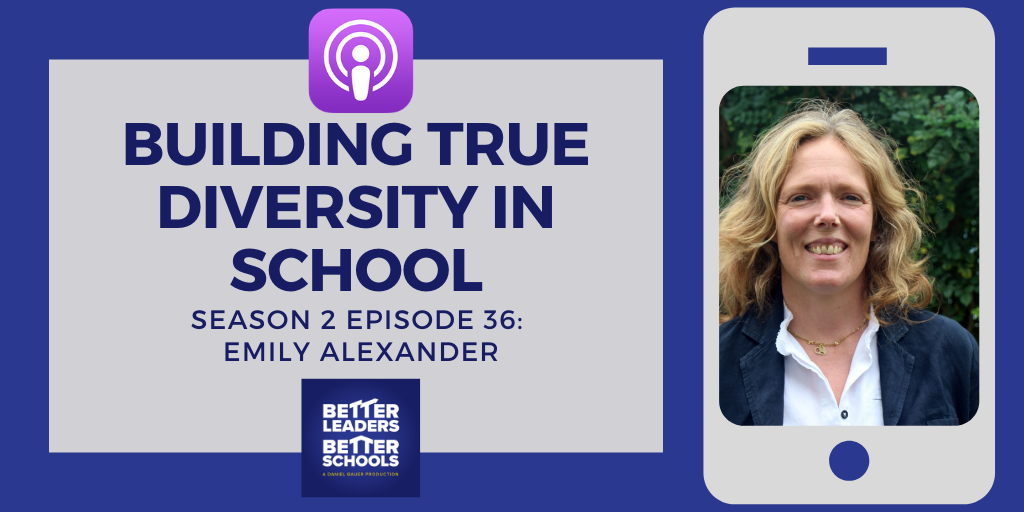 "I think we're lucky to have a community that believes that diverse, true diversity is not just a moral good, but an educational imperative. There's a lot of research now about how diverse groups make better decisions and companies. It's now that research is now starting to include educational settings." 
– Emily Alexander
Emily Alexander's Resources & Contact Info:
Looking for more?
SHOW SPONSORS:
HARVARD GRADUATE SCHOOL OF EDUCATION
Transform how you lead to become a resilient and empowered change agent with Harvard's online Certificate in School Management and Leadership. Grow your professional network with a global cohort of fellow school leaders as you collaborate in case studies bridging the fields of education and business. Apply today at http://hgse.me/leader.
The SMART Learning Suite Online allows teachers to create, store, and deliver lessons from anywhere – no SMART Board required – and your students can access and engage with your content from any web browser on any device. And it connects with tools you already use like Google Classroom and Microsoft Teams.
The research-backed EdTeach Assessment Tool will help Ruckus Makers discover their strengths and best area of focus across 5 different modules, including leadership and remote learning. You'll get a personalized report that shows where you stack up against other leaders, and maps some areas of focus that will have the greatest impact for you. 
Organized Binder is the missing piece in many classrooms. Many teachers are great with the main content of the lesson. Organized Binder helps with powerful introductions, savvy transitions, and memorable lesson closings. Your students will grow their executive functioning skills (and as a bonus), your teachers will become more organized too. Help your students and staff level up with Organized Binder.
Copyright © 2021 Twelve Practices LLC
(Visited 291 times, 1 visits today)