Mariana Aguilar leads the Research team at education technology company, GoGuardian. In her role, she seeks to understand the relationship between the digital learning experience and student outcomes. Mariana began her career in education as a Teach for America corps member teaching 3rd grade in South LA. Since then, she has worked with various education non-profits including Murmuration and Citizens of the World Los Angeles. In addition to her time spent in education, Mariana brings both political and business expertise from her time serving as an elected official on the Del Rey Neighborhood Council and as a Consultant at Deloitte. Mariana earned her B.A. in Social Science with an emphasis in Psychology from USC, and an M.A. in Urban Education with an emphasis in Digital Learning from Loyola Marymount University.
[fusebox_track_player url="https://traffic.libsyn.com/secure/better/The_importance_of_partnerships_for_school_leaders.mp3″ artist="Mariana Aguilar" title="The importance of partnerships for school leaders" social_twitter="true" social_facebook="true" social_linkedin="true" social_pinterest="true" social_email="true" ]
[fusebox_transcript]
Show Highlights
Lessons on building networks when introducing complex projects

The Whale Project that produces solutions to concrete problems and highlights your purpose  

Your network is bigger than you think. Tips to expand and create more powerful partnerships 

Why questions that peel back the layers of understanding to drive meaningful change

Build the ultimate personalized learning platform to transformal learning questions with Go Guardian

The key to Including stakeholders to be a part of the solution making process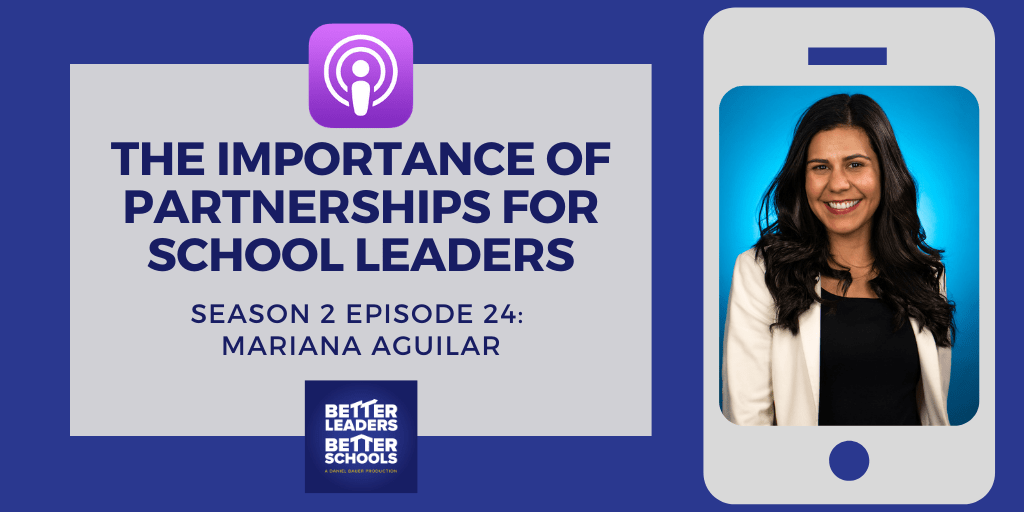 "The most important message to get across is that change starts with you. Whether you're a student or a teacher or a school leader, an administrator, counselor, parent, picking up your child from school, we all have the opportunity to shape the world around us… This is a call to action."
– Mariana Aguilar 
Mariana Aguilar's
Resources & Contact Info:
Looking for more?
SHOW SPONSORS:
Organized Binder is an evidence-based RTI2 Tier 1 universal level solution

Focuses on improving executive functioning and noncognitive skills

Is in direct alignment with the Universal Design for Learning (UDL) framework

Is an integral component for ensuring Least Restrictive Environments (LRE)
You can learn more and improve your student's success at https://organizedbinder.com/
School leaders know that productive student talk drives student learning, but the average teacher talks 75% of class time! TeachFX is changing that with a "Fitbit for teachers" that automatically measures student engagement and gives teachers feedback about what they could do differently. 
Learn more about the TeachFX app and get a special 20% discount for your school or district by visiting teachfx.com/blbs.
Copyright © 2020 Twelve Practices LLC
(Visited 200 times, 1 visits today)