For over 25 years, Paige Kinnaird has been a leader in the education space, from advocating for early childhood education to supporting educators and school leaders improvement in their own professional practices. Her greatest joy comes from contributing in a manner that adds value to the community, nurturing relationships, and fostering growth. Always making a ruckus.
[fusebox_track_player url="https://traffic.libsyn.com/secure/better/Scaling_impact_from_1_to_100000.mp3″ artist="Paige Kinnard" title="Scaling impact from 1 to 100,000″ social_twitter="true" social_facebook="true" social_linkedin="true" social_pinterest="true" social_email="true" ]
[fusebox_transcript]
Show Highlights
Red bookshelves changes literacy and opportunity in children's lives 

Meeting people where they are by removing these obstacles

The ripple effect of a small idea on hundreds of thousands families

The small things we forget to do in education that impact families in a profound way 

Flexibility, organic growth, and the voice of different individuals from the community are essential ingredients for programs built to last

Purple cows will set a tone of collaboration and comradery
"I just think we made it a welcoming environment, but without a lot of expectations you could do with it, what you wanted. I think the biggest part was that literacy and books transcends all other barriers that we have in our communities. It doesn't matter if you're from this side of the tracks or that side of the tracks or what school you go to or who your mom is or where your dad works. Literacy and reading is something that everyone enjoys or could enjoy and sees value in.I think that's one of the main differences for this project because all the people that are part of it still realize one, the importance of reading and two, that it's just the simple things that can bring joy to a child."
– Paige Kinnaird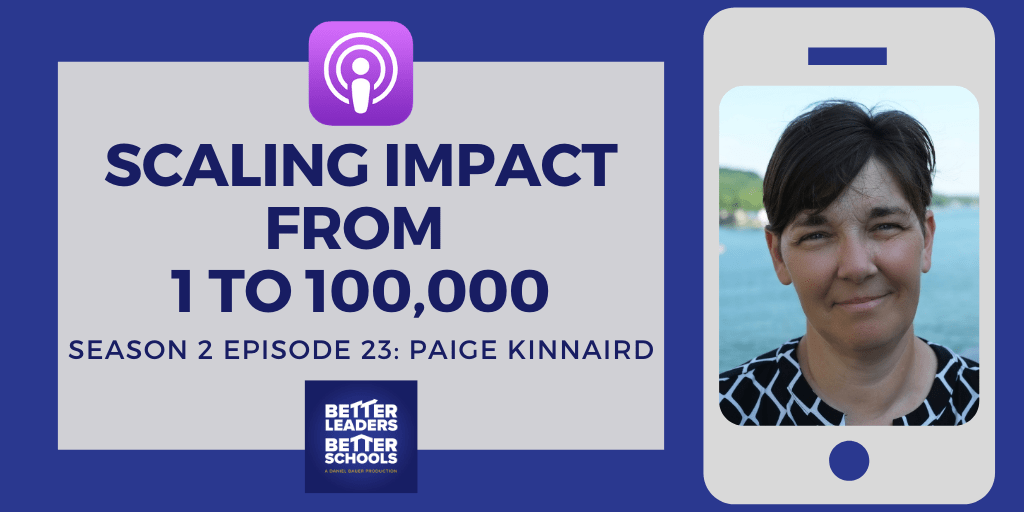 "What I saw as high quality professional development, the conversations, the books we read and discussed, which I love the books that you choose for us, because it takes us in a different direction than just the books that we normally read as administrators about education. But that connection piece at a deeper level, with members of your group, that, that was something I wasn't expecting, but I'm very thankful for that."
– Paige Kinnaird
Paige Kinnaird's Resources & Contact Info:
Looking for more?
SHOW SPONSORS:
Organized Binder is an evidence-based RTI2 Tier 1 universal level solution

Focuses on improving executive functioning and noncognitive skills

Is in direct alignment with the Universal Design for Learning (UDL) framework

Is an integral component for ensuring Least Restrictive Environments (LRE)
You can learn more and improve your student's success at https://organizedbinder.com/
School leaders know that productive student talk drives student learning, but the average teacher talks 75% of class time! TeachFX is changing that with a "Fitbit for teachers" that automatically measures student engagement and gives teachers feedback about what they could do differently. 
Learn more about the TeachFX app and get a special 20% discount for your school or district by visiting teachfx.com/blbs.
Copyright © 2020 Twelve Practices LLC
(Visited 171 times, 1 visits today)