Jethro Jones, 2017 NASSP Digital Principal of the Year, is a former principal in Fairbanks, Alaska, and host of Transformative Principal, where he interviews principals, leaders, and influencers who help improve K-12 education throughout the world. He is also the founder of Transformative Leadership Summit and author of the new book, SchoolX: How principals can design a transformative school experience for students, teachers, parents – and themselves! Available at http://schoolx.me
[fusebox_track_player url="https://traffic.libsyn.com/secure/better/Designing_a_transformative_school.mp3″ artist="Jethro Jones" title="Designing a Transformative School" social_twitter="true" social_facebook="true" social_linkedin="true" social_pinterest="true" social_email="true" ]
[fusebox_transcript]
Show Highlights
Steps to empathize and design education for the individual and not the masses

From failure to success with the Design Thinking Process 

A big social experiment you need to try 

Systems level solutions for year to year personalized transformation

Learn to Lose interest on initiatives that don't fit your visions focus

Questions to ask about your Covid-19 plan for your learning community

Having an overarching vision people can rally behind to share leadership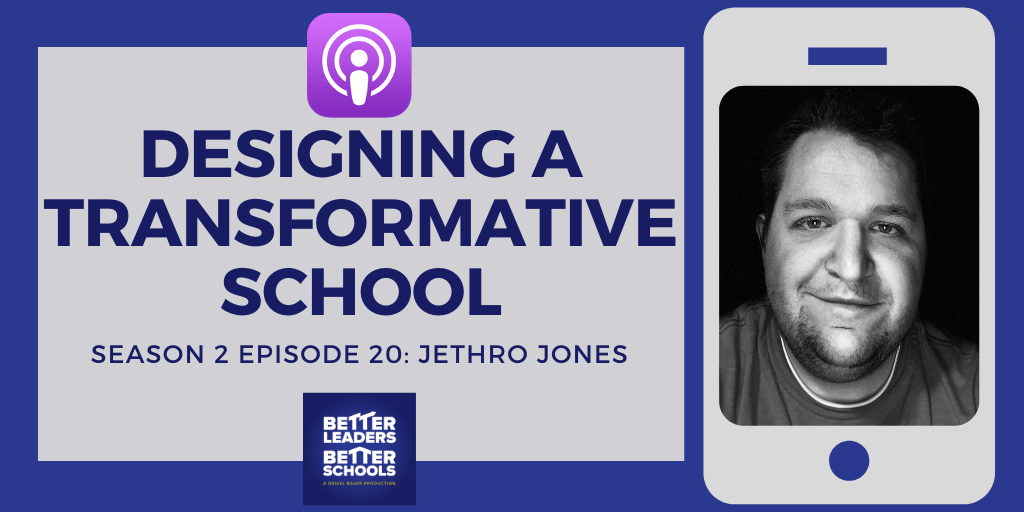 "You need to take care of yourself because you matter as a human being first and foremost, but also you need to get yourself in order. If you are running around, putting out fires every single day, then you're not going to be able to make any meaningful change because all you're doing is reacting. You've got to be proactive and stop putting out fires all the time and start leading." 
– Jethro Jones
Jethro Jone's Resources & Contact Info:
Looking for more?
SHOW SPONSORS:
Organized Binder is an evidence-based RTI2 Tier 1 universal level solution

Focuses on improving executive functioning and noncognitive skills

Is in direct alignment with the Universal Design for Learning (UDL) framework

Is an integral component for ensuring Least Restrictive Environments (LRE)
You can learn more and improve your student's success at https://organizedbinder.com/
School leaders know that productive student talk drives student learning, but the average teacher talks 75% of class time! TeachFX is changing that with a "Fitbit for teachers" that automatically measures student engagement and gives teachers feedback about what they could do differently. 
Learn more about the TeachFX app and get a special 20% discount for your school or district by visiting teachfx.com/blbs.
Copyright © 2020 Twelve Practices LLC
(Visited 208 times, 1 visits today)