This post below is awesome but did you know there is an even new version that was published in Nov. 2019? Click here to read that one instead. 
YOUR IDEAL WEEK SUBSCRIBE
Get your free ideal week course
What keeps you from achieving what you are capable of? You landed on this page because you are interested in productivity and probably searched some term in Google like "time blocking template."
Well, good news … all of my clients love the resource I am giving away on this blog post, my "Ideal Week."
Listeners to my podcast also constantly email, text, and call me and ask, "Danny, I don't know how you do it … how are you so productive with all you have going on?"
That is quite a bigger answer, which I teach in my productivity course, but an essential component is my "ideal week," aka my time blocking template.
Finally, many of the ideas found in this blog post were inspired by Brian Moran's book, The 12 Week Year. If you haven't read this book, I highly recommend it to anyone looking to become more productive. You can also read more about the 12 week year on Brian's website here.
3 BIG TIME BLOCKING IDEAS
Being intentional with your time is the most important strategy you can employ
It's a guide. Don't strive for perfection, but progress. Making a giant mistake is better than a small victory.
Think bigger and think categorical. Apply this how you will (e.g. across the week or by day).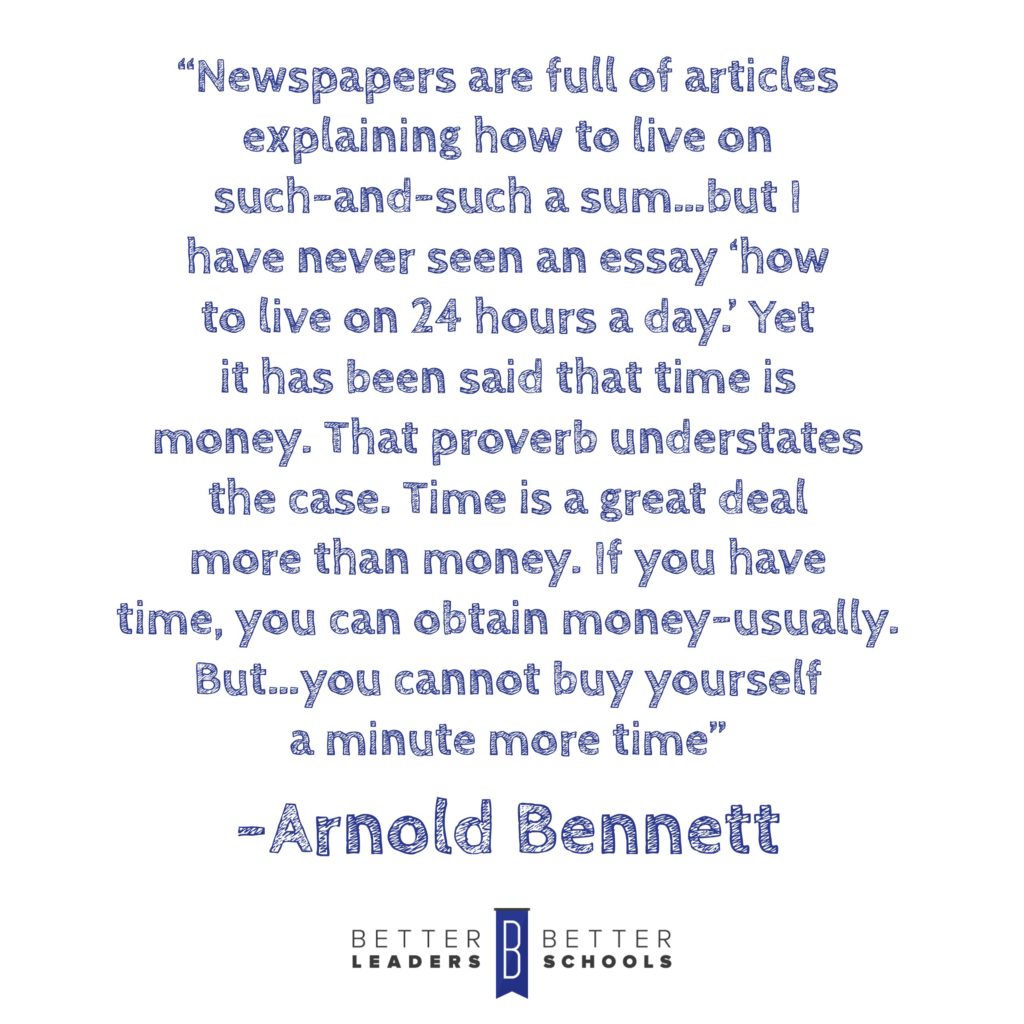 TIME BLOCKING TEMPLATE EXPLAINED
    The Ideal Week works because it helps you be intentional with your time. I hate email for many reasons, mostly because it is other people's priorities for your day. I also dislike a lack of intentionality with a calendar. By creating an ideal week you are being intentional with your time. With each block of time you fill in you essentially say, "This is important. At this time, I will only work on this type of task." That is focus! When your calendar is not filled out, it acts just like email. Other people's priorities and the little fires that break out each day become your priorities. As a result, another day rolls by and you realize, "I haven't gotten anything meaningful done today." Please note … this is an ideal week. Stuff happens. Life happens. I move blocks of time as needed and if I don't get to something I roll with it. If you use the ideal week as a rigid framework, then you are setting yourself up for both frustration and failure. However, the more you honor the blocks of time found in this time blocking template, the more productive you will become. Before you know it, you will be a productivity ninja and will be getting more done than you ever have. Now that is momentum!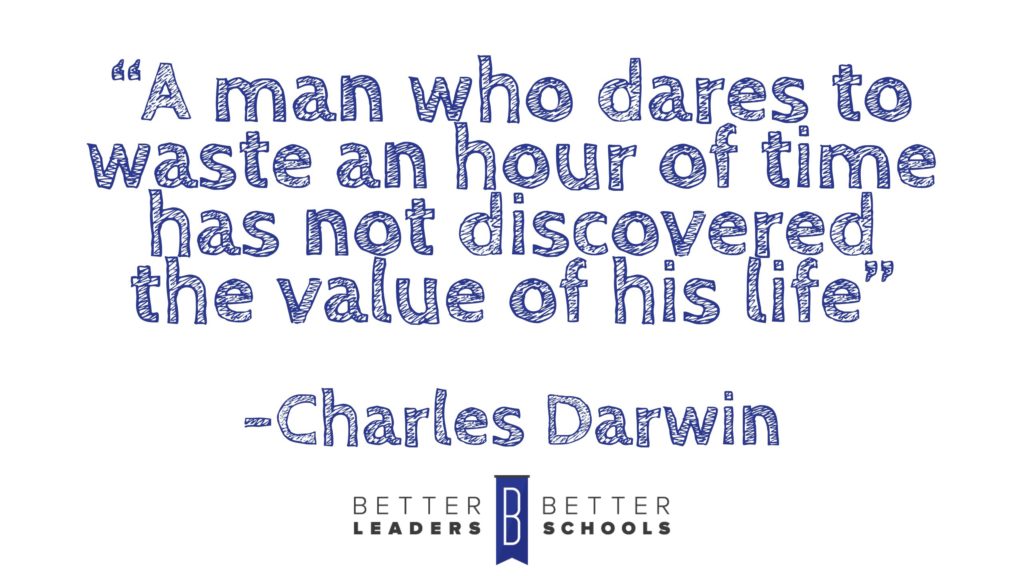 5 TYPES OF TIME
Strategic Blocks
1.5 – 3 hours in length and scheduled early in the week.
Work on your school (or business) not in it.
Schedule during times  work activity is lowest
No phone calls, emails, faxes, visitors …
Focus and energy spent on pre-planned activities
Time use = intellect & creativity
One per week is normally sufficient
Buffer Blocks
Lower-level activities
30-60 mins
1-2 times per day
Focused on "administrivia" (e.g. phone calls, email, etc.)
Power = grouping together unproductive activities "batching."
Breakout Blocks
Prevent burn out & create more free time
3 hours in length; during normal business hours
Once per month
Do not start until everything is running smoothly
Spent on things other than work
Goal = reinvigorate your mind … return to work with more focus & energy
White Space
Don't schedule every minute
Adds margin
Short blocks during the day
Time to dream
Time to catch your breath
Self-care
Stretch, meditate, read …
Opportunity for something magical to happen
Other considerations
Observations
Shadow a student
Celebrations
Etc (anything else that doesn't fit into the other categories based on your industry)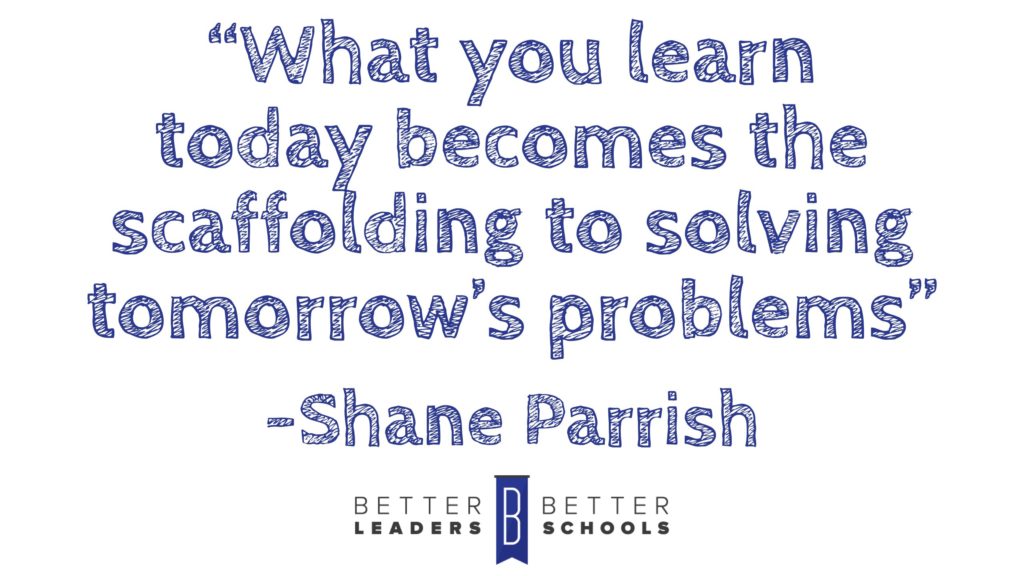 HOW TO SET UP YOUR IDEAL WEEK AND UTILIZE THE POWER OF MY TIME BLOCKING TEMPLATE
Before starting your time blocking template, make sure that you either make a copy and add it to your Google Drive or download as an excel so you can fill it in with your details.
Great … now that is done follow the below guidelines:
Be intentional with time
Align your time with your strengths
Prioritize strategic vs urgent (short term vs long term)
Plug in your 3 hour strategic block
Schedule 1-2 buffer blocks a day
Plan a breakout block (advanced users only)
Prioritize important activities (e.g. school leaders will prioritize observations, meetings with stakeholders, supervision, etc.)
WHAT DO YOU THINK OF MY TIME BLOCKING TEMPLATE?
I hope you found value from this post on my time blocking template. If you did, then please leave a comment below and share on social media. That would mean so much to me and is a great way to say thank you for this post
If you have any questions, feel free to reach out via email. Along the sidebar and all over this website you can find me on social media as well as leave me a voicemail. I am here to help.
Best of luck to you in creating your ideal week. Once you are done please shoot it over to me. I'd love to see it!
YOUR IDEAL WEEK SUBSCRIBE
Get your free ideal week course
(Visited 2,462 times, 1 visits today)