Andrea Caprio is a Master Certified Transformational Nutrition Coach who helps busy professionals take back their power from yoyo dieting and overeating with proven tools and simple lifestyle hacks! It is Andrea's mission to help others free themselves from self-sabotage and unhealthy habits so they can live a fulfilling and confident life.
Show Highlights
What goes into a healthy detox?

Stop limiting your mindsets regarding  health and nutrition

Relearn healthy habits to rewire your lifestyle. 

Mason jar planning is the key to overcoming challenges. 

The Food Freedom Formula provides a roadmap to healthy habits.

Free gift and discovery you need to hear about.

Free yourselves from self-sabotage and unhealthy habits 

Easy next steps for endless energy Ruckus Makers need. 

Five-step system is to reset the body's healing abilities.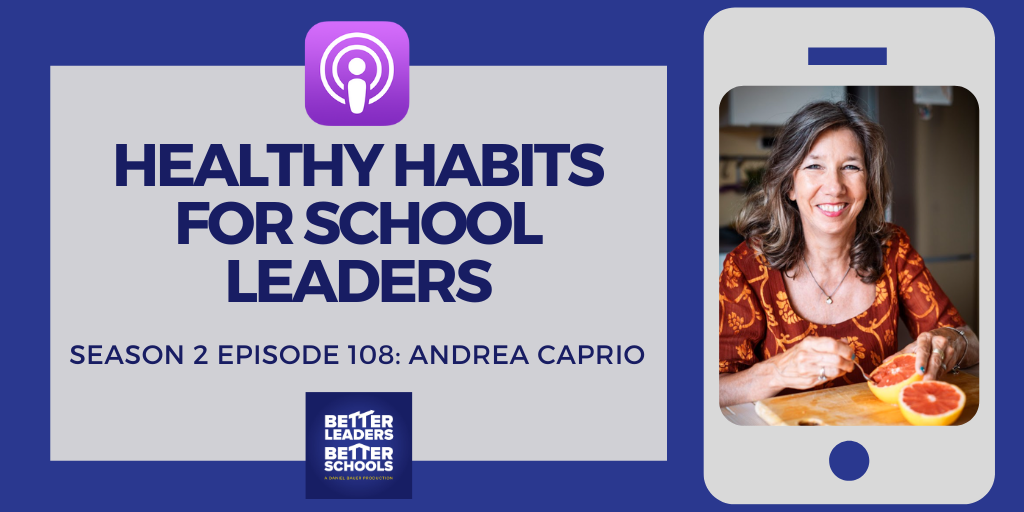 "If you don't put fuel in your car, eventually you get stranded. If you don't take care of your body, if you don't feel your body, if you don't add good nutrition into your tank, eventually one day the breaks will come on and you will have to rest. It will not be pretty. As we all know, 'either pay for your health now or pay for your illness later.'"
– Andrea Caprio
Andrea Caprio's Resources & Contact Info:
Download the podcast transcript here!
Oops! We could not locate your form.
SHOW SPONSORS:
HARVARD GRADUATE SCHOOL OF EDUCATION
Transform how you lead to become a resilient and empowered change agent with Harvard's online Certificate in School Management and Leadership. Grow your professional network with a global cohort of fellow school leaders as you collaborate in case studies bridging the fields of education and business. Apply today at http://hgse.me/leader.
School leaders know that productive student talk drives student learning, but the average teacher talks 75% of class time! TeachFX is changing that with a "Fitbit for teachers" that automatically measures student engagement and gives teachers feedback about what they could do differently. 
Learn more about the TeachFX app and get a special 20% discount for your school or district by visiting teachfx.com/blbs.
Organized Binder is the missing piece in many classrooms. Many teachers are great with the main content of the lesson. Organized Binder helps with powerful introductions, savvy transitions, and memorable lesson closings. Your students will grow their executive functioning skills (and as a bonus), your teachers will become more organized too. Help your students and staff level up with Organized Binder.
Copyright © 2022 Twelve Practices LLC
(Visited 105 times, 1 visits today)