Welcome to the Better Leaders Better Schools podcast.  This is a weekly show for ruckus makers — What is a ruckus maker?  A leader who has found freedom from the status quo. A leader looking to escape the old routine. A leader who never, ever gives up.
What makes a great presentation?
How can two presenters give the same presentation and yet only gets the audience's attention?
These are questions Dr. Horvath explores with us in this episode. Dr. Horvath, a researcher and educator, breaks down the science behind great presentations and how you can improve your next " I-have-to-give-a-presentation-for-my job-or school" experience with basic tips that you can apply in less time than it takes to create a PowerPoint theme.
We hope you enjoy the podcast. All the highlights, resources, and next steps can be found below. Listen to the full episode here and learn more at betterleadersbetterschools.com
Key Talking Points 
Why stories are the best thing you can focus on in a presentation

 The 2 basic powerful storylines any presenter can use to improve their skills

 Obstacles to telling stories (and how to overcome them) to make better presentations

 1-minute hacks you can use to improve your PowerPoint today
Key Milestones of the Episodes
[5:30] Why do stories impact us? 
[9:01] How do you start storytelling? 
[13:00] Using anchors in your story to grab your audience's attention
[14:00] Simulation: Why you should stories with your audience, not at them 
[15:24] Synchrony: What happens when brains think the same story 
[18:00] Obstacles to good story-telling 
[20:00] How to deal with the pressure to stop obsessing over the test 
[24:10] How do you improve your PowerPoint skills?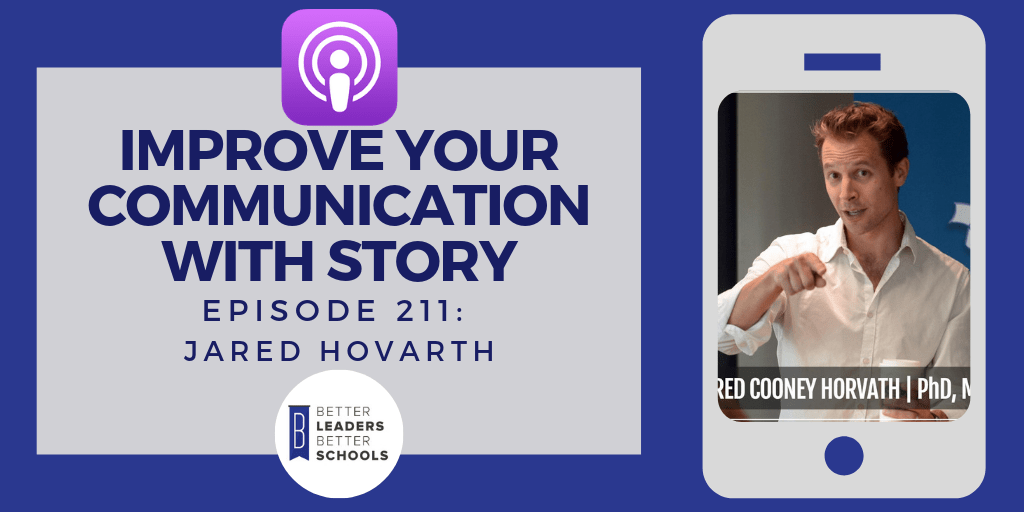 SHOW SPONSORS:
Organized Binder is an evidence-based RTI2 Tier 1 universal level solution

Focuses on improving executive functioning and noncognitive skills

Is in direct alignment with the Universal Design for Learning (UDL) framework

Is an integral component for ensuring Least Restrictive Environments (LRE)
You can learn more and improve your student's success at https://organizedbinder.com/
Empowers teachers with feedback on student engagement

A fitbit for teachers that measures student engagement

Research shows that the more students speak in class, the more they learn, and the better they perform on standardized tests.

Use your phone or laptop to analyze your class, and the app's artificial intelligence (AI) algorithm tracks your talk ratio automatically, with no extra work from you or an instructional coach.

The idea is to give teachers a useful barometer of student engagement you can check every day!
You can learn more and improve your student's success at https://teachfx.com/
Copyright © 2018 Better Leaders Better Schools
(Visited 406 times, 1 visits today)