Pete Hall is a capacity-builder. Driven to impact others' lives in a profoundly positive way, he channels his experiences as a school principal, life coach, and small-business owner into manageable lessons for continuous growth, personal improvement, and positive mindset. Tenacious, courageous, and incorruptible, Pete shares his optimism, joy, and practical application of strategies for getting the most out of yourself.
Show Highlights
How to make changes to the systemic structures even when they don't allow you to?
Advice for educators to

nurture and provide a foundation for student goals even when they seem unrealistic.
Tips for Ruckus Makers to do a better job of knowing the people in their learning community.
Chasing the Show

inspires you to make a ruckus.
Knowing the conditions that help Ruckus Maker despite resistance.
Make students more than a number or % by adding this focus.
Stray from a regimented structure for meaningful change.
Flexibility creates bigger opportunities for your desired outcomes.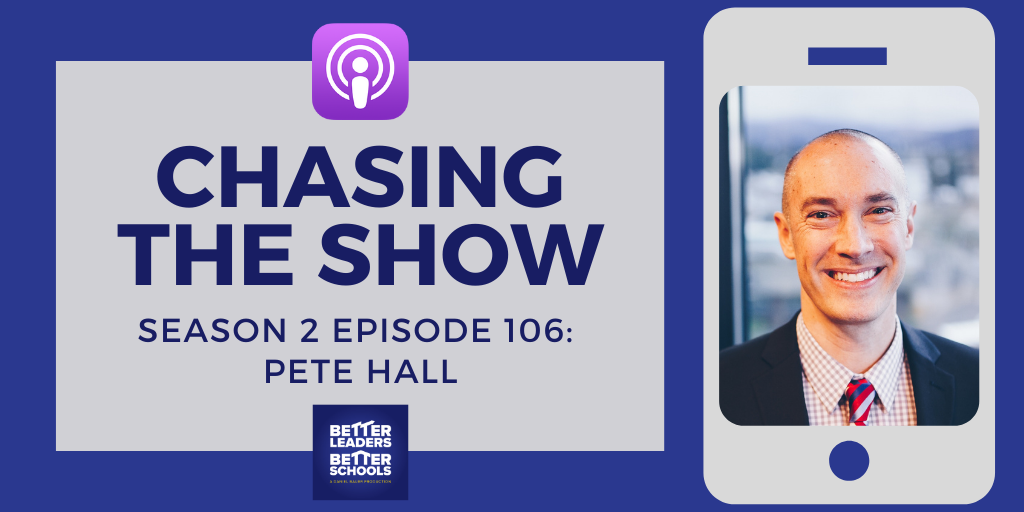 "My number one piece of advice for leaders is to be real and to be honest authentic human beings because you're leading people, you're not leading a school. You're leading the people in the school, and that requires a human connection."
– Pete Hall
Pete Hall's Resources & Contact Info:
Looking for more?
Download the podcast transcript here!
Oops! We could not locate your form.
SHOW SPONSORS:
HARVARD GRADUATE SCHOOL OF EDUCATION
Transform how you lead to become a resilient and empowered change agent with Harvard's online Certificate in School Management and Leadership. Grow your professional network with a global cohort of fellow school leaders as you collaborate in case studies bridging the fields of education and business. Apply today at http://hgse.me/leader.
School leaders know that productive student talk drives student learning, but the average teacher talks 75% of class time! TeachFX is changing that with a "Fitbit for teachers" that automatically measures student engagement and gives teachers feedback about what they could do differently. 
Learn more about the TeachFX app and get a special 20% discount for your school or district by visiting teachfx.com/blbs.
Organized Binder is the missing piece in many classrooms. Many teachers are great with the main content of the lesson. Organized Binder helps with powerful introductions, savvy transitions, and memorable lesson closings. Your students will grow their executive functioning skills (and as a bonus), your teachers will become more organized too. Help your students and staff level up with Organized Binder.
Copyright © 2022 Twelve Practices LLC
(Visited 128 times, 1 visits today)