Corey M. Christman is the winemaker at Bravery Wines, LLC..  He's a retired Supervisory Special Agent, USAF and a veteran of Operation Iraqi Freedom.
He's a Doctoral student at Drexel University studying Educational Leadership. He's a graduate of the Executive Leadership Program, Cornell University, and holds an MBA  and BA in Criminal Justice.
Show Highlights
Consulting to assist leaders enact the changes they are facing.

Gain the necessary confidence to move ideas into action

Self-awareness to celebrate the hero in you.

Knowing — Doing Gap,  actual practice leadership

Stop trying to engage critical change from a disengaged view point.

Communication inventory and people skills to improve your team.

FREE SPIRITS-Drink up the lessons that connect leadership to entrepreneurship. 

Build a team around your weaknesses for your organization 

What it takes to become worthy of history.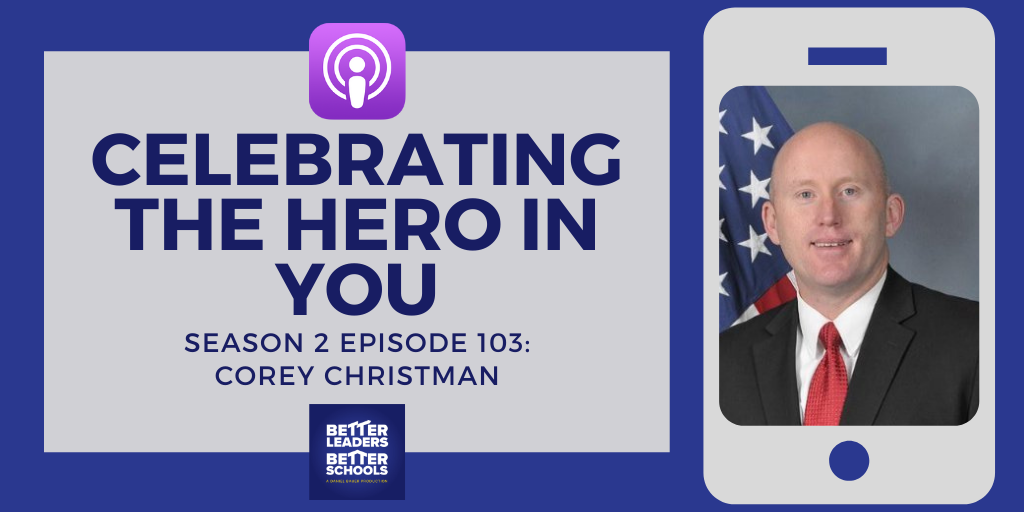 "Ideally we want the highest skill set and the culture fit. We want those together, but if we've got to take a culture fit, then maybe somebody has a little less skill set. I'll take that person every day because I can train that person. That person's coachable. Culture starts with town acquisition and not being afraid to go look for that person who's going to complement your team, not just seeking to seek employment."
– Corey Christman
Corey Christman's Resources & Contact Info:
Looking for more?
Download the podcast transcript here!
Oops! We could not locate your form.
SHOW SPONSORS:
HARVARD GRADUATE SCHOOL OF EDUCATION
Transform how you lead to become a resilient and empowered change agent with Harvard's online Certificate in School Management and Leadership. Grow your professional network with a global cohort of fellow school leaders as you collaborate in case studies bridging the fields of education and business. Apply today at http://hgse.me/leader.
School leaders know that productive student talk drives student learning, but the average teacher talks 75% of class time! TeachFX is changing that with a "Fitbit for teachers" that automatically measures student engagement and gives teachers feedback about what they could do differently. 
Learn more about the TeachFX app and get a special 20% discount for your school or district by visiting teachfx.com/blbs.
Organized Binder is the missing piece in many classrooms. Many teachers are great with the main content of the lesson. Organized Binder helps with powerful introductions, savvy transitions, and memorable lesson closings. Your students will grow their executive functioning skills (and as a bonus), your teachers will become more organized too. Help your students and staff level up with Organized Binder.
Copyright © 2022 Twelve Practices LLC
(Visited 190 times, 1 visits today)