Christine Franklyn is an international speaker, writer and health coach. She is on a mission to help high-performing leaders get out from under the weight of everything that rests on their shoulders and truly shine. She has reverse-engineered the process she used to escape burnout and reclaim her A-Game. This is the foundation of her Power Up Formula.
Show Highlights
Recognize the signs of stress to avoid burnout

Know your worth and maintain a "Think BIG Mindset" 

Avoid setting for being put in someone else's box.

Practical advice on how to combat negative health outcomes 

Healthy habits designed for busy leaders

A checklist to Double Your Energy

Important steps to listening to your body and focus your values

Why is your mind not trustworthy, but your bodies are?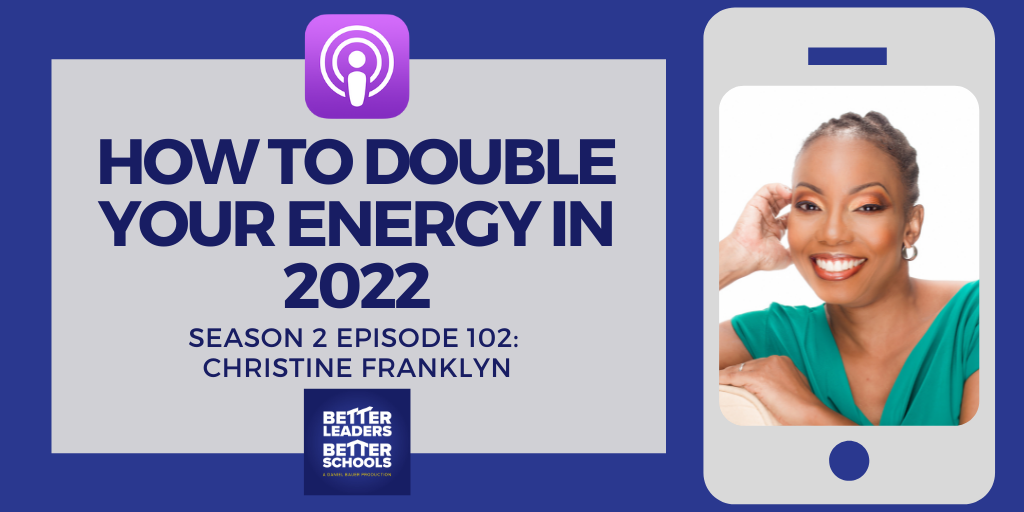 "I have to start, take stock, and decide how I'm going to make a change. I've seen how crucial it is for clients and the leaders  I talked to and worked with. If you don't listen to yourself, if you don't listen to your body, you can end up in a downward spiral."
– Christine Franklyn
Christine Franklyn's Resources & Contact Info:
Looking for more?
Download the podcast transcript here!
Oops! We could not locate your form.
SHOW SPONSORS:
HARVARD GRADUATE SCHOOL OF EDUCATION
Transform how you lead to become a resilient and empowered change agent with Harvard's online Certificate in School Management and Leadership. Grow your professional network with a global cohort of fellow school leaders as you collaborate in case studies bridging the fields of education and business. Apply today at http://hgse.me/leader.
School leaders know that productive student talk drives student learning, but the average teacher talks 75% of class time! TeachFX is changing that with a "Fitbit for teachers" that automatically measures student engagement and gives teachers feedback about what they could do differently. 
Learn more about the TeachFX app and get a special 20% discount for your school or district by visiting teachfx.com/blbs.
Organized Binder is the missing piece in many classrooms. Many teachers are great with the main content of the lesson. Organized Binder helps with powerful introductions, savvy transitions, and memorable lesson closings. Your students will grow their executive functioning skills (and as a bonus), your teachers will become more organized too. Help your students and staff level up with Organized Binder.
Copyright © 2022 Twelve Practices LLC
(Visited 122 times, 1 visits today)