Genein Letford is an award-winning speaker, best-selling author and corporate trainer on creative thinking and Intercultural Creativity™. She is the founder of CAFFE Strategies, and has inspired and led many to reconnect to their creative abilities in order to produce innovative ideas for an inclusive workspace.
Show Highlights
The 7-gems of intercultural creativity framework

Redefining creativity in schools.

Stop unintentionally squashing creativity. 

A new lens to view effective leadership

Benefits in sitting with ambiguity 

Strengthen your cultural competence and multi-sensory observational skills. 

Be an ability bridge across different cultural groups.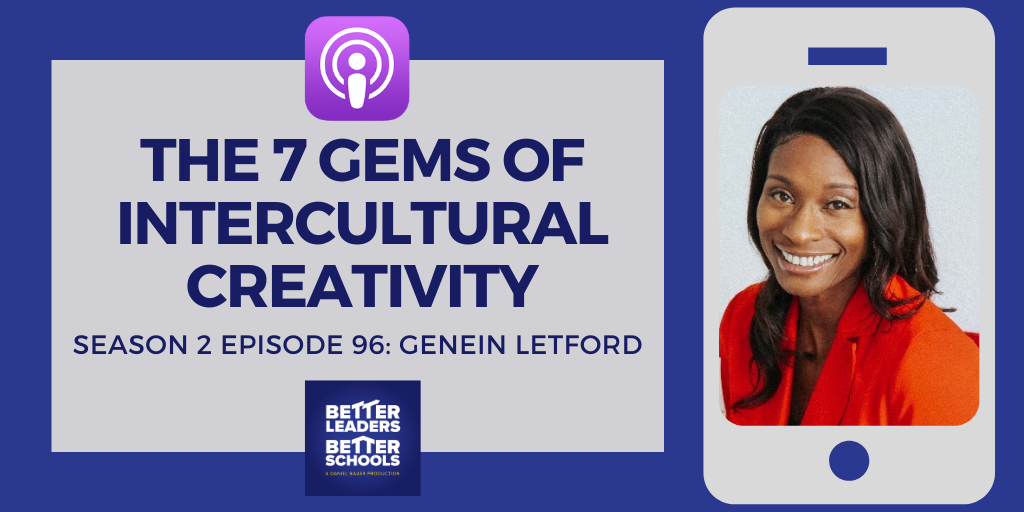 "Cultural competence and the creative growth mindset of the teacher is one of the highest indicators of student success."
– Genein Letford
"For the next era of thinking and the next future of work, we have to do a better job of really making sure our kids are strong in their ability to stand-in their unique truth."
– Genein Letford
Genein Letford's Resources & Contact Info:
Looking for more?
Oops! We could not locate your form.
SHOW SPONSORS:
HARVARD GRADUATE SCHOOL OF EDUCATION
Transform how you lead to become a resilient and empowered change agent with Harvard's online Certificate in School Management and Leadership. Grow your professional network with a global cohort of fellow school leaders as you collaborate in case studies bridging the fields of education and business. Apply today at http://hgse.me/leader.
School leaders know that productive student talk drives student learning, but the average teacher talks 75% of class time! TeachFX is changing that with a "Fitbit for teachers" that automatically measures student engagement and gives teachers feedback about what they could do differently. 
Learn more about the TeachFX app and get a special 20% discount for your school or district by visiting teachfx.com/blbs.
Organized Binder is the missing piece in many classrooms. Many teachers are great with the main content of the lesson. Organized Binder helps with powerful introductions, savvy transitions, and memorable lesson closings. Your students will grow their executive functioning skills (and as a bonus), your teachers will become more organized too. Help your students and staff level up with Organized Binder.
Copyright © 2022 Twelve Practices LLC
(Visited 169 times, 1 visits today)