Robyn Jackson teaches a simple 4 step process that helps you improve teacher will AND skill so that you can achieve your vision for your school with the people you already have. No more waiting for others to get on board before you can reach your goals. No more having your vision be held hostage by the resistant, but vocal few.
With this 4-step process, you don't have to wait to achieve your vision. Listen to her weekly podcast School Leadership Reimagined where you can get immediately actionable strategies to solve your biggest challenges.
Show Highlights
Leadership is dead. Don't lead and break from the trap.

A  model to help translate to your school's reality.

Set an impactful vision that excites and is crisis-proof. 

Give yourself permission to inspire and not conform. 

Stop settling for little tiny goals with Builders. 

An invitation to step away from an institution that's broken.

Value the 3 constraints you face to create something amazing.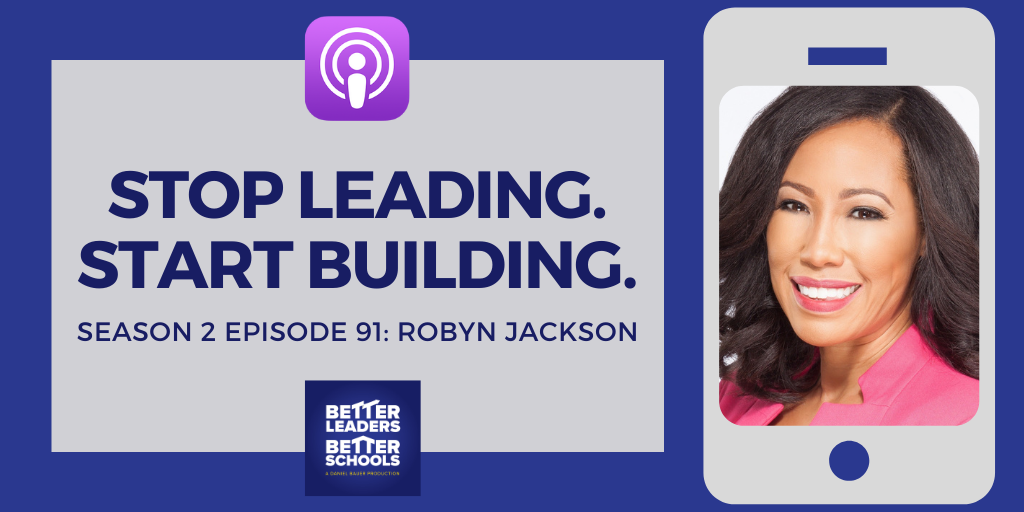 "It doesn't have to be a big framework that you create. Sometimes it's as simple as taking a vision that you have for your school and being brave enough and disciplined enough to articulate it and pursue it. When you do that you can have that same kind of world-changing impact in your school, in the lives of your kids."
-Robyn Jackson
Robyn Jackson's Resources & Contact Info:
Looking for more?
Oops! We could not locate your form.
SHOW SPONSORS:
HARVARD GRADUATE SCHOOL OF EDUCATION
Transform how you lead to become a resilient and empowered change agent with Harvard's online Certificate in School Management and Leadership. Grow your professional network with a global cohort of fellow school leaders as you collaborate in case studies bridging the fields of education and business. Apply today at http://hgse.me/leader.
School leaders know that productive student talk drives student learning, but the average teacher talks 75% of class time! TeachFX is changing that with a "Fitbit for teachers" that automatically measures student engagement and gives teachers feedback about what they could do differently. 
Learn more about the TeachFX app and get a special 20% discount for your school or district by visiting teachfx.com/blbs.
Organized Binder is the missing piece in many classrooms. Many teachers are great with the main content of the lesson. Organized Binder helps with powerful introductions, savvy transitions, and memorable lesson closings. Your students will grow their executive functioning skills (and as a bonus), your teachers will become more organized too. Help your students and staff level up with Organized Binder.
Copyright © 2022 Twelve Practices LLC
(Visited 363 times, 1 visits today)