Ryan Gottfredson, Ph.D. is a cutting-edge leadership development author, researcher, and consultant. He helps organizations vertically develop their leaders primarily through a focus on mindsets. Ryan is the Wall Street Journal and USA Today best-selling author of Success Mindsets: The Key to Unlocking Greater Success in Your Life, Work, & Leadership. He is also a leadership professor at the College of Business and Economics at California State University-Fullerton.
[fusebox_track_player url="https://traffic.libsyn.com/secure/better/Success_Mindsets.mp3″ artist="Ryan Gottfredson" title="Success Mindsets" social_twitter="true" social_facebook="true" social_linkedin="true" social_pinterest="true" social_email="true" ]
[fusebox_transcript]
Show Highlights
The Better question leaders need to ask.

Develop Horizontal and Vertical development to master constructive criticism. 

Change the conversation and focus of leadership to "being."

Level up with the greatest operating system upgrade you could invest in. 

Build awareness of your mental lenses for game changing results.

3 roles Mindset have to create the foundation of everything we do.

Practical tips to introduce 4 mindset developments with staff.

What to do with disconcerting data that isn't evaluative. 

Captain your ship in the storm with long term focus.

Practical tips to introduce 4 mindsets and manage  disconcerting data with staff.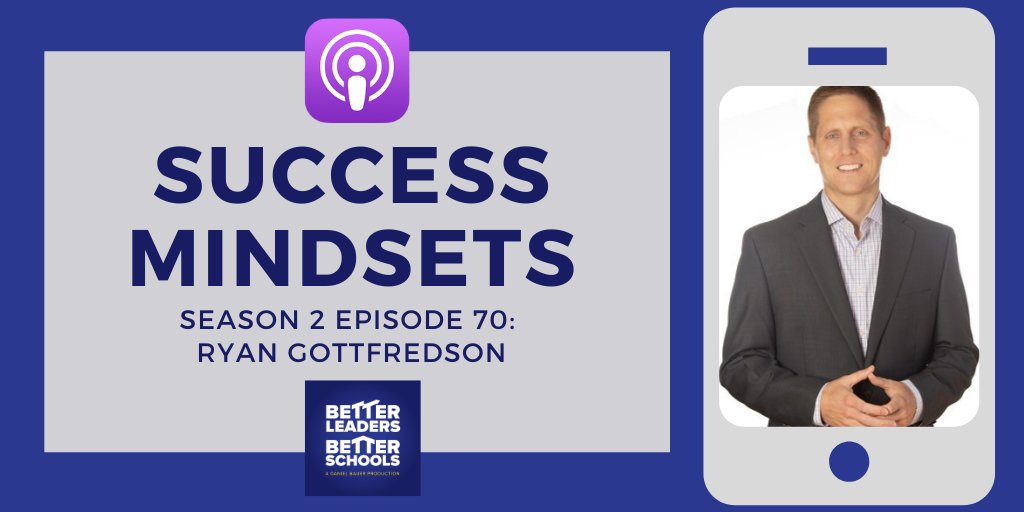 "Most of the talk and the focus around mindsets is on students. While that's important, I might dare say, it's even more important that we focus on mindsets for administrators and for teachers. If they don't have the most positive mindsets, they're going to be limited in their effectiveness to reach and connect with the students and help them to develop the more positive mindsets."
– Ryan Gottfredson
Ryan Gottfredson's Resources & Contact Info:
Looking for more?
SHOW SPONSORS:
HARVARD GRADUATE SCHOOL OF EDUCATION
Transform how you lead to become a resilient and empowered change agent with Harvard's online Certificate in School Management and Leadership. Grow your professional network with a global cohort of fellow school leaders as you collaborate in case studies bridging the fields of education and business. Apply today at http://hgse.me/leader.
School leaders know that productive student talk drives student learning, but the average teacher talks 75% of class time! TeachFX is changing that with a "Fitbit for teachers" that automatically measures student engagement and gives teachers feedback about what they could do differently. 
Learn more about the TeachFX app and get a special 20% discount for your school or district by visiting teachfx.com/blbs.
Organized Binder is the missing piece in many classrooms. Many teachers are great with the main content of the lesson. Organized Binder helps with powerful introductions, savvy transitions, and memorable lesson closings. Your students will grow their executive functioning skills (and as a bonus), your teachers will become more organized too. Help your students and staff level up with Organized Binder.
Copyright © 2021 Twelve Practices LLC
(Visited 223 times, 1 visits today)