FuelEd was founded by Megan Marcus in 2012 on the principle that relationships drive learning. While training as a therapist and serving as a researcher for the book The Social Neuroscience of Education by Dr. Louis Cozolino, Marcus recognized the parallels between the teaching and the counseling professions: both are founded on connection, both could promote human development. She knew she was on to something. Her action: pursue a Master's degree in Education, Policy, and Management from Harvard University to explore whether elements of therapists' professional training could be translated for an educational audience. Shortly after graduation, Marcus incorporated FuelEd as a non-profit organization and launched her organization with a three-day pilot training for 10 teachers at Houston's YES Prep Southwest.
Since then, FuelEd has partnered with over one hundred K-12 schools, organizations, and educator preparation programs across the country to help educators develop the emotional intelligence, self-awareness, and attunement necessary to build secure relationships that drive learning and development.
[fusebox_track_player url="https://traffic.libsyn.com/secure/better/A_leadership_wake_up_call.mp3″ artist="Megan Marcus" title="A Leadership Wake Up Call" social_twitter="true" social_facebook="true" social_linkedin="true" social_pinterest="true" social_email="true" ]
[fusebox_transcript]
Show Highlights
Destiny's story in changing lives with new tools and skills sets to overcome adversity.

Student's behavior is an invitation to consider, not react to.

Tips to avoid promoting disenfranchising systems you wish to eradicate.

How to be a whole leader/whole person with the emotional demands of the job.

Put co-regulation as opposed to self-regulation practices at the center to create an ecosystem of support.

Megan shares Jedi level skill sets of Empathic listening.

Learn how to grow emotional intelligence and secure relationships with Fuel Ed.

Mirror areas you can grow safe emotional intelligence.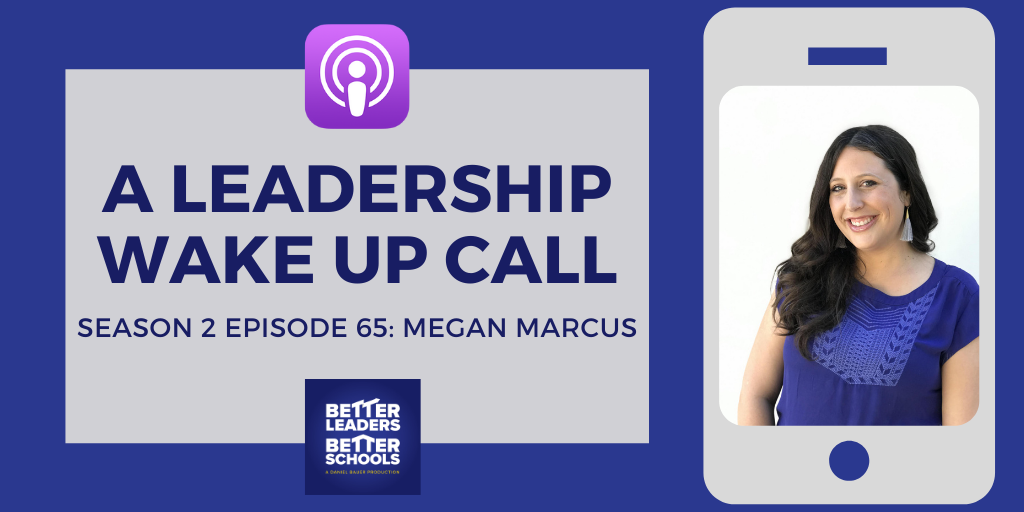 "If you have teachers whose cups are full, who are feeling more competent and able to provide that support for the students. Otherwise things come out sideways and you're putting out fires constantly trying to take care of everyone. It's something that creates more efficiency, but it's really hard to get started."
– Megan Marcus
Megan Marcus' Resources & Contact Info:
Looking for more?
SHOW SPONSORS:
HARVARD GRADUATE SCHOOL OF EDUCATION
Transform how you lead to become a resilient and empowered change agent with Harvard's online Certificate in School Management and Leadership. Grow your professional network with a global cohort of fellow school leaders as you collaborate in case studies bridging the fields of education and business. Apply today at http://hgse.me/leader.
School leaders know that productive student talk drives student learning, but the average teacher talks 75% of class time! TeachFX is changing that with a "Fitbit for teachers" that automatically measures student engagement and gives teachers feedback about what they could do differently. 
Learn more about the TeachFX app and get a special 20% discount for your school or district by visiting teachfx.com/blbs.
Organized Binder is the missing piece in many classrooms. Many teachers are great with the main content of the lesson. Organized Binder helps with powerful introductions, savvy transitions, and memorable lesson closings. Your students will grow their executive functioning skills (and as a bonus), your teachers will become more organized too. Help your students and staff level up with Organized Binder.
Copyright © 2021 Twelve Practices LLC
(Visited 316 times, 1 visits today)