Deena Pierott is an Idea Generator and Social Impact Entrepreneur – Founder of the award-winning and nationally recognized STEM+Arts program for youth of color called iUrban Teen and most recently co-founded and launched Black Women in STEM 2.0. Sought-after diversity strategist and international keynote speaker. I've served on several boards and commissions including a Gubernatorial appointment to the Commission on African American Affairs in the State of Washington.
Honored to be acknowledged by President Barack Obama as a White House Champion of Change for Technology Inclusion and by Ebony Magazine on their Power 100 List.
Experience in designing diversity and equity programs including Employee Resource Groups for various organizations
[fusebox_track_player url="https://traffic.libsyn.com/secure/better/You_are_valued.mp3″ artist="Deena Pierott" title="You are valued" social_twitter="true" social_facebook="true" social_linkedin="true" social_pinterest="true" social_email="true" ]
[fusebox_transcript]
Featured in the following publications:
Forbes, Inc., Government Technology, Essence Magazine, Working Mother Magazine, Black Enterprise, Ebony Magazine, Deliver magazine, Portland Business Journal, Geekwire, Colors of Influence, Neurology Now, the Chicago Tribune and on NPR.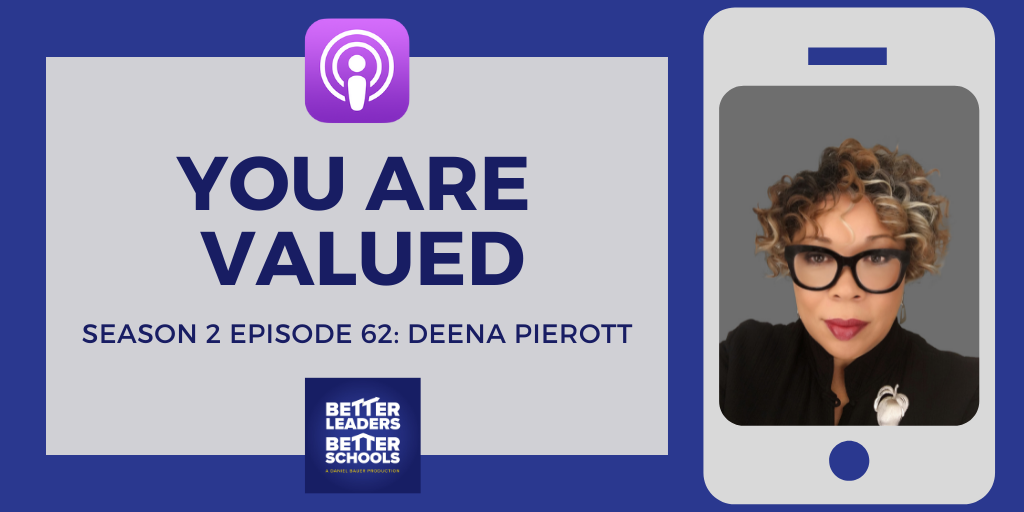 Show Highlights
Engaging your families with these simple, genius tips. 

'Heart work' that  engages peer-to-peer partnerships between teachers and students to increase value.

Teach students to be better advocates for themselves with two essential questions.

The impact of implicit bias on kids of color.

 How to get your school signed up for iUrban Teen.

Ways to advocate for yourself without fear of repercussion or need for a "second self?"

Stopping explicit bias.  Ways to respond to both implicit and explicit bias.

Can't miss conversion on how to share your privilege. 
"I want the Ruckus Maker to remember to keep on being that Ruckus Maker. Change doesn't happen by being complicit. Continue having your voice heard when you see change is needed. How do you build up a team of champions around you to create that change? Don't stay average." 
– Deena Pierott
Deena Pierott's Resources & Contact Info:
Looking for more?
SHOW SPONSORS:
HARVARD GRADUATE SCHOOL OF EDUCATION
Transform how you lead to become a resilient and empowered change agent with Harvard's online Certificate in School Management and Leadership. Grow your professional network with a global cohort of fellow school leaders as you collaborate in case studies bridging the fields of education and business. Apply today at http://hgse.me/leader.
School leaders know that productive student talk drives student learning, but the average teacher talks 75% of class time! TeachFX is changing that with a "Fitbit for teachers" that automatically measures student engagement and gives teachers feedback about what they could do differently. 
Learn more about the TeachFX app and get a special 20% discount for your school or district by visiting teachfx.com/blbs.
Organized Binder is the missing piece in many classrooms. Many teachers are great with the main content of the lesson. Organized Binder helps with powerful introductions, savvy transitions, and memorable lesson closings. Your students will grow their executive functioning skills (and as a bonus), your teachers will become more organized too. Help your students and staff level up with Organized Binder.
Copyright © 2021 Twelve Practices LLC
(Visited 242 times, 1 visits today)