Matt Silverthorne brings 30 years of high school teaching experience with him to Empowered — he introduced the program to its very first classroom in 1991.
Today Matt is the Strategic Growth Director. His job entails inspiring and growing a movement that attracts and motivates Empowered educator customers to become principled social change entrepreneurs.
[fusebox_track_player url="https://traffic.libsyn.com/secure/better/Empowering_Educators.mp3″ artist="Matt Silverthorne" title="Empowering Educators" social_twitter="true" social_facebook="true" social_linkedin="true" social_pinterest="true" social_email="true" ] [fusebox_transcript]
Show Highlights
"Playing School" pivot to a Ruckus Maker connection to kids

First business we all start is the business of ourselves

Ownership of growth for the entire learning community

Blended methodology connecting students to markets and entrepreneurial thinking

3D Empowered model to discover innate talents and abilities 

The components of the "special sauce" 

"Transformational mindset" Turning barriers into opportunities

Connecting Content to our own value  

Incentivize behavior and own your choices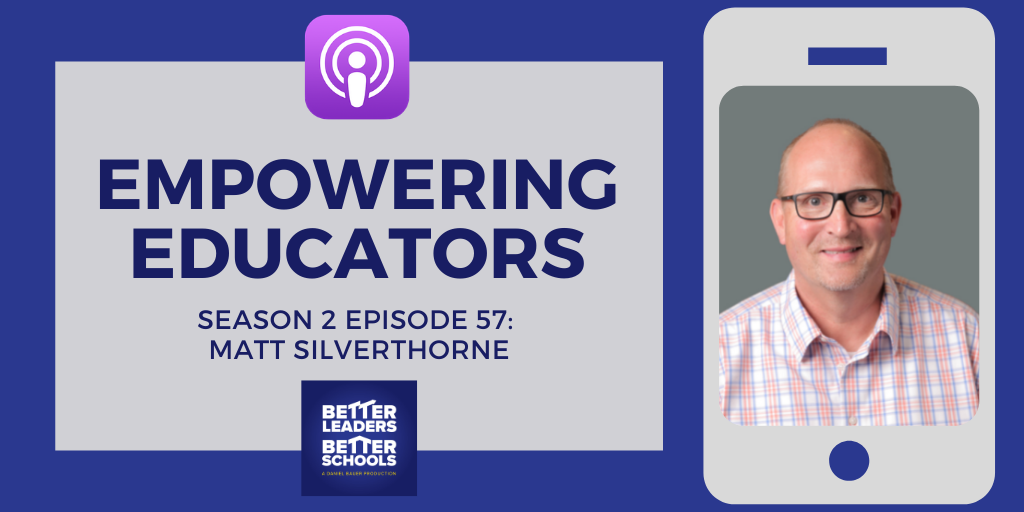 "We believe real change happens when we transform the classroom into a deeply experiential environment and we power those experiences with the undeniable power of markets. It means deemphasizing, tests, grades, and material. It doesn't mean deemphasizing their importance. It means deemphasizing those as the outcome in the classroom. Not getting the student to focus on the test, the material, but to focus on their own transformation, their own learning, their own transformation in terms of knowledge and skills. It means shining the spotlight on each individual student,  helping each individual student discover, develop and apply their unique gifts."
– Matt Silverthorne
Matt Silverthorne's Resources & Contact Info:
Looking for more?
SHOW SPONSORS:
HARVARD GRADUATE SCHOOL OF EDUCATION
Transform how you lead to become a resilient and empowered change agent with Harvard's online Certificate in School Management and Leadership. Grow your professional network with a global cohort of fellow school leaders as you collaborate in case studies bridging the fields of education and business. Apply today at http://hgse.me/leader.
School leaders know that productive student talk drives student learning, but the average teacher talks 75% of class time! TeachFX is changing that with a "Fitbit for teachers" that automatically measures student engagement and gives teachers feedback about what they could do differently. 
Learn more about the TeachFX app and get a special 20% discount for your school or district by visiting teachfx.com/blbs.
Organized Binder is the missing piece in many classrooms. Many teachers are great with the main content of the lesson. Organized Binder helps with powerful introductions, savvy transitions, and memorable lesson closings. Your students will grow their executive functioning skills (and as a bonus), your teachers will become more organized too. Help your students and staff level up with Organized Binder.
Copyright © 2021 Twelve Practices LLC
(Visited 240 times, 1 visits today)