Hilary L. Link, Ph.D., is the first female President of Allegheny College — one of the nation's oldest and most innovative colleges where multidisciplinary learning breaks the conventional mold.  She is a recognized leader, scholar of Italian Language and Literature, and globalist. In more than 20 years of experience across a broad range of institutions, she's provided students with a cross-disciplinary path to think critically and communicate creatively.
[fusebox_track_player url="https://traffic.libsyn.com/secure/better/The_value_of_outside_perspectives_and_an_interdisciplinary_approach_to_education.mp3″ artist="Dr. Hilary Link Show" title="The value of outside perspectives and an interdisciplinary approach to education" social_twitter="true" social_facebook="true" social_linkedin="true" social_pinterest="true" social_email="true" ]
[fusebox_transcript]
Show Highlights
Value of outside perspectives that shows up in your work

Allegheny's multi-disciplinary approach forces you to learn into different lenses to be more than one thing

How a leader keeps the institution moving forward without getting caught up in the tyranny of the urgent

Navigating challenges female leaders and mothers faces 

Balance strength with accessibility for personal engagement

Drink beer for breakfast to evolve like a 16th century scientist for proper perspective 

Take a 2 hour lunch to see the value in human connection

Use a Ruckus Making year of disruptions to own your own agency of change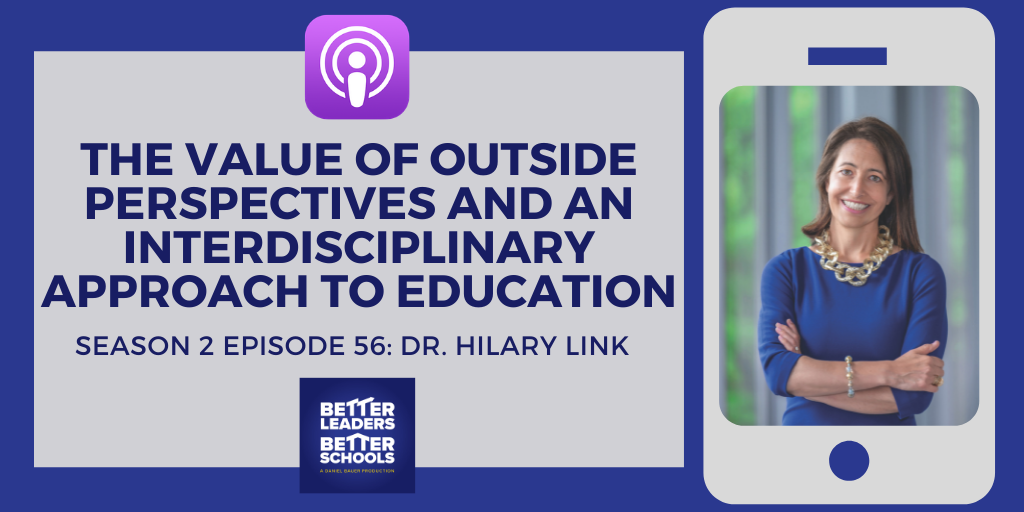 "One of the interesting things is that people are still trying to sort out as with me as a woman, where the line is between being a strong, determined, authoritative decision maker, but also someone who arrives at those decisions in a very non authoritative way. I like to describe my decision-making process as really iterative and collaborative, but the reality is once I arrive at a decision, I don't change it as long as I know how I got there, why I got there, and I can explain the 'why' behind it."
– Dr Hilary Link

"I believe firmly that the advantage I have had of living outside my country, my cultural context has taught me that there are multiple ways to see the world. Multiple ways to approach everything from how you express yourself, how you say things, how work is organized, how education is organized, so that carries through and drives everything I do. Whether I'm doing that from Boston, where I grew up, or New York City or Rome, or now Meadville, what it's taught me is that you can always take a step to another side and see something from a different angle, and you can often see it differently once you've moved yourself."
– Dr Hilary Link
Hillary Link's Resources & Contact Info:
Looking for more?
SHOW SPONSORS:
HARVARD GRADUATE SCHOOL OF EDUCATION
Transform how you lead to become a resilient and empowered change agent with Harvard's online Certificate in School Management and Leadership. Grow your professional network with a global cohort of fellow school leaders as you collaborate in case studies bridging the fields of education and business. Apply today at http://hgse.me/leader.
School leaders know that productive student talk drives student learning, but the average teacher talks 75% of class time! TeachFX is changing that with a "Fitbit for teachers" that automatically measures student engagement and gives teachers feedback about what they could do differently. 
Learn more about the TeachFX app and get a special 20% discount for your school or district by visiting teachfx.com/blbs.
Organized Binder is the missing piece in many classrooms. Many teachers are great with the main content of the lesson. Organized Binder helps with powerful introductions, savvy transitions, and memorable lesson closings. Your students will grow their executive functioning skills (and as a bonus), your teachers will become more organized too. Help your students and staff level up with Organized Binder.
Copyright © 2021 Twelve Practices LLC
(Visited 215 times, 1 visits today)