Curtis Zimmerman has worked two decades as a keynote speaker and consultant, he's had the honor of developing deep relationships with companies including Kroger, Proctor and Gamble, McDonald's, Coca Cola, Duke Energy, Bacardi and Universal Orlando Resorts—along with The United States Air Force and hundreds of colleges and universities nationwide. He also loves working with non-profit organizations and teachers and faculty to give back to the people who have had the biggest impact on his life.
If you're tired of boring virtual conversations and you're ready to get your people excited and invigorated, give him a call. Currently, he is taking all of his experience and putting it together to bring something that nobody else is doing through a hybrid virtual keynote that he's been sharing with corporations, universities, and school districts. Think TED meets Zoom Meetings! Let's make your next virtual meeting memorable.
Show Highlights
"Brag on it" and more useful tools for leadership

Take 1-dimensional Zoom and turn it into a 3-dimensional experience

H

o

w to weave Zany and Fun into opportunities while we lead 

Resume vs Real-a-me

Join the Virtual School Assembly

Find and feed the passion of your learning community

Fail successfully

Figure out how to make a ruckus in your style

Doing the activity is different than explaining the activity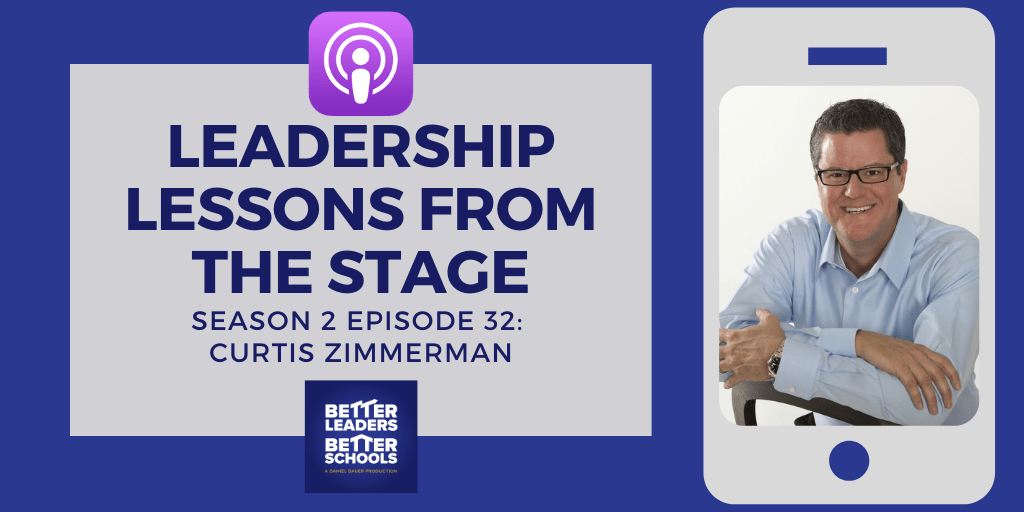 "I may not be the best dancer in the world, but it doesn't matter. I'm enjoying myself. My passion is breathing into my dancing and that's what I want to see. Not your technique, your passion, because passion supersedes natural ability.  I want my kids to be passionate. I want my staff to be passionate. I can teach you anything. But the passion that you bring is what really drives the momentum into whatever learning you have…I encourage everyone that's listening to think about how am I going to create a ruckus during my next interaction in my way, in my style."
– Curtis Zimmerman
"Failing is an event, not a person. The only way you're going to learn to juggle is if you're willing to drop the ball"
– Curtis Zimmerman
Curtis Zimmerman's Resources & Contact Info:
Looking for more?
SHOW SPONSORS:
Organized Binder is an evidence-based RTI2 Tier 1 universal level solution

Focuses on improving executive functioning and noncognitive skills

Is in direct alignment with the Universal Design for Learning (UDL) framework

Is an integral component for ensuring Least Restrictive Environments (LRE)
You can learn more and improve your student's success at https://organizedbinder.com/
SMART Technologies is the proud sponsor of Better Leaders Better Schools and has two amazing offer for Ruckus Makers.
The SMART Learning Suite Online allows teachers to create, store, and deliver lessons from anywhere – no SMART Board required – and your students can access and engage with your content from any web browser on any device. And it connects with tools you already use like Google Classroom and Microsoft Teams.
Learn more at http://www.smarttech.com/learningsuite
The research-backed EdTeach Assessment Tool will helps Ruckus Makers discover their strengths and best area of focus across 5 different modules, including leadership and remote learning.  The tool inspires collaboration with your colleagues, and provides massive value whether you complete one or all five of the modules. 
You'll get a personalized report that shows where you stack up against other leaders, and maps some areas of focus that will have the greatest impact for you. 
Take the assessment at http://www.smarttech.com/profile
Copyright © 2020 Twelve Practices LLC
(Visited 177 times, 1 visits today)