Dr. Vernita Glenn-White is the CEO of Glenn-White Global Solutions and Founder of Empowered Educators Academy © , a company that empowers educators, leaders, and trainers to reach their next level by using their voice and influence to create their own platforms and pathways! Dr. Vernita is a former K-12 mathematics educator, Academic Instructional Coach, and served as a District Specialist for the Office of School Transformation. Dr. Vernita has been an advisor and strategist for leaders from Principals to Superintendents to Universities. Dr. Vernita has used her skills to transition into higher education as a college professor, a national speaker, published author and world traveler. Dr. Vernita now uses her K-20 experience of combining personal empowerment with professional development to shift the perspective of what it means to educate for transformation and impact the training and development industry at a higher level!
Show Highlights
Form boundaries and saying "no" 

The dangers in making assumptions

Unpacking everybody's biases to grow emotional intelligence

Three dynamics of Ed leadership (Educational Leadership)

What a leader needs to do outside of being the manager

Leadership content knowledge

Dig into culturally responsive curriculums, leadership and next steps 

The blur the lines between social justice and multicultural education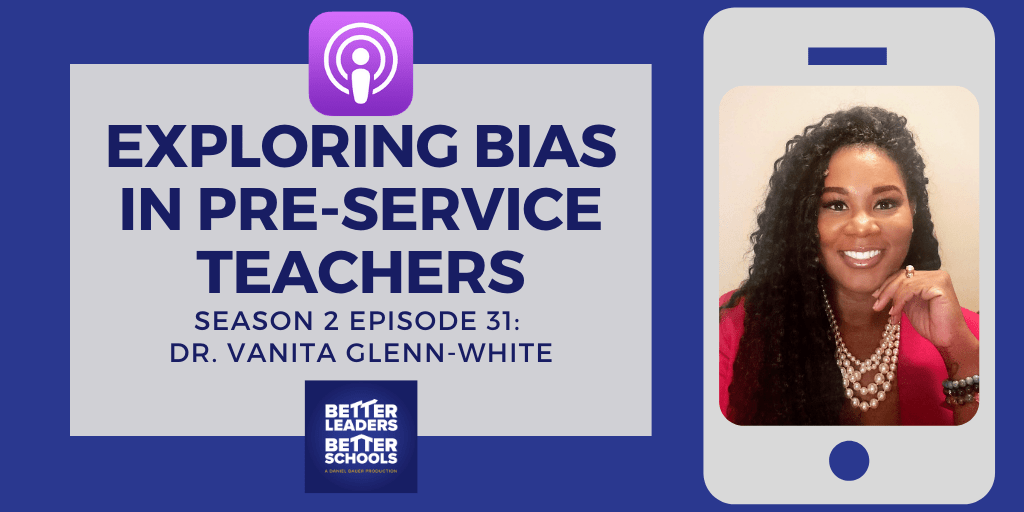 "The first thing I say before you can lead your staff, you need to sit down and identify any bias or your cultural phrase because we all have them. I don't know where we got this from that it is bad to have a bias. We all have them. It's just, what are you doing with it when it comes up, that's where the problem starts." 
– Dr. Vanita Glenn-White
Dr. Vernita Glenn-White  Resources & Contact Info:
Looking for more?
SHOW SPONSORS:
Organized Binder is an evidence-based RTI2 Tier 1 universal level solution

Focuses on improving executive functioning and noncognitive skills

Is in direct alignment with the Universal Design for Learning (UDL) framework

Is an integral component for ensuring Least Restrictive Environments (LRE)
You can learn more and improve your student's success at https://organizedbinder.com/
SMART Technologies is the proud sponsor of Better Leaders Better Schools and has two amazing offer for Ruckus Makers.
The SMART Learning Suite Online allows teachers to create, store, and deliver lessons from anywhere – no SMART Board required – and your students can access and engage with your content from any web browser on any device. And it connects with tools you already use like Google Classroom and Microsoft Teams.
Learn more at http://www.smarttech.com/learningsuite
The research-backed EdTeach Assessment Tool will helps Ruckus Makers discover their strengths and best area of focus across 5 different modules, including leadership and remote learning.  The tool inspires collaboration with your colleagues, and provides massive value whether you complete one or all five of the modules. 
You'll get a personalized report that shows where you stack up against other leaders, and maps some areas of focus that will have the greatest impact for you. 
Take the assessment at http://www.smarttech.com/profile
Copyright © 2020 Twelve Practices LLC
(Visited 208 times, 1 visits today)