David Price, OBE, is a global thought leader, learning futurist and author, specialising in how organisations learn, innovate and make themselves fit for the future.
He is a highly sought-after public speaker, entertaining and educating audiences around the world, in business, education and the public sector. His most recent book, OPEN: How We'll Work, Live And Learn In The Future has been an Amazon best-seller since its publication and has recently been translated into Russian. 
David is also a highly experienced trainer, having spent 20 years running workshops and masterclasses in people development, organisational learning, innovation strategies, as well as a host of training events for schools, colleges and universities.
In 2009, he was awarded the OBE for services to education, by Her Majesty The Queen.
He consults and advises corporations, governments and education leaders on preparing for future shifts in work, leisure and the digitally connected world. He is passionate about helping people fulfill their true potential, most notably by tackling the global epidemic of disengagement – in the workplace, and in formal education.
As a former professional musician, and a native of Jarrow in the North-East of England, David is used to travelling to find work, spending two-thirds of the year on the road. When he isn't moving, he's to be found in Leeds, in the UK.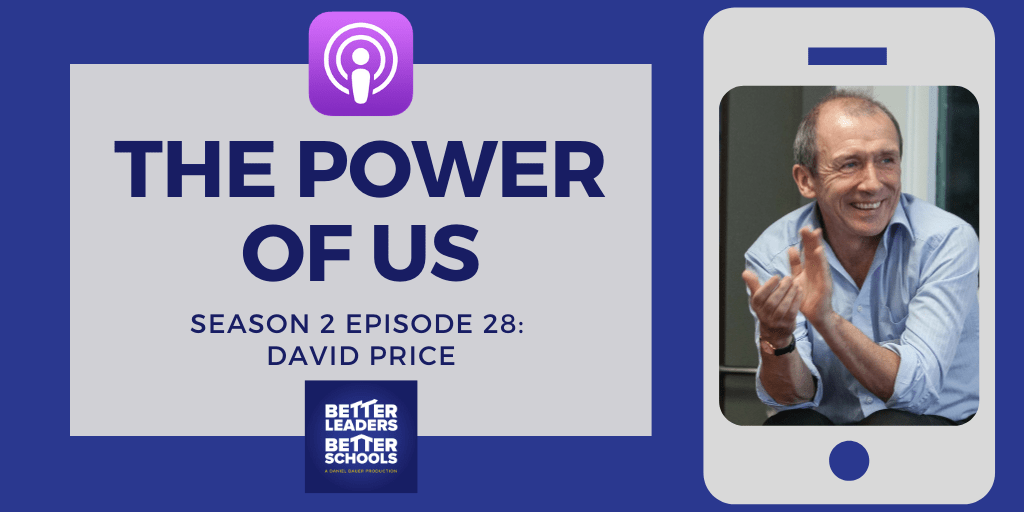 Show Highlights
"Playing without the music" can transform learning opportunities and unleash the gifts of your students

Communities are outperforming bureaucracies:Foster innovation because innovation comes from the users and 

Don't inadvertently snuff out the inherent creativity because of poor leadership. Be brave enough to create a culture about autonomy and agency

Rethink learning so it develops a pedagogy of agency 

Automatic competition impedes open collaboration and innovation in a community
"I think with COVID, it's really heightened the need, now that people have to be creative, to make things, whether that's sourdough bread or craft beer, there is something in us, which is now coming to the fore. The really interesting part of it now, partly through necessity because sadly, a lot of people in the UK are losing their jobs and they're thinking, well, what should I do? … we need to prepare our young people as much to be kind of entrepreneurs."
"One is how do we create an internal culture for educators so that they feel that they can be creative.Part two is how do we create the right kind of culture and environment for our students so that they feel that it isn't about getting the right answer, but it's about being, being creative and making and producing things." 
David Price's Resources & Contact Info:
Looking for more?
SHOW SPONSORS:
Organized Binder is an evidence-based RTI2 Tier 1 universal level solution

Focuses on improving executive functioning and noncognitive skills

Is in direct alignment with the Universal Design for Learning (UDL) framework

Is an integral component for ensuring Least Restrictive Environments (LRE)
You can learn more and improve your student's success at https://organizedbinder.com/
SMART Technologies is the proud sponsor of Better Leaders Better Schools and has two amazing offer for Ruckus Makers.
The SMART Learning Suite Online allows teachers to create, store, and deliver lessons from anywhere – no SMART Board required – and your students can access and engage with your content from any web browser on any device. And it connects with tools you already use like Google Classroom and Microsoft Teams.
Learn more at http://www.smarttech.com/learningsuite
The research-backed EdTeach Assessment Tool will helps Ruckus Makers discover their strengths and best area of focus across 5 different modules, including leadership and remote learning.  The tool inspires collaboration with your colleagues, and provides massive value whether you complete one or all five of the modules. 
You'll get a personalized report that shows where you stack up against other leaders, and maps some areas of focus that will have the greatest impact for you. 
Take the assessment at http://www.smarttech.com/profile
Copyright © 2020 Twelve Practices LLC
(Visited 208 times, 1 visits today)