Kevin Schaefer is currently the Director of Program Support for the Supporting Inclusive Practices (SIP) project at the El Dorado County/Charter SELPAs. In this role, Mr. Schaefer works diligently to improve educational outcomes for students with disabilities by providing high-quality leadership and support to the California Department of Education and Districts throughout the state that focuses on creating enabling least restrictive environments that honor the diversity of learners across general and special education settings.
[fusebox_track_player url="https://traffic.libsyn.com/secure/better/Radical_self-inquiry_and_creating_LGTBQ_safe_environments.mp3″ artist="Kevin Schaefer" title="Radical self-inquiry and creating LGTBQ safe environments" social_twitter="true" social_facebook="true" social_linkedin="true" social_pinterest="true" social_email="true" ]
[fusebox_transcript]
Show Highlights
Create equitable outcomes by dismantling the educational instructional toolbox

Stop the cycle of failure for students with IEPs and 504S

Honoring the variability of learners in classrooms takes major self reflection and hard core PD

The epiphany of Time to Thrive conference

How we falsely blame students for not progressing as he or she should 

PD to address the adult response to components of the systems  that create unsafe learning environment

Practical steps to actually build connections with LGTBQ students and staff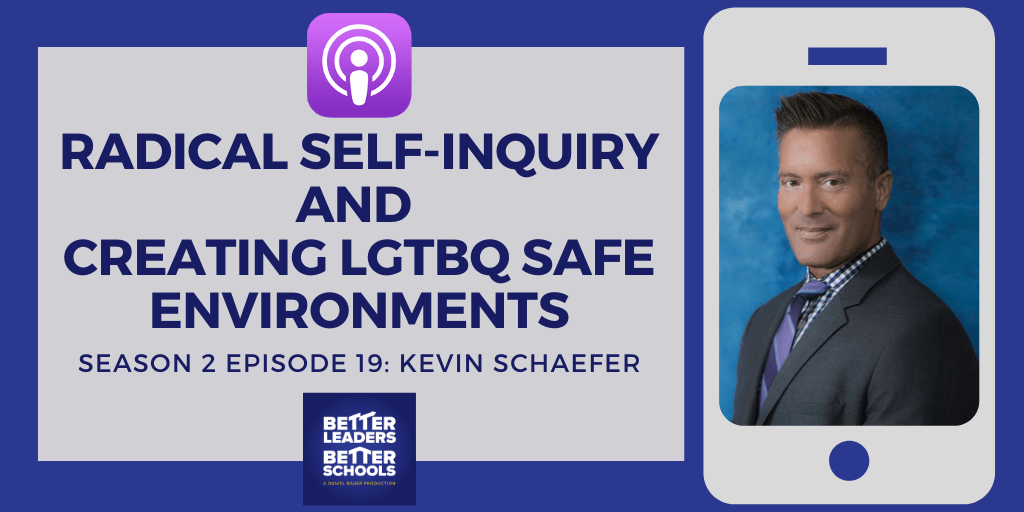 "We do a lot of work with universal design for learning and the idea is that we don't look at students as disabled. We look at the environment, we look at the curriculum as disabled, and then we mitigate potential barriers in the environment and in the curriculum to allow all students to access the instruction."
– Ken Schafer
Kevin Schafer's Resources & Contact Info:
Looking for more?
SHOW SPONSORS:
Organized Binder is an evidence-based RTI2 Tier 1 universal level solution

Focuses on improving executive functioning and noncognitive skills

Is in direct alignment with the Universal Design for Learning (UDL) framework

Is an integral component for ensuring Least Restrictive Environments (LRE)
You can learn more and improve your student's success at https://organizedbinder.com/
School leaders know that productive student talk drives student learning, but the average teacher talks 75% of class time! TeachFX is changing that with a "Fitbit for teachers" that automatically measures student engagement and gives teachers feedback about what they could do differently. 
Learn more about the TeachFX app and get a special 20% discount for your school or district by visiting teachfx.com/blbs.
Copyright © 2020 Twelve Practices LLC
(Visited 220 times, 1 visits today)