Manuel Colon is the Chief Academic Officer in the Anaheim Union HIgh School District.  He has been instrumental in the implementation of the Local Control and Accountability Plan (LCAP), which has been highlighted as a model in California. In addition, his work with building partnerships has created one of the most comprehensive promise initiatives in the state.  Moreover, Mr. Colon has presented at local, state, and national conferences.  He received his bachelor's degree from U.C.Santa Cruz in Language and Culture, a master's degree in Education from Stanford University, and a master's degree Administration from UCLA.
[fusebox_track_player url="https://traffic.libsyn.com/secure/better/Crushing_low_expectations_and_helping_others_do_the_same.mp3″ artist="Manuel Colon" title="Crushing low expectations and Helping others do the same" social_twitter="true" social_facebook="true" social_linkedin="true" social_pinterest="true" social_email="true" ]
[fusebox_transcript]
Mr. Colon has been in education twenty-eight years as a teacher, program specialist, assistant principal, junior high school principal, high school principal and Assistant Superintendent. Mr. colon has received multiple individual awards including the Apple of Gold Award in Excellence in Teaching from the HIspanic Education Endowment Fund, California State Administrator of the Year for Valuing Diversity from the Association of California School Administrators (ACSA), Campbell UHSC Teacher of the Year, and the LaBoskey Award in Teacher Education from Stanford University. Mr. Colon has also published the following:L Nichols, Patricia. C and Colon, Manuel 2000. "Spanish literacy and the academic success of Latino high school students: Code Switching as a classroom resource. " Foreign Language Annals 33: 498-511.  Garcia, Eugene and Colon, Manuel.  1995. Interactive journals in bilingual classrooms: An analysis of language transition. Discourse Process 19, 39-56.  Poem published in teaching tools video for Spanish textbook. !Dime! Pasaporte al mundo 21. D.C. Health, 1994.  Finally, Mr Colon has been married for twenty-six years and has a son and a daughter.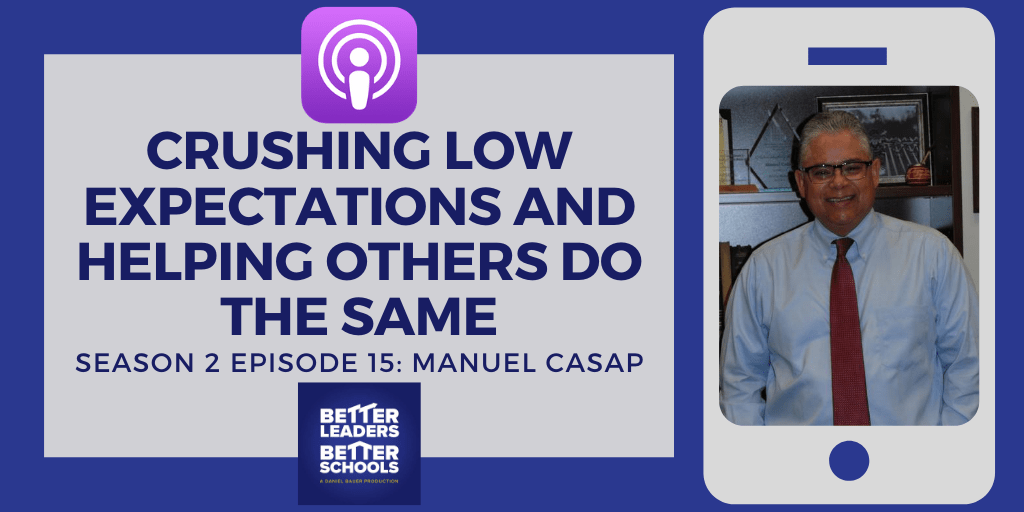 Show Highlights
Change the mindset of those in education to ensure what we say is in the best interest of children

A simple question has the ability to change the trajectory of lives 

You fail the future with bias behavior that corrupts your best intentions  

Keep equity at the forefront of all decision

How to successfully build the capacity of your staff without a budget

Manuel shares how Teach Fx has been a transformative tool of learning for his teachers 
"Shift the culture of the campus, everything starts to fall into place. Achievement falls into place, discipline falls into place. All of these other pieces fall into place. You build a really strong system of shared systemness with your staff."
–Manuel Colon
Manuel Colon's Contact Info:
Looking for more?
SHOW SPONSORS:
Organized Binder is an evidence-based RTI2 Tier 1 universal level solution

Focuses on improving executive functioning and noncognitive skills

Is in direct alignment with the Universal Design for Learning (UDL) framework

Is an integral component for ensuring Least Restrictive Environments (LRE)
You can learn more and improve your student's success at https://organizedbinder.com/
School leaders know that productive student talk drives student learning, but the average teacher talks 75% of class time! TeachFX is changing that with a "Fitbit for teachers" that automatically measures student engagement and gives teachers feedback about what they could do differently. 
Learn more about the TeachFX app and get a special 20% discount for your school or district by visiting teachfx.com/blbs.
Copyright © 2020 Twelve Practices LLC
(Visited 245 times, 1 visits today)