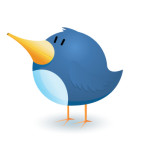 Twitter for Educators
Today I am honored to feature a guest post on twitter for educators from someone I deeply admire, Dr. Ryan Jackson, aka The Underdog Advocate.  He will be discussing the power of Twitter for educators.
Ryan was my 3rd interview on the Better Leaders Better Schools podcast.  I've gotten better as a podcaster (yikes — it's hard to listen to my early episodes!), but I think you will find the content worth it despite my novice attempts at editing/producing a podcast.
Listen to Ryan's interview here.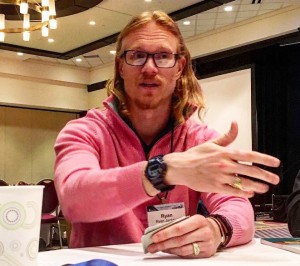 Ryan is an innovative school leader and you can read his blog here.
After connecting with Ryan via the podcast, he introduced me to the most dynamic professional learning network on Twitter called #leadupchat.
This twitter chat occurs every Saturday at 8:30am CST.
Download Your Terrific Twitter Tutorial
I am indebted to Ryan for introducing me to this powerful PLN.
#leadupchat has been so impactful in my own professional growth I asked Ryan to write a guest post on the power of twitter for educators.
Buckle your seatbelt: Epic blog post on Twitter for Educators ahead!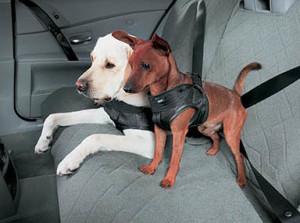 This blog post is jam-packed with value.
Part I is Dr. Ryan Jackson's perspective on Twitter for educators and hashtags for education.
In Part II, I created a video that introduces twitter chats to a novice.  I walk through how to participate in a Twitter chat and go in depth on how to use Twitter via the web, on the iPhone with the native Twitter app, and on the iPhone with my favorite Twitter app — Tweetbot.  Click here to go straight to the video.
Download Your Terrific Twitter Tutorial
Part III is a cheat sheet.  Here I summarize what I explained in the video in an easy-peasy list.
Part I — Hashtags for Education by Dr. Ryan Jackson.
Leaders, have we discovered the PD panacea?
New age education leaders across the globe share a common thread.
These leaders have traded in their self-help leadership books for a 21st century upgrade: The Twitter chat. Like many, I've embraced the exponential power of connecting with other forward-thinking Edu All-stars using a platform that maximizes accessibility while enhancing connectivity.
Enter >>> Twitter for Educators
The power of the # (hashtag) sign
Hashtags are now a part of everyone's lexicon and they're the official symbol of an education collective.
From #EdChat to #satchat, #tlap to #TxEduChat, every single day of the week there's an opportunity to connect and build with education compatriots and grow your professional learning network.
Looking to leverage consortium brain capital? Just follow the hashtags for educators …
My Twitter tribe of choice is #leadupchat, a band of schoolhouse trailblazers dedicated to the advancement of the educational paradigm through unabashed idea sharing.
Grow your #PLN with the power of a #hashtag @RyanBJackson1
Click To Tweet
Download Your Terrific Twitter Tutorial
Every Saturday morning at 8:30am CST we come together to push our thinking, celebrate successes and sharpen skillsets. Yet this collection of timeline profiles means more to me than the mere ideas we share. Indeed, iron sharpens iron and group capital expedites the learning process but in a profession torn apart by conflicting ideologies, devalued by an unrelenting standardized testing doctrine, and seemingly on the perpetual precipice of upheaval, it's my #leadupchat tribe that calibrates my goals, reaffirms my optimism, and justifies my passion.
Cohorts like #leadupchat remind us that we're not alone in this ever-changing education spin cycle, that even through the midst of the most violent tempest, there exists strong pockets of thinkers, philosophers, and leaders dedicated to protecting the world's greatest resource – our youth.
Nanodegrees
There's been a buzz lately about the future demise of the traditional college degree, understandably usurped by a more practical, hands-on approach to learning and achieving.
For educators, the Twitter chat stands as the closest symbol of bucking the archaic post-secondary learning process, which currently stands as a necessity solely for the licensure it ensures, as new teachers consistently find themselves under-trained, ill-prepared, and unequipped the plethora of problems and challenges life in today's classroom presents.
My advice is simple: immediately plug-in to the best classroom the Internet has to offer. Every scenario, every theory, every failed attempt gets highlighted so that through our experiences and synthesized efforts we learn and grow beyond traditional means.
#leadupchat alone stands as an atypical all-star line-up of superintendents, district coordinators, principals, guidance counselors, and most importantly, teachers. This smorgasbord of eclectic knowledge has propelled my insight and understanding to unparalleled heights so much so I encourage my staff to partake as often as they can.
And, this professional learning network is FREE.
At the risk of sounding rhetorically coy, why wouldn't you want to engage in the most cutting-edge professional development that costs you absolutely nothing besides the time you invest in bettering yourself and those you connect with?
Think you have nothing to add to the conversation?
Cool. Hang around and lurk for a bit – you'll quickly see the conversations and topics shared become so engaging and empowering you'll feel as if an inescapable vortex is pulling you in, transfixed on a higher plane of PD, where "sit and get" monotony is traded in for live, instant feedback.
So pick a chat, any chat, but do yourself a favor and take advantage of education's professional development panacea.
And, if you're free on Saturday mornings, swing by #leadupchat and look for @RyanBJackson1 – tell 'em the #UnderdogsAdvocate sent ya!
Part II — A Video Guide to Twitter for Educators
Click the button below to get instant access to my in-depth video on how to participate in a Twitter chat.
Download Your Terrific Twitter Tutorial
More Twitter for Educators Resources: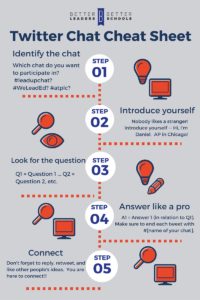 Best education hashtags (in my opinion).  If one isn't listed that only means I haven't tried it out.
#leadupchat
#atplc
#iledchat
#WeLeadEd
#satchat
#edchat
Twitter for Educators chats and calendar
Below is an awesome resource that has all education related Twitter chats in one place.  Wow!  I subscribed to the calendar via Education Chats — Thanks! Did you enjoy this post? If you enjoyed the post "Twitter for Educators: The Ultimate Guide to Twitterchats," then I would be honored if you commented and shared on social media.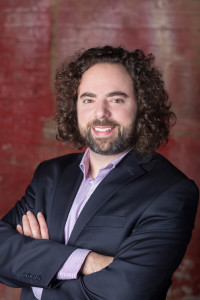 Website   Skype: betterleadersbetterschools   Twitter / Facebook / Google+ / Linkedin  / Snapchat Email:daniel@betterleadersbetterschools.com
I help school leaders Create a Winning Culture, Focus on the Essential, and Lead with Courage and Integrity.
P.S. I wrote a short eBook highlighting what I learned from this year's WCA Global Leadership Summit.
"Twitter bird logo icon illustration" by Matt Hamm licensed via CC2.0
"dog-seatbelt.jpg" by David Poe licensed via CC2.0