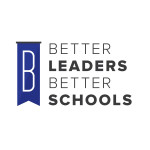 I'm sure you are just like me an LOVE lists ... so here are my Top 10 Posts from 2017.
Links and short descriptions are below. If you prefer video describing the posts ... I have that too
This is an epic post and I'm sure it will always rank #1. Where else can you get 200 leadership tips?
In this awesome post I crowdsourced the best ideas around staff appreciation. Check it out to read what 12 experts have to say about the best ways to recognize employees.
There is a download available for additional appreciation ideas as well.
The book, Essentialism,​​​​ has been a foundational book in my leadership thinking and in the blog post I share my key take-aways.
Should we block Snapchat in school? I don't think so. Read my in depth coverage of the app.
In this post I share my 22 Best Books for School Leaders. Readers can download my Top 10 Audiobooks suggestions as well.
I learned from James Altucher to generate ideas everyday despite. 10 ideas x 365 days = 3,650 ideas. I've never come up with that many ideas. The key is to strengthen our idea muscle and even if most of the ideas suck ... some are bound to be BIG IMPACT.
Not only did I identify what schools need to stop doing I also offered solutions. Imagine that
I had fun writing this list and hope you enjoy it. What would you add?
Leaders are readers. Here is a (mostly) complete list of every book ever mentioned on the podcast. I've read most of them. How about you?
School leaders looking to transform their leadership practice and accelerate their leadership development join my mastermind. Here are my ideas on the "rules."
I didn't realize this post was so popular until I looked at the data! I wrote this a while ago, but people love quotes and need encouragement. I hope these quotes inspire you as they do me!
This is technically post #11. However, I wrote it at the end of the year and it's one of the most important posts I created in 2017. Readers can also download my ideal week template which is one of the most popular templates I use with clients.