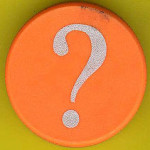 MY APPROACH TO THE PODCAST
We may or may not get to all the questions below. They are a framework for the episode, but I am more interested in having a great conversation and asking follow up questions based on our discussion. I enjoy going "off-script" and seeing how our conversation evolves. That way the show is produced organically and the listeners experience a more organic (and valuable) show.
I you don't work in a school or district ... take a breath ... I'm more interested in learning your leadership insights and lessons learned from failures.
When telling stories remember to be as specific as possible. My listeners also appreciate practical examples they can take action on.
I'm also very interested in adding the most value to every show through a PODCAST UPGRADE.
Here are some examples of what we could offer.
10 Ways to Be a More Relentless Leader
5 Quotes That Help Keep a Positive Perspective
7 Secrets of Highly Effective Principals
If you have recently written a book or have a course that is helpful to leaders, we could offer some tips or quotes from the book or course. Remember ... practical things leaders can take action on that would instantly improve their leadership game.
I want to be know as the most interesting and most helpful podcast for school leaders. Through collaborating and creating a PODCAST UPGRADE you can help me achieve that goal as well as build your personal brand.
PODCAST QUESTIONS
PODCAST OPENING (FIRST 1/4 OF SHOW)
Read Bio
POSSIBLE QUESTIONS
What inspired you to pursue a career in education?
What are 3 skills school leaders must have to be successful?
How would you describe your leadership style?
How do you add the most value to your organization?
Do you have any type of routines or rituals that help you have a impactful day?
Do you unplug from work? If so, how? If you don't unplug, why not?
How do you organize your time and decide on priorities at work? Do you have a routine or system that works for you?
PODCAST MID (1/2 OF SHOW)
Describe your perfect day at school.
This Derek Sivers' quote is one of my favorites: "What is ordinary to you is extraordinary to me."What is your super-power?
What are you particularly proud of your school for accomplishing or attempting in the last year?
What has been your worst single leadership mistake? What did you learn from this experience?
IF GUEST HAS A PODCAST, BOOK, ETC. Tell me the story of … 
Tony Robbins is famous for saying: "Quality questions create a quality life. Successful people ask better questions, and as a result, they get better answers." What is one question you should have asked more frequently as a novice leader? 

[IF GUEST STRUGGLES] … "Why can't we" questions are powerful. What "Why can't we" question should we be asking in schools. For example, "Why can't we have flexible schedules that meet individual student needs?" or "Why can't we get rid of suspension forever?"What is one class we should add to our schools that isn't currently taught (that you know of).

What is the worst leadership advice you've been given or have heard being given?
What idea or word or practice should we retire in education?
Concerning [LEADERSHIP OR EDUCATION], What have you changed your mind about in the last few years?
PODCAST CLOSING (LAST 1/4)
[Outside of school] what do you enjoy doing just for yourself? 
If you could be instantly great at anything in the world, what would it be? 
What is ONE book you read in the past handful of years that really impacted your leadership, productivity, or quality of life? Why should the BETTER LEADERS read it?
What message would you put on all school marquees across the globe if you could do so for just a day?
You're building a school from the ground up. You're not limited by any resources. Your only limitation is your imagination. How would you build your dream school and what would be your top 3 priorities?
_____, thank you so much for being a part of the BLBS podcast.  Do you have any parting words of advice and what is the best way to get a hold of you?
Better Leaders thank you for investing in yourself today by listening to this podcast … "Remember that life is 10% of what happens to you and 90% of how you react to it" Go out there today and Be a Better Leader.
Today's podcast was brought to you by Danny & _________.  Head over to betterleadersbetterschools.com and type __________ in the search bar and the show notes page will pop up where you'll get the highlights of today's episode, links to all the resources, and the best way to connect.  
________ thank you for sharing your leadership insights and helping the Better Leaders BE BETTER
Processes = Success
In 2016, the Mastermind read The Checklist Manifesto. It inspired many of the members to formalize their processes through a checklist.
If it would benefit you, feel free to download my process for producing the podcast. I include a video explaining how to create a process as well as the actual checklist I use so I produce high quality episodes consistently. You can apply this system to any process you need to design in your organization.
IN SUMMARY …
Great conversation = great show. Relax and have fun.
Can we collaborate and create a PODCAST UPGRADE? This will make your episode 10x more valuable.
After reviewing the questions … is there a question you wish I would ask you (or other guests)? Send it to me daniel@betterleadersbetterschools.com
Download the resource on this page if you'd like a video talking about how to create processes and the actual checklist I use to produce every show.