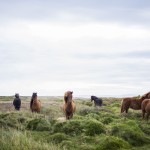 Why you need to join an online mastermind group
Do you ever feel isolated? Being a principal and school leader can be one of the loneliest jobs that exists, but you don't have to lead alone. Here at Better Leaders Better Schools we have the perfect solution for isolated leaders interested in developing their leadership capacity: an online mastermind group.
Even if you are not isolated, maybe you feel stuck?
Are there others invested in your leadership growth?
Do you have a community of leaders to turn toward when you want to be pushed in your thinking?
If you answered "No" to any of these questions, then I think an online mastermind group is exactly what you're looking for.
A major reason I created Better Leaders Better Schools is because of my pain. I was sick of not being able to discuss leadership in an authentic, vulnerable, and deep way. I wanted to develop my leadership skills and learn from others, yet people weren't engaging locally. I guess everyone is just too busy?
So I created this blog and my school leader podcast.
Now I'm taking it one step further. I am forming masterminds for school leaders. This is the best leadership development plan template that I have come across.
How do I know? Personal experience in masterminds.
The only leadership development plan template you'll ever need …
And the only leadership development activities you'll ever need too!
Mastermind groups are not a form to fill out or a once-in-a-blue-moon conference or consultancy visit. Masterminds are an ongoing investment into relationships and personal development.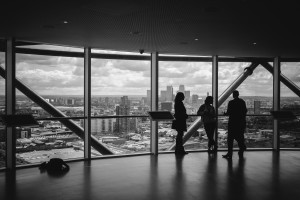 Why is is so hard to connect as a school leader?
I think there are a number of reasons.
First, it's tough to share.
Even though I'm a proponent of authenticity and vulnerability, that doesn't mean you share every detail with your staff. It's unwise to share every detail with your staff because it can lead to fear and gossip spreading throughout the organization. Bob Siegel, my guest on Episode 002 of the Better Leaders Better Schools podcast, taught me this. The #1 thing he would tell himself as a novice principal is to be careful who you confide in at school.
What school leaders need is a personal board of directors, a group of confidants doing similar work. A group of people that get it and can help each other out.
I want more info on a mastermind
An online mastermind group is the perfect solution to this.
Why?
The old adage, "Two minds are better than one" is correct for a reason.
Imagine getting together with 4-10 other exceptional leaders.
Now consider what kind of ideas and solutions would be generated from such a group when discussing your challenges, frustrations, and barriers.
I am forming masterminds that will be made up of high level school leaders. In these groups members will have the freedom to share what is working well at their school and what is broken, but we won't stop there with sharing …
By forming a mastermind group with similar interests and goals we can work as a collective to problem solve and bust through barriers that may exist.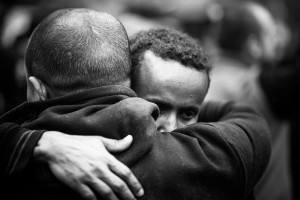 I am personally in a mastermind with Aaron Walker.
What are the benefits?
I've become a better husband and friend. I've learned more how to listen, the importance of giving, and I've been challenged by the group to do small acts of kindness regularly for my wife. I'm a better man because of it!
For example, the guys in the online mastermind group decided to "Focus on Your Wife Friday." #FYWF
I grew up a prince. Well not a real prince, but my parents were divorced, and I quickly became the man of the household.
For better or worse I became accustomed to doing very little around the house. I really didn't clean or pick up. I never did laundry, cooked, or washed dishes. Really my only responsibilities were cutting the grass (seasonal), cleaning the gutters (once or twice a year), and taking out the trash (multiple times a week).
This was a complete disservice to me because I grew into an adult thinking that cleaning and chores were someone else's responsibility!
Being married quickly shined a light on my deficiencies in sharing the work that needed to be done around the house as a partner. It's been a long journey!
Back to "Focus on Your Wife Friday" … so I decided to clean the bathroom without being asked (a chore I've done only a handful of times).
I woke up much earlier than my wife (as I typically do) and cleaned the entire bathroom before she woke up.
The result … as she walked to the bathroom wiping the sleep from her eyes, she saw the clean bathroom and exclaimed, "You did this?!?" and proceeded to pretend to pass out.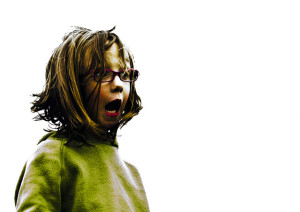 Point taken.
It was a funny moment to share as a couple, but this selfless act is completely a result of working in an online mastermind group.
"Wait a minute! I though your masterminds were about leadership?"
They are … all leadership begins with self-leadership. You can look all around the world for leadership development activities or a leadership development plan template, but really we just need to start with ourselves at home. By becoming a better husband, I've become a better husband. If I think at home, "I don't have to do that. It's not my job." It's very possible that stinking-thinking creeps into my thoughts as a leader at school.
In this group we talk about how we want to grow personally, professionally, spiritually … then we commit to a specific goal that we will report back to the group during the next meeting.
Is the power of a mastermind coming into a little more focus now?
Besides becoming a husband that is a little more self-less everyday, I have benefited from excellent advice that has impacted my leadership at school, growing this blog, and building my podcast audience.
One can look for plenty of leadership development activities to accelerate their leadership growth, but there is nothing … nothing better than consistency, community, and accountability.
The value of engaging in an online mastermind group
Consistency
Masterminds are consistent because they meet once a week at the same time for one hour. It becomes something that you look forward to each week, eagerly anticipating what key takeaways you will glean fro the group to enhance your life. The financial investment members make by participating in a mastermind guarantees that people "show up" not only physically, but mentally as well, benefitting the entire group, not just the individual member.
Community
There is an application process to determine the right fit. In the masterminds that I run I am looking for school leaders who want to develop their leadership skills within an authentic communal space.
I want more info on a mastermind
Creating an online mastermind group with the right people is important to promote connecting and trust. Another major benefit of participating in a mastermind are the friendships that will build as a result of spending time with each other. Networking and friendships are two very positive by-products of participating in a mastermind.
Accountability
This is potentially the most important aspect of a mastermind. The consistent communal connections and wrestling through problems is what creates a space of accountability. No one in the mastermind is "the boss."
We are all participants. Everyone will make goals and share what they are working toward. The questions we all need to ask are:
What kind of man or woman am I?
Does my word mean anything or is it just a bunch of hot air?
In an online mastermind group I am going to ask members to make commitments. In my opinion, ideas are a dime a dozen, but execution is what separates the good from great leaders.
Ideas are a dime a dozen, but execution is what separates the good from great leaders
Click To Tweet
I want to help you be a great leader.
Part of that is by clearly identifying your goals and working toward them through a loving and accountable communal relationship.
In conclusion, I believe an online mastermind group is an excellent opportunity to grow personally and professionally.
If you feel stuck … or isolated … if you are frustrated by the lack of people around you that want to really grow as a leader, then a mastermind group may be right for you.
The beauty of technology is that you no longer have to rely on those around you to grow. You can join a mastermind today and instantly grow your network of amazing school leaders.
Jim Rohn said it best, "You are the average of the five people you spend the most time with."
I challenge you to do a "people audit." Are the people around you moving in the direction that you want to be going? If not, then join one of my masterminds.
Click the button below to join my mastermind email list. I'll send you some more information and provide you with an opportunity to schedule a call to discuss if a mastermind would be the right fit for you.
It would be an honor to connect and potentially work with you. Allow me to connect you to other amazing school leaders. I would love to help you accomplish your goals and partner with you on your leadership journey.
I want more info on a mastermind
In the comments section below add a challenge you currently face at school or share an audacious goal you are working toward.
I'd love to hear where you currently are at in your leadership journey or if you have some favorite team building activities for leaders.  Share that too – be a resource!
If you enjoyed the post "Are you feeling stuck? Join an online mastermind group," then I would be honored if you commented and shared on social media.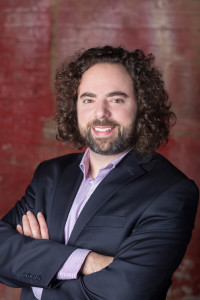 Skype: betterleadersbetterschools
Twitter / Facebook / Google+ / Linkedin
Email:daniel@betterleadersbetterschools.com
I help school leaders Create a Winning Culture, Focus on the Essential, and Lead with Courage and Integrity.
P.S. I wrote a short eBook highlighting what I learned from this year's WCA Global Leadership Summit.