Take Action Today and
Get
the Ruckus Maker Roadmap™


for

20% Off!!!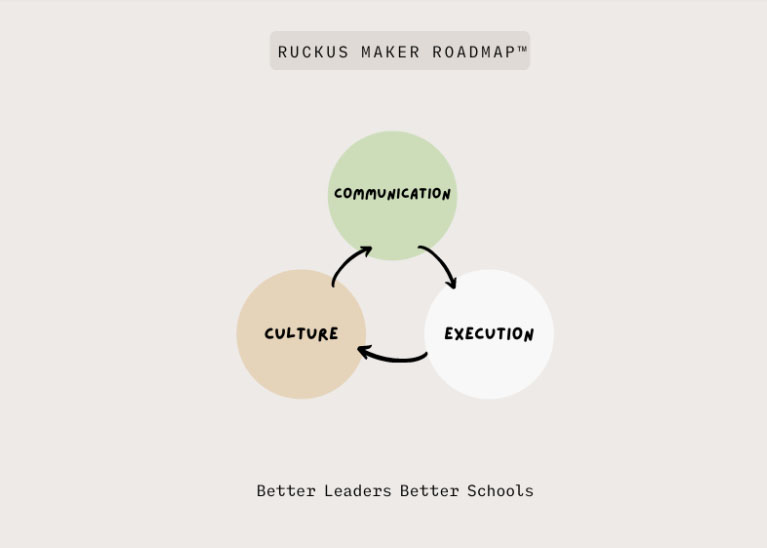 Here's the deal …
A week ago I went to a transformational conference hosted by my coach, Ron.
Me and 13 other leaders were there to figure out how we could create even more value for our clients.
In this case, I was dreaming about how I could serve the Ruckus Maker Nation at an even higher level …
The idea I landed on had to do with "leadership landmines" and training on how to navigate around those landmines that could kill your career.
The truth is that we all have blindspots.
The problem is that we are not aware of them …
And because of that lack of awareness they are like an enemy lurking in the shadows …
We feel the enemy, yet we can't see it, and therefore, we can't do anything about it.
So I developed a Leadership Landmine Assessment™ (free when you join this new program) …
And I created a brand-spanking-new offer that serves Ruckus Makers …
"THE RUCKUS MAKER ROADMAP™"
This program is made up of three parts essential to leadership success.
| | |
| --- | --- |
| | Part 1 is CULTURE … |
| | Part 2 is COMMUNICATION … |
| | And Part 3 is EXECUTION … |
Inside this program there will be at least 30 trainings and a variety of downloadable worksheets so you can take the training and implement the ideas immediately!
This program is also backed by the Ruckus Maker Guarantee™
That means if you go through the content and take action on the ideas and don't see results, then I owe you a 100% refund … no questions asked!
And since this program is new (and currently under development), that means you can get it at 20% off the sticker price once it is finished …
HERE'S WHAT YOU'LL GET
30 videos focused on helping you level up your culture, communication, and execution …
A variety of downloadable worksheets so you put into practice what you learn …
The Leadership Landmines Assessment™
A 30-minute coaching call with Daniel Bauer (first 3 people only!)
A special 1-hour training I call, "The 15 decisions that will separate the most effective leaders from the average ones this year" …
And an autographed copy of my latest book …
If you purchased all these a la carte, you'd pay at least $780 …
But for those of you who act TODAY, the price is just $400 …
Crazy, I know!
Now, usually I would try to predict objections and answer those that you might have (e.g. time, money, will this work for me, and so on …)
I should also add some testimonials to show how much value my clients have gotten working with me …
But I'm not going to do that.
You know that I coach and mentor 80+ school leaders from around the world …
You know that Harvard sponsors my podcast …
And you know that my latest book was published by the National Superintendents Association (AASA) because how I develop school leaders works.
As they say, "The proof is in the pudding."
Ready to give it a shot?
Note: The Ruckus Maker Roadmap™ is currently in super-secret BLBS laboratory …
That is my special way of saying that it is "under development."
Meaning all the videos and worksheets have been drafted.
Now I need to record the trainings and have my designer create the course downloads for you.
Because of that …
Ruckus Makers who are early adopters of this program can take it first for 20% off.
They say, "Fortune Favors the Bold."
If you are ready to take action and level up, then click the "Buy Now" button below.
I will have this program available for you in the next 60 days.