The Last Checklist You'll Ever Need …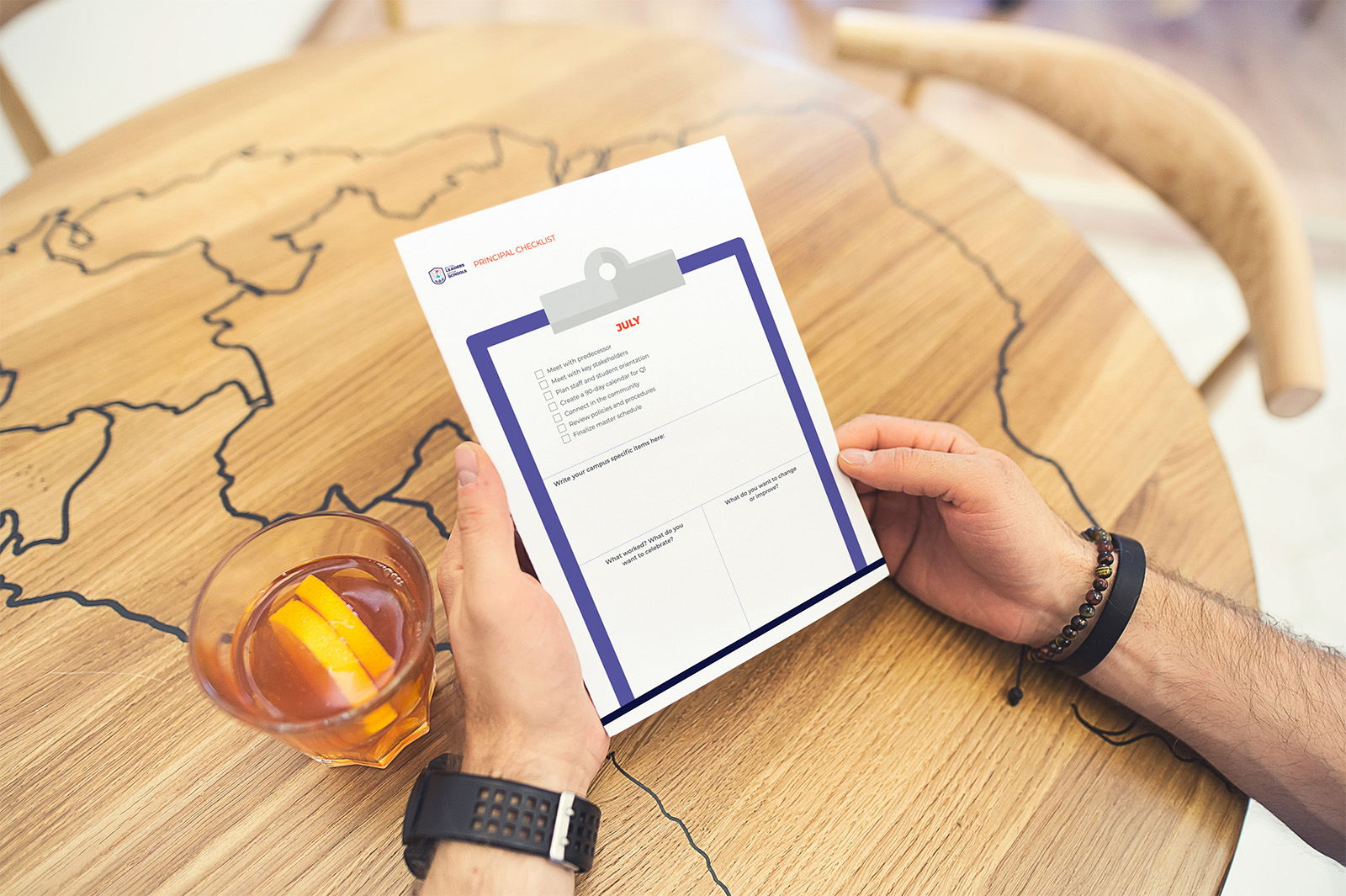 First-Year Principal Checklist
Don't let the name fool you …
Yes, we designed this tool for leaders new to the principalship.
And it will work for veterans too.
This is the last checklist you will ever need.
Here's why:
The checklist spans 12-months identifying general tasks that every campus will want to do each month.
The checklist also includes a space to write your campus specific items.
There is a space to reflect and note what worked and what you want to continue doing on your campus …
As well as a space of what didn't work. What do you want to change or improve?
After one year, you will have built a solid "playbook" for your school. You will also avoid wasted time figuring out what worked and what didn't – no more reinventing the wheel each year!