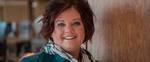 Missy Emler is the Director of Innovation at a regional service agency in Wisconsin and the Educational Administration Program Coordinator at the University Wisconsin-Platteville. When engaging in conversations with Missy, her energy and enthusiasm for learning are contagious. She is a relentless advocate for school leaders and their learning needs as they maneuver their way through this time of massive change in education.
"I'm not asking you to change; I'm asking you to learn."
–Missy Emler

Missy Emler Show Highlights
Compliance is detrimental to the learning process

The best thing a school leader can say

The Modern Learning Lense

Improving equity on your campus

What do we do about the test?

Assessment means to make more sense

How do we talk about the impact of testing for students?

Use students to tell your story via social media

Asking the question signals the expectation
Missy Emler Resources
Missy Emler Contact Info
"Asking the question signals the expectation"
-Missy Emler
Did you enjoy today's show with Missy Emler? If you did, then please share on social media and leave a comment below!
Show Sponsors
Organized Binder is an evidence-based RTI2 Tier 1 universal level solution

Focuses on improving executive functioning and noncognitive skills

Is in direct alignment with the Universal Design for Learning (UDL) framework

Is an integral component for ensuring Least Restrictive Environments (LRE)

You can learn more and improve your student's success at https://organizedbinder.com/
Hassle-free, year-round fundraising for your school. With School Spirit Vending, we do all the work, you just cash the check

Increase school spirit with custom stickers for your school and raise funds at the same time -no upfront costs, no volunteers, no selling

Sick of the same old ways of raising money for your school? Let School Spirit Vending's hassle-free, year-round fundraising program supplement the other fundraisers you're already doing.

SSV is also giving away the Top 10 School Fundraising Ideas for 2018. Download the guide here.