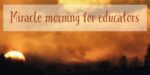 Recently I've had a string of amazing mornings and I want to share the secret with you. By following the steps outlined in this blog post, you too can have a miracle morning for educators.
It has generated a bunch of momentum for me in every area of my life: personally, professionally, & spiritually.
The secret recipe is found in the acronym SAVERS invented by Hal Elrod, author & architect of The Miracle Morning.
In the video below I'll explain how I use SAVERS in my life. 
Miracle Morning for Educators Video
If you skipped the Miracle Morning for Educators video above or just scanned to this part, next is a brief summary of SAVERS. 
S is for Silence.
Start the day in silence and meditation. Personally, I read a spiritual book each morning and I enjoy using the app
Headspace
for meditation (I have found
Calm
and
10% Happier
also useful).
A is for Affirmations.
Are you like me? Do you have a little negative voice in your head that like to remind you of all your mistakes and what you can't do?
Affirmations are an antidote to this negative voice.
By starting your day affirming who you are, you positively frame the day.
I think of affirmations like a positive shock to my mental state.
V is for Visualization.
When I was a swimmer in high school I had my first experience with visualization. Coach told us to climb to the top of the lockers, lay on our backs, and close our eyes. Next he asked us to visualize the entire race for our sectional state meet including the pre-race preparation, the actual race, and post-race celebration.
We thought of questions like:
How do I need to prepare to be successful for this race?

During the race I imagined every aspect …

The start

Each stroke in the water

Every breath I would take

Each turn under water

And a strong finish (milliseconds before the competition)
Visualization should be a key component of a successful day for school leaders too.
Each morning I write in my gratitude journal. One question I answer is …
"What would make today great?"
Visualization is a few minute exercise, where I literally walk the halls and complete the tasks I would, during the day I am thinking about in my mind's eye.
If I have a meeting … how will I run it? How will the conversations go? How will I adapt to things thrown my way?
And I do this for every major aspect of the day.
I experienced this as a young swimmer in high school, but the more books I read, I realized that …
Top Performers Visualize Top Performances Each Day
E is for Exercise.
Until now, each part of SAVERS has helped the individual implementing TMM mentally and emotionally. Exercise is the best way to give your body a jolt of energy physically.
My morning exercise consists of activities I enjoy:
Walking, running, or riding my bike outside

Walking on a steep incline on the treadmill

High Intensity Interval Training (HIIT) for fat loss either running intervals, strength HIIT, or a combo

Strength training
I find the benefits of exercise to be tremendous. It helps me start the day feeling accomplished … in fact, I get so much confidence from completing a rigorous morning workout, that I feel I can accomplish anything (#beastmode).
Other benefits include feeling more alert throughout the day as well as developing a nice physique (which also improves my confidence).
R is for Reading.
Each morning I read the Bible during the Silence phase of TMM. During the Reading phase of TMM, I read for personal development. At the time of writing this I am reading Deep Work with my mastermind clients.
Do not skimp on this area of TMM. Readers are leaders. According to President Truman famously stated …
"Not all readers are leaders, but all leaders are readers"
Not only do I read for personal development each morning. On my best days, I also read for personal and professional development. I try to schedule 15-20 minutes of this kind of reading during My Ideal Week.
S is for Scribing.
In other words, writing makes you smarter because it is the most difficult cognitive tasks you can engage in any day.
What to write?
Here are a few ideas:
A blog post on any topic of interest

Summary of what you read in the morning and how you will apply it to your life
5 minute journal (explained in this podcast)
Below is a picture of how I currently journal …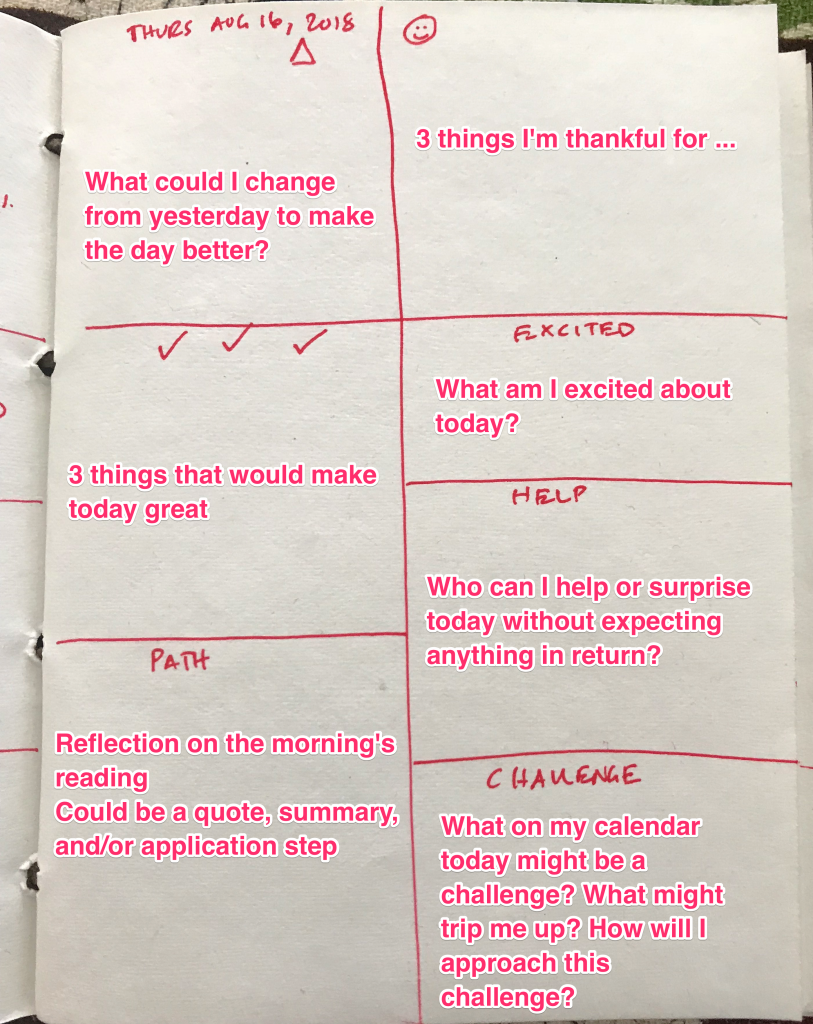 Did you enjoy this post and video
Miracle Morning for Educators
? If you did then I'd appreciate if you left a comment below and shared on social media.
Miracle Morning for Educators Action Step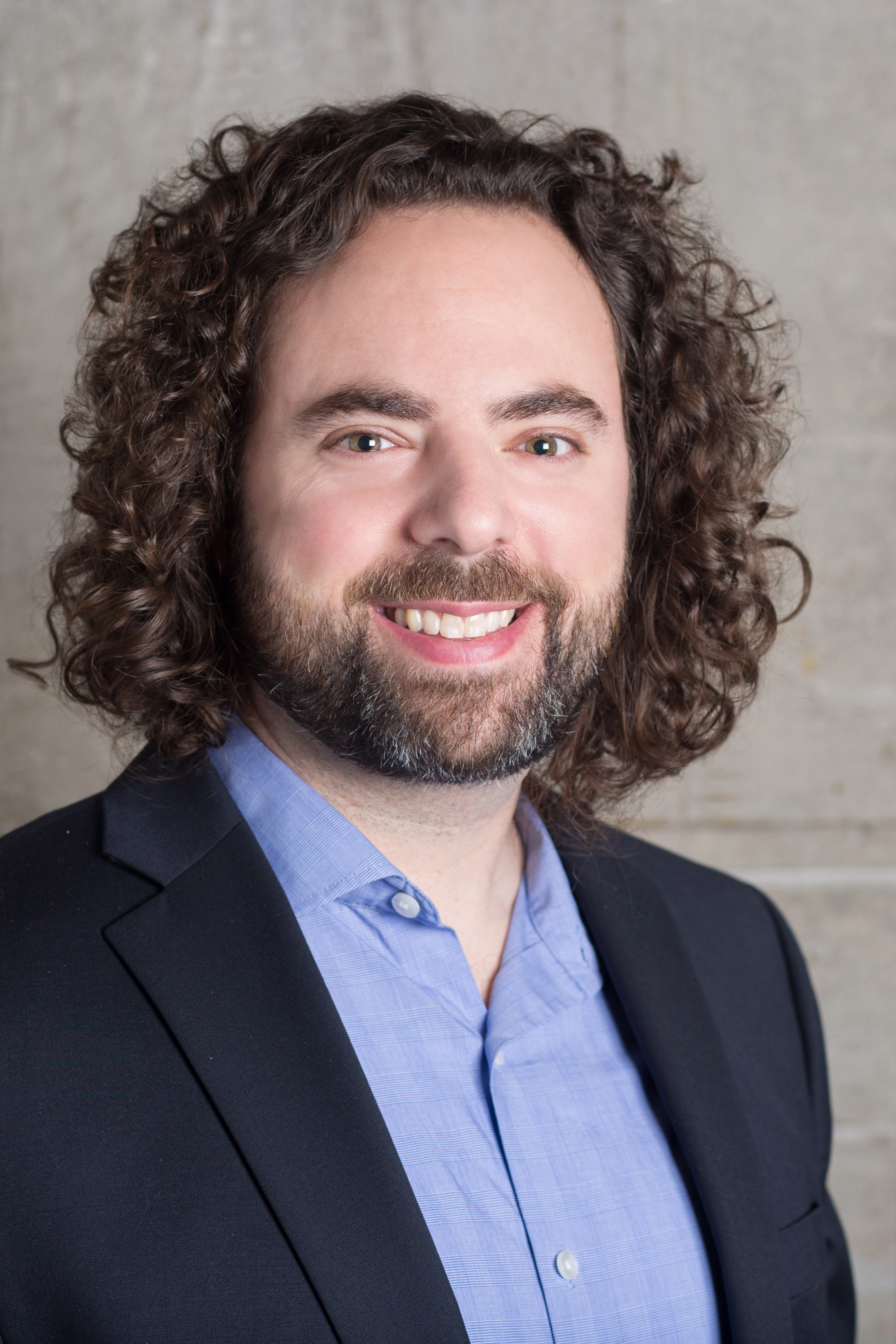 Daniel Bauer
I help school leaders create a winning culture, focus on the essential, and lead with courage and integrity.