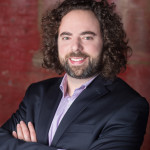 Meet Daniel E. Bauer
Hey There ... My name is Daniel E. Bauer and I help school leaders fight isolation and frustration via a leadership community in order to gain clarity and find solutions to their greatest challenges.
If you're anything like me you might feel under-prepared for your current leadership role and most likely you feel isolated - but it doesn't have to be that way.
"Everybody wins when a leader gets better ... Everybody wins when YOU get better."
This statement is profound and it guides the work I do here.

Better Leaders Better Schools
 is designed to connect excellent leaders in education and promote leadership development.  My passion is developing leaders to their fullest potential – there is nothing greater than this. I accomplish my mission through creating free consistent content on the
blog
and
podcast
as well as offering premium services (
like masterminds
) that accelerate leadership growth.
I can help you eliminate your upper level barriers and maximize your impact.
#boom​
The "Ah-Ha" Moment(s)

Moment 1 ...
In 2010, I moved away from a home and school I had known for years in Champaign, IL.
It was time to leap into the scary unknown … and leap I did!
It took months to find a job, but when I did, I landed on my feet and experienced my first "Ah-Ha" Moment. 
In Chicago Public Schools I helped 18 schools implement AVID methodologies (144 teachers and administrators in total). This experience gave me a unique perspective to the differing level of leadership quality found across the district. 
I've read that the #1 most important factor to student success is the classroom teacher. The #2 factor is the building principal.
Leadership matters.
And this experience taught me not only did I have what it takes to lead a great school, but to me … nothing is more energizing than helping school leaders develop.
"A rising tide lifts all boats" --JFK
Moment 2 ...
In Chicago, I set a goal to host regular dinner parties with local school leaders. My dream was to consistently break bread and discuss school leadership in an authentic way.
I was able to host two dinners over a year and I found myself still hungry …
I was hungry for more depth, authenticity, and consistency.
Recognizing that I needed to connect more often, I searched for a different path. Enter the year 2015, when I was listening to as many podcasts on leadership and entrepreneurship that I could find.
I came across one podcast that interviewed entrepreneurs daily. I learned so much in such a short amount of time, I had my second "Ah-Ha" Moment. I thought to myself …
Why can't I do this?
And the podcast was born. My goal was to connect with as many expert leaders as I could. Even if no one listened at least I would become a better leader.
[Side note … "Why can't I …" or "Why can't we …" are two of the most powerful questions a leader can ask].
200,000 downloads later, I think people are resonating with the message ...
Moment 3 ...

Running masterminds has taken over my life. Nothing is more satisfying. I started in the Spring of 2016 with just 7 principals and grew to 26 clients in the Spring of 2017.
Fun fact … 3 of those 7 founding members became Principals of the Year in their respective district and/or state in 2017.
My third "Ah-Ha" Moment is that many leaders are like me. They are experiencing the WHAT-HOW gap.
The what … they want to get better.
The how … where does one even start?
I fill that gap with the blog, podcast, masterminds, and other development resources.
Leadership can be extremely lonely, but it doesn't have to be.
This final "Ah-Ha" was so powerful that it has become my life's mission. I want to connect as many great leaders as possible to exponentially expand their impact and influence while dramatically changing the face of education across the world.
And I want to work with you!
What Makes Daniel E. Bauer Unique?

I am a connector. I throw amazing parties weekly operating under the assumption that …
Great Things Happen When Great People Connect
That's what I do. I connect great people.
The parties I throw are called
masterminds
where influencers get together in a hybrid group coaching and leadership development community.
In the mastermind we read challenging leadership books, set goals, and solve problems.
We also explore questions I'm interested in like …
What qualities make the best leaders great?
How do leaders act everyday?
What actions do leaders take to grow individually?
How do leaders influence others?
How do leaders create great places to work for both students and educators?
How do leaders build emotionally healthy organizations?
How do leaders honor their staff?
(and most importantly) What is the purpose of school?
Next Steps ...
I've worked in a variety of settings: early childhood, middle school, high school, and central office which gives me a unique perspective on the challenges in different settings.  In each environment I found that I connected well with people and had influence on the organization's culture.  
Now I want to connect with leaders in a much broader sense and help leaders be even more impactful in their current positions.
If you are interested in connecting with me, then please enter your email way at the top of this page and join over 1,300 leaders that subscribe to my email list.
I regularly send emails that:
highlight the best resources I have come across
update readers on the latest blog posts and podcast episodes
share opportunities to work with me and develop your leadership
Cheers,
Daniel E. Bauer
aka Danny "Sunshine" Bauer