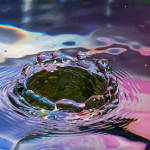 Simple Leadership Truths One Can Implement Today
Today is the day to make a positive impact.  I love Twitter for the connection to others and the inspiring resources shared by the community.
One person I'm following is Jeff_Zoul starts every morning tweeting the same thing, "Work Hard – Have Fun – Be Nice … Today."  It is such a simple message, but I love the routine of it.  The message is consistent.  I see it everyday.  It's a wonderful reminder to some simple leadership truths.
Make a Positive Impact … Work Hard
A Simple Leadership Strategy: Roll Up Your Sleeves
Am I modeling what I want from my peers, colleagues, and students? Do I work hard and expect others to do so?  There is enjoyment found in giving a great effort in completing projects and tasks.  Modeling this idea for your peers and students is one of the most important characteristics of a leader.  I would also add to this Work Smart.  Working hard does not mean working around the clock and being accessible 24 hours a day.  I am a big proponent of boundaries.  Get your work done in the allotted time.  Focus and fight destruction.  Dr. Henry Cloud has devoted his life to spreading the message about boundaries in every aspects of our lives.  Here is a link to Cloud's Boundaries for Leaders.  Probably the best book I have read about boundaries in life is Essentialism.  Beware if you read this book.  It will ruin your life, but it will also help you make a positive impact!
And Finally … Have Fun
Another Simple Leadership Strategy: Do You Enjoy What You Do?
Am I passionate about my work?  Passion rubs off on others.  I learned this lesson as a teacher where my leadership muscles were first formed.  When I had passion for a certain subject the kids matched my energy.  However, when I lacked passion (teaching grammar), the kids also matched my energy.  This is no different when leading an organization.  Go out today and have fun.  If people are having fun at work what do you think that does to results?  Start having fun and you can make a positive impact today!
Make a Positive Impact … Be Nice
This is not Rocket Science … Treat People Well
I don't remember where I read this, but the idea was people don't leave bad jobs, they leave bad managers.  As leaders we must create environments where people feel valued and respected.  The easiest way to do this?  Be Nice!  That doesn't mean be a push-over.  It means leading in a matter that honors others.  If you show honor to your staff and students, you are on your way to creating a winning culture.
Like Jeff Zoul states, "Work Hard – Have Fun – Be Nice"  What are you waiting for? Make a positive impact today!
Skype: betterleadersbetterschools
Twitter / Facebook / Google+ / Linkedin
I teach leadership skills through a data-driven and emotionally healthy approach that gets others to perform their best.
Did you enjoy this post?
If you enjoyed this post on Make A Positive Impact, then I would be honored if you shared it on social media.
"deep impact on planet color" by Andrea licensed under CC 2.0.