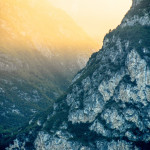 What is the Willow Creek Leadership Summit?
If you don't know what the Willow Global Leadership Summit is you can watch this video or just trust me that it is the best conference I've gone to each year to develop strong leadership skills.
I schedule my summer around this conference because of the leadership lessons I learn and I haven't missed in over 5 years.
I understand how leaders are super busy and if you cannot attend the conference, the next best thing is to pick up the report I'm writing based on the leadership lessons I learn at the Willow Global Leadership Summit.
You can get the report here.
The purpose of this post is to …
1) teach strong leadership skills and
2) illustrate the high quality leadership lessons I learn at the conference and what I will include in my report.
If you find value in this post, please comment and share via social media.
Leadership Lessons Learned from Jeff Immelt CEO of GE
Leadership lessons are pure gold to leaders interested in developing strong leadership skills.  I try to learn from anyone in any industry and adapt it to my reality.
Jeff Immelt from GE has been one of the best speakers that I've seen at the Willow Global Leadership Summit.
Below I'm going to identify the free leadership lessons that he shared with a little commentary on each lesson.  In fact there are 12 lessons in leadership plus 3 bonus lessons to round out the entire section to 15 strong leadership skills.
Again, this post reflects the report I am writing after attending this year's Leadership Summit.  If you can't make it, order the report and get succinct and valuable leadership insights delivered straight to your inbox once I'm done!
Quite frankly, this report is not for everyone.  Most leaders are stagnant because they are arrogant or afraid to invest the time and money it will take to maximize their leadership capacity.
If that is not you and you do see the value of investing in yourself then reserve your report today.
Lesson 1: Don't delegate what is most important
I am a firm believer that there are some things that only a leader can do in a given organization.  Normally this activity takes courage and integrity … don't delegate or be a coward facing the challenge … leaders step up to a challenge.
One of my favorite questions I ask on the Better Leaders Better Schools Podcast is "What is the one thing that only you can do in the building?"
Lesson 2: No job in the organization should be beneath you
Horizontal strength keeps an organization
People determine how far you'll go
Years ago I was a part of a church plant team.  I loved and respected the leader of the team so much.  As the head pastor he loved (or at least acted like it) cleaning the toilets.  Building a church is just like building anything … extremely hard.  The entire team worked their jobs so that the church could run without paying a staff.  As a result the team had to do every task imaginable including cleaning the toilets.  I grew much admiration for the head pastor because he didn't have a problem cleaning toilets with the rest of us.

Be tough and compassionate
Set high standards
Sometimes we compromise what is right for climbing up the proverbial ladder.  Don't do it.
Remember that ethics class you took training to be a school leader?
It will be a fight, but stay true to yourself.
Lesson 4: We don't have the luxury of going backwards
What will work for us moving forward?
School leaders are the luckiest people in the world.  They get to encourage, equip, develop, and hold accountable the staff that are working with our communities' greatest resources: our children.
There is no time like now and we only can move forward.
Lesson 5: Opportunity is out there to seize
Carpe diem.
My faith teaches me that words have power.  I believe that God spoke creation into existence.
Other faiths have similar view points.
The key take-away – you control your destiny.  Stop making excuses.  Speak into existence what it is you want and act on it!

Develops leaders
Unifies cultures
GE has it's own leadership development and culture management campus.
I don't know the solution for school districts facing major budget challenges, but the idea is what is key.
How do we train and develop our employees to embody the culture of our organization?
Of course we live our ideals every day as leaders and model expectations, but I'm suggesting going a step further.
Create a space that teaches and reproduces the culture which you expect.
Lesson 7: Fundamentals of leadership
Integrity
Performance
Change
Development
I won't comment much here.  Reflect on each term and evaluate yourself 0-5 on each fundamental (0 is low, 5 is the best).
Lesson 8: You want people to come to work "on fire."
What are you doing to inspire and encourage your staff?
How often do you communicate the vision of your organization?
Does everyone know your vision?  Is it inspiring (and realistic)?
Lesson 9: When someone resigns
Want people to live their dreams
As leaders we have the unique opportunity to send people off well.  Leadership is a people business.  Sometimes your organization may not be the best fit for an employee.  Life is often seasonal and tenures have a start and end point at all organizations.
A great way to lead with integrity is to send people off well and do what you can to make the transition easy and positive.
Lesson 10: What differentiates someone you want to promote vs someone you need to let go?
Willingness to stand apart and buck the system
Lack of accountability and excuses communicates "I can't learn."
"Yes" men and women may make you feel good, but they are liars.  In an environment that lacks trust everyone agrees (or maybe no one does).
Look for people that can think on their own feet, but support the team even in disagreement.  Promote those people.
Get rid of those that always have excuses.  Start the process now … it takes too long in many districts to get rid of those with excuses.  Step up and lead you owe it to your students.
Lesson 11: Leaders are in the business of building confidence
People want to know how they are performing and how they can improve.  Communicate this daily, clearly, and fairly.
Notice what people are doing well.  Celebrate and show honor to people for making the organization a better place.
Lesson 12: If you believe in talent and meritocracy you believe in diversity
Searching for the best will create a staff that is representative of the diversity of your community.  It's not easy to do, but by putting in the hard work to find the best candidates will enhance your organization.
Diversity = winning.
Lesson 13: Simplification
The best organizations …
1) Decrease management
empower others to lead and make decisions
2) Hyper-competitive
3) Test and learn
4) Transparent
Lesson 14: Have a succession plan
Create a succession plan as a team with your board
Doesn't have to be public
Do not build an organization that relies solely on you.  If you do, the organization will die when you do.
What will your legacy be?  Reproduce yourself.  Mentor and develop others in the organization that could one day take your place.
Lesson 15: Be a leader where people may question your decisions, but never your intentions
 Leadership is a journey into yourself
Self-reflection >>> Resilience >>> Development
Rigorously reflect on if you are a leader that people question decisions, but never intentions.
Leaders cannot guarantee outcomes, but we can guarantee processes (e.g. play to win, innovate, listen to a variety of voices).
Did you enjoy this post?
If you enjoyed the post 10 Expectation Quotes to Nurture the Soul, then I would be honored if you commented and shared on social media.
P.S. I wrote a short eBook highlighting what I learned from this year's WCA Global Leadership Summit.
Skype: betterleadersbetterschools
Twitter / Facebook / Google+ / Linkedin / Snapchat
Email:daniel@betterleadersbetterschools.com
I help school leaders Create a Winning Culture, Focus on the Essential, and Lead with Courage and Integrity.
"sunset mountains valleys" by Xander Ashwell licensed via CC0
"untitled" by Alex Krevic licensed via CC0
"untitled" by Yulia Vambold licensed via CC0