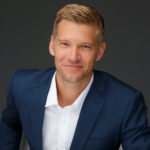 Kyle Wagner is the current Middle School Program Director at IMS in Hong Kong and the founder and lead consultant for Transform Educational Consulting, an organization that empowers school leaders to lead change and improve student learning through simple, innovative strategies and teaming structures. He is also the former Coordinator of Futures Academy at the International School of Beijing, a program that uses interdisciplinary project- based learning to connect students to their passions and the world outside of school. His book "The Power of SIMPLE" documents this experience and helps provide simple, research- based strategies for school transformation. Kyle is also a former educator at High Tech High, the school featured on the hit documentary "Most Likely to Succeed." He holds a M.Ed. in Teacher Leadership with a thesis that focuses on developing democratic classrooms and distributed leadership models. 

Kyle Wagner Show Highlights
Kyle's definition of project based learning
Are you addressing local needs through your projects?
Authenticity is the key
Structure is key to the fluidity of project based learning
The best project Kyle has ever seen
How project based learning flips "traditional" school on its head
Kyle's new project based learning course
Did you enjoy today's show with Kyle Wagner? If you did, then please share on social media and leave a comment below!
Show Sponsors
School Spirit Vending: Hassle-free, year-round fundraising for your school. With School Spirit Vending, we do all the work, you just cash the check.