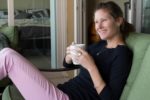 Do you use systems in your school? Do you even know what systems are? I have heard the term "systems" used frequently, but I never really quite understood what they were … As a result, I brought on the systems expert, Kate Erickson, to give some very practical advice on how to start systematizing your work as a school leader.
This show very well could be a game changer.
It is sort, but filled with practical tips and resources. Kate defines systems as "saving time, and working more efficiently, and not recreating the wheel."
Throughout your day, how may repetitive tasks do you complete (e.g. email, financial approvals, observations, etc.)? If you were able to speed up time around all those tasks, how would you spend this abundance of new time?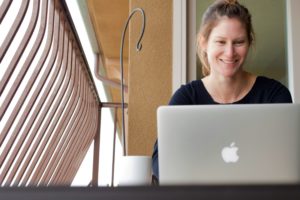 Bio
Kate Erickson is a creator, engager and implementer over at EOFire, a 7-day a week podcast that interviews today's most inspiring and successful entrepreneurs. She is also the host of Kate's Take: The EOFire Audio Blog and author of The Fire Path: A Beginner's Guide to Growing Your Online Business. Kate is passionate about helping entrepreneurs create freedom in their business and life through developing systems and processes that can help their business scale and grow.
In this episode you will learn:
– definition of systems
– first step to creating systems …
– why everyone CAN be a systems person
– how to take inventory
– what Kate learned about herself after doing an "inventory"
– resources for creating systems
– what could you do if you never had to teach a system again?
– what Kate realized about herself that helped her implement systems
– how to get through mindset blocks & the impostor syndrome
– are you surrounding yourself with the right people?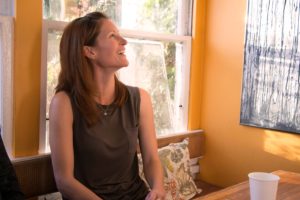 Resources
Connect
Subscribe, Rate, and Review
text PHRASES to 33444 or click the link above.
Do you need accountability?
Text BETTERMASTERMIND to 33444
Daniel wants to work with you and help you accelerate your leadership development and increase your impact.
Show Sponsors
KickUp: KickUp is a professional learning data analytics company that provides an easy-to-use platform to help school leaders optimize their PD resources and efforts by:
Soliciting and synthesizing teacher input on PD needs
Creating an intuitive, simple dashboard of needs so leaders can take immediate and informed action to support teachers
Measuring and reporting on the impact of those efforts over time
Schools, districts, and charter networks leverage KickUp's platform and consultative support to synthesize data so that all stakeholders–administrators, coaches, and teachers–can monitor progress, identify meaningful professional learning actions, and demonstrate and share impact.
Audbile: Try over 180,000 titles on any smart device or computer.  I've downloaded and enjoyed books by Charles Duhigg, Zig Ziglar, Tony Robbins, and Gary Vaynerchuk so far.
Did you enjoy this episode with
Kate Erickson
?  If you enjoyed the show, then please leave a
5 star rating and review
and share on social media.