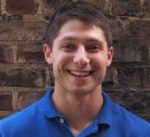 Better Leaders Better Schools guest Jeremy Rogoff  has been an educator in rural, urban, district and charter schools. He was also a Coro Leadership Fellow and an All-Conference pitcher at Washington University in St. Louis.
Jeremy Rogoff started his teaching career in Clarendon, Arkansas and continued at KIPP DC: College Preparatory, where he was inspired to co-found KickUp.  He's helped secure partnerships, attract investment, and generate interest in KickUp's vision among K-12 teaching populations.
In this episode you will learn:
Get out of the way and remove obstacles
Building. Measuring. Learning.
How to make PD meaningful.
Importance of serving others.
Importance of listening.
Are you communicating with clarity?
Partnerships are enticing, but maybe not the right thing.
How 2 week experiments improve success.
Keys to effective meetings.
Resources
Subscribe, Rate, and Review
text PHRASES to 33444 or click the link above.
Do you need accountability?
Text BETTERMASTERMIND to 33444
Daniel wants to work with you and help you accelerate your leadership development and increase your impact.
Show Sponsors
Audbile: Try over 180,000 titles on any smart device or computer.  I've downloaded and enjoyed books by Charles Duhigg, Zig Ziglar, Tony Robbins, and Gary Vanynerchuk so far.
Did you enjoy this episode with
Jeremy Rogoff
?  If you enjoyed the show, then please leave a
5 star rating and review
and share on social media.