DOWNLOAD YOUR FREE
IDEAL WEEK™ TRAINING
Learn how to both LIVE and LEAD on your own terms.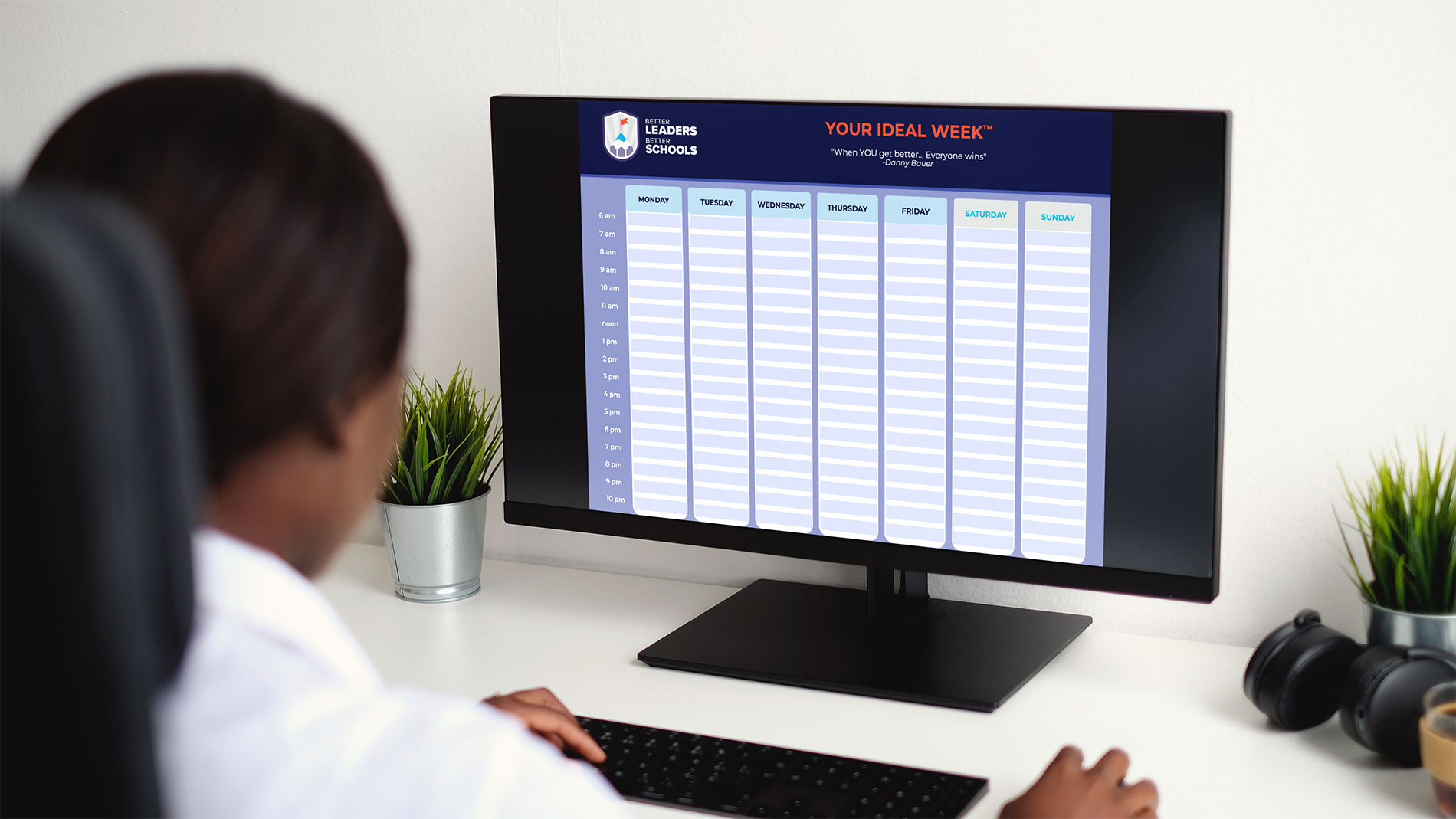 Hi, I'm Daniel Bauer, Chief Ruckus Maker at Better Leaders Better Schools.
Since 2015, I've coached over 1000 leaders — just like you — to create their very own Ideal Week™.
Each leader is unique and has different goals.
But one thing they all share: they want to learn how to master time.
So I teach them how to optimize their work schedule.
And now you have a choice…
Invest 90-minutes learning how to build your Ideal Week™.
Or…
Go back to an unsustainable work schedule…
Putting out fires…
Leaving the day EXHAUSTED and wondering, "What did I even do today?"
School leadership will never be easy, but it can be a whole bunch easier.
Let me show you how…