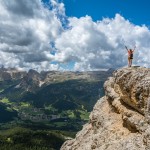 Question: Leaders, how do you find your blind spot?
Answer: You don't. Well at least not by yourself. That is why they are called blind spots!
Uncovering the blind spot of leadership is a challenging task and is impossible to do outside of community.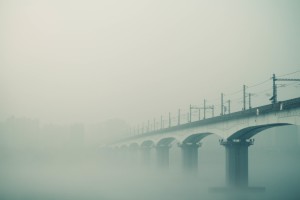 Blind spots = messes in organizations >>> caused by leaders with low self awareness.
Uncovering the blind spot of leadership
In a much earlier blog post from the summer I talked about the Global Leadership Summit GLS. You can read about it here, here, and here.  You are also welcome to grab the report at the bottom of most blog posts, including this one..
The GLS is a 2 day world-class conference that I go to every year because I always leave challenged to grow as a leader. I've seen speakers from Seth Godin and Jim Collins to Condoleezza Rice and Colin Powell. It is an amazing experience and I highly recommend it.
In 2015 Bill Hybels spoke on The Intangibles of Leadership. I'm going to unpack some of his ideas in this blog post, but you can get the rest of the leadership insights shared during the conference by investing in the report at the end of this post.
During Bill's talk on The Intangibles of Leadership he discussed the problem of leadership and blind spots.
Bill explained that one day an employee swung by his office and had the courage to share, "You don't even know that you make us all crazy when you're stressed out." On top of that she shared that Bill didn't seem happy unless he made everyone as unhappy as he was at work.
At that time Bill defined work based on what he saw as a child. He thought people should work from the moment they got in the door to the moment they left. There were no breaks. People didn't enjoy what they did.
Work was work.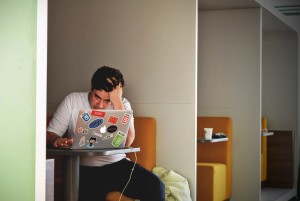 You put in your time. You sweat. You maximize every moment with full effort. His worldview didn't allow room for the idea that hard work could also be enjoyable.
This was a leadership blind spot.
Another time, Bill was walking into his office. A window washer was diligently cleaning the outside of the office, but there was one problem …
He was whistling.
Bill's first reaction was to yell at the guy. He didn't. He held that reaction in and he thought to himself if only he was working harder he wouldn't be whistling …
And that's when his colleague's courageous challenge came crashing into clarity. Bill really did want people to be miserable at work or at least he equated hard work with being miserable. As a result, anyone that enjoyed their job meant they weren't working hard enough!
Can you imagine working for a boss like that?
No way!
But it happens.
Maybe it's you?
Bill never would have uncovered his blind spot unless his colleague had shared this valuable insight with him.
Blind spots are only revealed through community which makes it difficult to answer the question, "How do you find your blind spot" alone.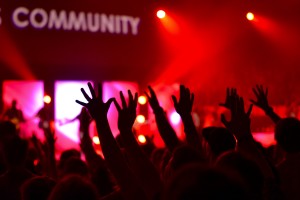 A ways you can identify blind spots:
your supervisor tells you
your friends or colleagues have a courageous conversation with you
your spouse tells you (believe me … they know all your blind spots)
or a mastermind can tell you
Here are a few more bullet points regarding blind spots:
Leaders make shocking decisions in the present based on experiences in their past
Blind spots also tied to low self awareness
Something someone believes they do well, but everyone else knows it is not true
Research shows average person has 3.4  blind spots
The danger with blind spots are that you really have no idea they exist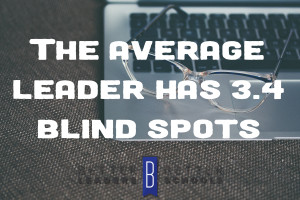 So "How do you find your blind spot?"
Uncovering the blind spot of leadership
Join an online mastermind group
Consider yourself incredibly fortunate if you have either a courageous supervisor or colleague(s) who are willing to tell your the truth even though it may hurt. To have such types of relationships is truly a blessing.
Count yourself lucky as well if you have a spouse or partner that is willing to hold a mirror to your face and share how you can grow as an individual and leader.
I love masterminds because they help uncover leadership blind spots since no one has an agenda in a mastermind. You should consider your mastermind your personal board of directors. They are invested in your growth. They have no reason lie or pull any punches. They don't work with you nor do they live with you. They are in a mastermind because they are committed to everyone's development and therefore they are objective. Mastermind participants are invested in terms of money and time.
Click here to read my post that describes a mastermind group definition.
Masterminds have many benefits which I won't go into detail here because I encourage you to read the post I linked above. However, because of the intentionality and common purpose of masterminds, they really become a place where individuals can accelerate their leadership. One way to do this is by identifying blind spots and turning them into weaknesses. Leaders can then address their weaknesses and get coaching and group ideas on how to make them less of a liability in work and in life.
Recently I purchased Michael Hyatt's new book on creating a life plan called Living Forward.
In it there is a powerful quote, "If you don't plan your life, then someone else will"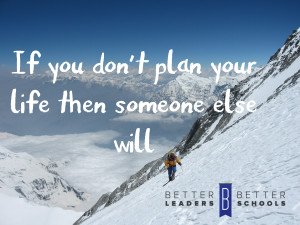 By joining a mastermind and uncovering your blind spots a leader is guaranteed to get better.
You want that, don't you?
That's the point of Better Leaders Better Schools. I want to offer you plenty of tools and resources to help you during your leadership journey and equip you to maximize your potential.
Your past is absolutely messing with your current reality, your ability to make good decisions, and your performance.
Growth and self awareness demands courageous conversations with peers and this is where masterminds are so valuable. The honest feedback that you will receive in a mastermind maybe hard to hear, but you should consider them good gifts because they will result in a much better version of yourself.
As Bill Hybels is famous for stating, "Everyone wins when a leader gets better."
Everyone wins when a leader gets better
Click To Tweet
Thank you for reading this post. It would be an absolute honor to work with you in an online mastermind group. Education is lagging behind other industries that relentlessly invest in personal development via masterminds.
What are you waiting for? Accelerate your leadership development today through an online mastermind group.
Click the button below for more information and a complimentary 30 minute call and assess if you should join a mastermind group.
I want more info on a mastermind
If you enjoyed this post, How do you find your blind spot, then I would be honored if you shared on social media.
Do you have a leadership blind spot story to share? If so, I encourage you to be courageous and share it in the comments section below.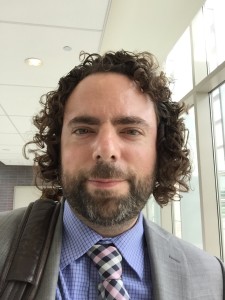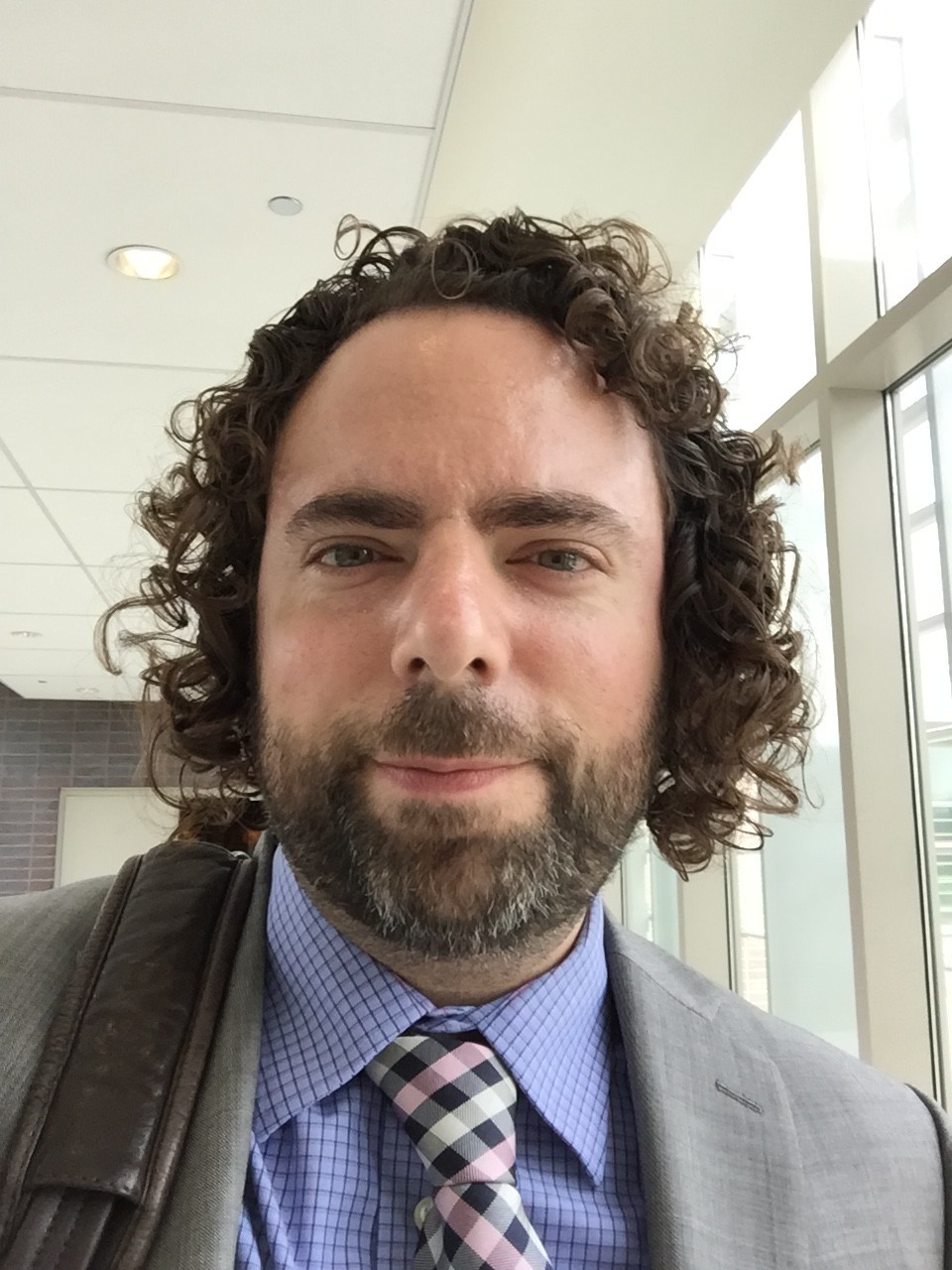 Skype: betterleadersbetterschools
Twitter / Facebook / Google+ / Linkedin / Snapchat
Email:daniel@betterleadersbetterschools.com
I help school leaders Create a Winning Culture, Focus on the Essential, and Lead with Courage and Integrity.
P.S. I wrote a short eBook highlighting what I learned from this year's WCA Global Leadership Summit.
Amazon links found in this post are affiliate links. I want you to know that I will make around a 4% commission if you choose to buy Living Forward (it's awesome, I'm reading it now). Even though I make a small commission, it does not increase the price to you at all. If you purchase Hyatt's new book, then allow me to thank you. I'll put the money right back into the cost of producing this blog and podcast.
"untitled by Samuel Clara licensed via CC2.0
"untitled" by Harist Refian licensed via CC2.0
"untitled by William White licensed via CC2.0
"untitled" by Tim Gout licensed via CC2.0