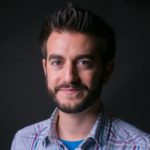 Better Leaders Better Schools guest Henry Vasquez is a 4-time entrepreneur with experience in consumer media, B2B SaaS, and software consulting. Henry helped Spartz Media grow from a dorm room idea to a downtown office with more than 40 employees and 5 million users.
Henry Vasquez has built two 7-figure startups, two venture-backed startups, and created over 100 software applications.
In this episode you will learn:
Do you have a bench of talent?
The importance of building trust and how to do it at scale
Why you should be world-class in one thing and broad in all the rest
How to build a brand
Why you need to do what you say you'll do
How his app, Tribe builds accountability
Why you should find people that compliment your skill set
Resources
Subscribe, Rate, and Review
text PHRASES to 33444 or click the link above.
Do you need accountability?
Text BETTERMASTERMIND to 33444
Daniel wants to work with you and help you accelerate your leadership development and increase your impact.
Show Sponsors
Audbile: Try over 180,000 titles on any smart device or computer.  I've downloaded and enjoyed books by Charles Duhigg, Zig Ziglar, Tony Robbins, and Gary Vaynerchuk so far.
Did you enjoy this episode with
Henry Vasquez
?  If you enjoyed the show, then please leave a
5 star rating and review
and share on social media.