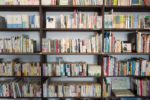 Books for Leaders
In this post I am going to share some of the best Global Leadership Summit Books I have read over the years. These books for leaders I purchased as a direct result of attending the Willow Global Leadership Summit year after year.  I hope you find these book suggestions useful.  There are a number of links in the post so you can get your learning on today!
Remind Me … What is the Global Leadership Summit?
The Willow Global Leadership Summit is a world-class leadership development conference held the first week in August annually.  This is the one event that I prioritize on my calendar and make sure that I attend every August.  The Willow Global Leadership Summit is brought to you by the Willow Creek Association and is sometimes called The WCA Global Leadership Summit.  In fact, on Twitter people use the hashtag #wcagls to tag all tweets from the live event.  You can find out more about The Global Leadership Summit here.
In my opinion, it is a leaders job to get better.  An easy way to do this is by attending key events like the Willow Global Leadership Summit.  Leaders need to invest in themselves by prioritizing events like these on their calendars.
Additionally, leaders block off time each week to invest in learning.  One way I do this is by reading challenging books: like the ones mentioned in this post.
Below is my list (and links) to the Global Leadership Summit Books that I have come across over the years I have attended the event.  FYI – the links are affiliate links and I have read every book suggested in this post.  I will make a small profit on each book you buy.  This does not increase the price of the book at all.  It is Amazons way of thanking me for sharing great content with you.
I write a short two sentence summary of the best books for leaders below to help you decide if it is a book that would help you develop leadership skills.
Global Leadership Summit Books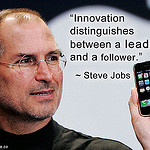 Lencioni asserts that organizational health is the advantage that can give companies an edge on the competition.  Easy to read, the book is full of practical advice on how to produce an organization with strong emotional health.
Do you ever wonder why some leaders drain people's energy why other leaders seem to get the most out of their staff?  Wiseman teachers leaders how to be a "multiplier" and get the most out of their people.
Brown presents the key to gaining influence in any organization – through vulnerability. By being honest about our fears and failures leaders become "real" and earn their staff's trust via vulnerability.
As a leader, I find myself negotiating conflict and working toward agreement every day. This book presents a theoretical framework and practical steps to "Get to Yes."
What value do you add to your organization?  Are you replaceable or a linchpin?
The title says it all.  Grenny discusses influence through a 6 sources: personal, social, and structural influences are viewed through the lenses of motivation and ability.
This book has helped me navigate countless difficult conversations and helped me establish expertise in my school as "the guy who knows how to talk about difficult stuff." Grenny offers practical tools for talking when the stakes are high.
This book teachers leaders how to address violated expectations.  Left unaddressed, violated expectations can ruin a culture; handled effectively cultures improve and productivity soars.
Collins identifies the key levers that distinguishes good companies from great ones.  Are you a level 5 leader?
This book builds on Good to Great and describes how to not only survive, but thrive in a chaotic and uncertain environment.  I don't know about you, but the tenets learned in this book will definitely help me in a school district such as Chicago Public Schools.
I hope you enjoyed this list of Global Leadership Summit Books.  How many of these books do you own?  Did you buy any today?  If you did, I'd love to hear what you think of these books.  Email me daniel@betterleadersbetterschools.com.  What would you include on a leaders reading list?  Email me that too.  I'm always looking for a great book.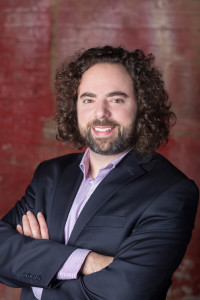 Skype: betterleadersbetterschools
Twitter / Facebook / Google+ / Linkedin / Snapchat
Email: daniel@betterleadersbetterschools.com
I help school leaders create winning cultures,  focus on the essential, and lead with courage and integrity.
Did you enjoy this post?
If you enjoyed this post regarding this post, then I would be honored if you shared it on social media.

P.S. I wrote a short eBook highlighting what I learned from this year's WCA Global Leadership Summit.
Amazon links found in this post are affiliate links. I want you to know that I will make around a 4% commission if you choose to buy any book found in this post. Even though I make a small commission, it does not increase the price to you at all. If you purchase any book, then allow me to thank you. I'll put the money right back into the cost of producing this blog and podcast.
Innovation by Celestine Chua licensed by CC 2.0
"untitled" by kazuend licensed by CC2.0