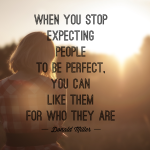 Why expectations matter
It's all about relationships
High expectations are crucial to personal, relational, and organizational success.  What kind of expectations do you have for yourself, your coworkers, and your organization?
As a leader, we must protect what we let in our minds and out of our mouths.  I hope you find this post useful and can reflect on the quotes provided.
No matter what you do or where you find yourself relationship expectations guide everything.
A few posts ago I wrote "Do Your Classroom Expectations Help or Hurt?"  This post discussed how our personal expectations impact every relationship around us.  I also shared three steps to turn around low and unrealistic relationship expectations.
Have you ever heard the quote "You are what you eat"?  Well that may be true, but this is also true:
You are what you expect.
The list below are 10 of the best quotes on expectations that I could find online.  If you found these expectation quotes valuable, then please share on social media.
10 quotes on expectations
How do these quotes impact your expectations?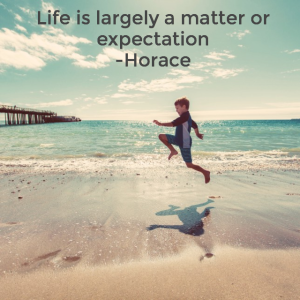 "I'm not in this world to live up to your expectations and you're not in this world to live up to mine."
-Bruce Lee
An attitude of positive expectation is the mark of the superior personality.
-Brian Tracy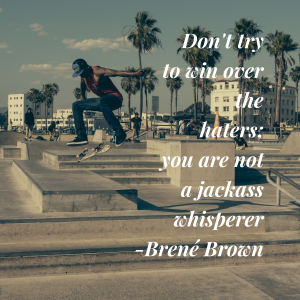 To wish was to hope, and to hope was to expect.
-Jane Austen
You are one of the rare people who can separate your observation from your perception…you see what is, where most people see what they expect.
– Tsitsi Dangarembga
Our environment, the world in which we live and work, is a mirror of our attitudes and expectations.
-Earl Nightingale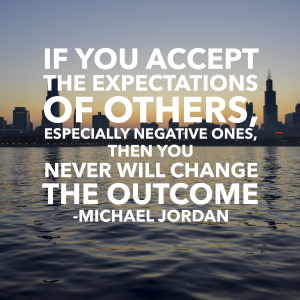 The person who dumps garbage into your mind will do you considerably more harm than the person who dumps garbage on your floor, because each load of mind garbage negatively impacts your possibilities and lowers your expectations.
-Zig Ziglar
If you are building a culture where honest expectations are communicated and peer accountability is the norm, then the group will address poor performance and attitudes.
-Henry Cloud
Skype: betterleadersbetterschools
Twitter / Facebook / Google+ / Linkedin
Email:daniel@betterleadersbetterschools.com
I help school leaders Create a Winning Culture, Focus on the Essential, and Lead with Courage and Integrity.
Did you enjoy this post?
If you enjoyed the post 10 Expectation Quotes to Nurture the Soul, then I would be honored if you commented and shared on social media.
P.S. I will be writing a short eBook highlighting what I learn from this year's WCA Global Leadership Summit.
"untitled" by Sunset Girl licensed via CC0
"untitled" by Victor Erixon licensed via CC0
"untitled" by Hide Obara licensed via CC0